BEEF and live cattle exports to South East Asian nations could deliver up to $13 billion per year to the Australian economy by 2025, a new report shows.
Northern Australia could be the hub for a substantial economic boost for the nation, with a new report from the Cooperative Research Centre for Developing Northern Australia (CRCNA) and the Australian Chamber of Commerce in ASEAN finding that demand for beef and live cattle exports would be greatest in Vietnam, Indonesia and Malaysia, with Vietnam holding the greatest potential.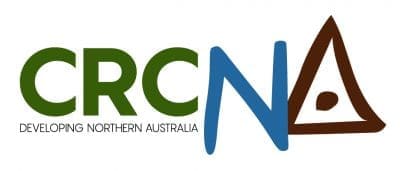 Exports of beef and live cattle to Vietnam alone could potentially earn up to $11.5 billion by 2025, the report found.
The study, Capturing the ASEAN Agricultural Opportunity for Northern Australia, considered all of Australia's agri-food products exported to the ASEAN region and assessed 15 as having the best potential to deliver value to Northern Australia producers.
The 15 include live cattle, beef, wheat, sheep meat, milk and cream powder, malt, table grapes, cheese, cream, oranges, infant food preparations, rock lobsters, macadamias, avocados and soybeans.
"This report shows the real economic potential of our north and the importance of supporting our world-class agriculture sector," Minister for Resources and Northern Australia Matt Canavan said in a statement.
"Our Northern Australia beef and cattle industry suffered when the previous Federal Labor Government shut it down, but it has been rebuilding and the opportunities are there for growth and export expansion.
"Opportunities in macadamia nuts and avocados have also been identified with significant job creating growth expected long term. The report also identifies other key opportunities like the need for an export strategy for bovine genetic materials."
LNP Senator for Queensland Susan McDonald said the live cattle and beef industries were the lifeblood for many people in Northern Australia, saying these exciting potential export opportunities would provide competition and choice for a market.
"Producers are always looking for new opportunities and the untapped potential in Vietnam is great news," Sen McDonald said.
"There is a growing consumer class driving this demand. Pointedly, the report also calls for regulatory impediments and market access issues to be addressed."
CLP Senator for the Northern Territory Dr Sam McMahon heralded the report as great news for the NT, which relies hugely on the live cattle and beef industries to support the local economy.
"The Darwin Port manages almost 40 percent of Australia's live cattle exports. Territorians know the value of the beef and live cattle industry and news of new opportunities is a great shot in the arm for people," Sen McMahon said.
"The opportunities across a range of different products are an opportunity for the Territory which is ideally placed to facilitate exports to the ASEAN region."