LEADING Australian beef industry figures have urged Federal Parliamentarians to work quickly to ratify Australia's free trade agreement with Indonesia as soon as possible, stressing that shifting political dynamics mean Australia's relationship with its near neighbour has never been more important.
Late last month a delegation of Australian red meat industry representatives appeared before the Joint Standing Committee on Treaties inquiry into the Indonesia-Australia Comprehensive Economic Partnership Agreement (IA-CEPA) and Australia-Hong Kong Free Trade Agreement in Canberra.
David Foote, managing director of Australian Country Choice and chair of MLA's Indonesia market access task force, told the committee Indonesia was a vitally important trading partner for Australia's red meat industry, as both a market for live cattle and processed meat.
Provisions within the IA-CEPA were vital in overcoming the stop-start nature of issuing permits that have hindered trade for both countries.
"Part of IA-CEPA is to issue 12-month quota permits, which will provide significant surety to the process that hasn't been there since those awful days of 2011 (when the Australian Government suspended live cattle exports to Indonesia),"
Mr Foote said the Australian government had clearly shown an intent to work with the Indonesian government with a $60 million, 10 year red meat and cattle partnership designed to help Indonesia secure its future food supply and food security.
"I urge the committee to ratify the IA-CEPA," Mr Foote told the committee.
"Noting that timing is everything in life, as is good neighbourly practice, and we are likely to have the inauguration of a new president in Indonesia, it would be a great sign from this government if we could have this treaty in place such that it could be signed at some point close to, if not during, the inauguration of the new president (on October 20)."
MLA assistant manager, trade and market access, Mary Johnson explained that the IA-CEPA would help to phase down some tariff lines that remain at 5 percent under the ASEAN-Australia-New Zealand Free Trade Agreement to zero over a five-year period.
"Essentially, the IA-CEPA and the Hong Kong-Australia Free Trade Agreement ensure the surety of trade going forward and strengthen the trade relationship," Ms Johnson said.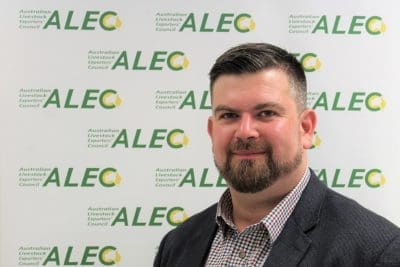 Australian Livestock Exporters' Council chief executive officer Mark Harvey-Sutton said IA-CEPA would benefit Australian exporters and Indonesian customers by helping them to plan 12 months ahead.
"You can't say that at this point each year we'll know what the permit arrangements will be," he said/
"That's why the automation of the permits, having that 12-month window, is so important.
"As you can imagine, if you're preparing to export, the lead time to load a vessel or fulfil your order, to meet quotas—those sorts of things require extensive lead times, so when you're operating in an environment where you're not sure what the permit arrangements will be it does make it challenging."
The tariff-free component was also an important advantage under the agreement.
In a written submission to the inquiry, Consolidated Pastoral Company CEO Troy Setter also encouraged the Australian Parliament to ratify the agreement in a timely fashion.
He said shifting political dynamics in the Indo Pacific region added weight to the importance of Australia's relationship with its close and powerful neighbour.
Central to the shifting dynamics was Australia's key pollical ally, the US, which was currently prioritising an America first economic policy over regional diplomacy, and Australia's key trading partner China, which was continuing to build its presence in the Indo-Pacific region.
"In this climate CPC sees Australia's relationship with Indonesia as very important," the CPC submission stated.
"The IA-CEPA presents a foundation stone in a regional plan to deliver Indo-Pacific stability and prosperity."
Mr Setter said IA-CEPA would strengthen bilateral ties and provide a strong basis for deepening the trade and investment relationship with an important strategic partner.