PERSONNEL from some of China's biggest beef and agribusiness companies arrive in Queensland this week for meetings focused on trade, investment and co-operation with the Australian beef industry.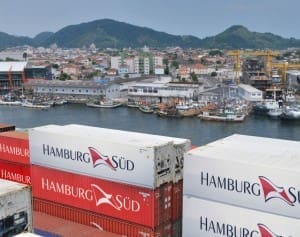 The delegation is the largest of its kind to visit Australia and has been timed to coincide with Beef Australia 2015 starting in Rockhampton on Monday.
Austrade, together with the organisers of Beef Australia, Meat and Livestock Australia and the Queensland Department of Agriculture, will host a large international delegation from China as well as Brazil and Argentina.
More than 100 members of the Chinese group will also take part in a business seminar in Brisbane tomorrow, along with other business meetings and site visits.
Austrade senior trade commissioner in China, Jeff Turner, said beef exports to China had grown strongly in recent years but there was further scope to expand the trade.
"There are opportunities for Australian firms to work with Chinese industry across the full supply chain, from fodder and genetics to herd improvement and management and long-term joint research initiatives," Mr Turner said.
"Austrade is working with MLA in China to expand market share for our quality beef cuts and other products, but there is also potential for greater co-operation inside the farmgate, both here and in China.
"This is a two-way story. It's not just about Chinese investment in Australia, it's also about Australian firms becoming involved in the Chinese beef industry, providing technology, expertise and investment of their own."
China is already Australia's largest agricultural goods market, thanks in part to a growing emphasis on food quality and safety. Total official beef imports reached 298,000 tonnes in 2014, including 128,000t from Australia. A further 700,000t is believed to have arrived in the country via the Grey Trade.
China is expected to account for nearly half of global growth in food demand to 2050.
"The recently concluded China-Australia Free Trade Agreement (ChAFTA) will improve Australia's competitive position in China, particularly with high quality food products such as beef," Mr Turner said.
"Now is a great time to build long-term partnerships with this important market."
Close to 400 delegates from China are also registered to attend Beef 2015 in Rockhampton from Monday. They make up almost half of the 830 delegates attending under the event's International Handshakes program.
The Queensland business program for the delegation is supported by MLA, National Australia Bank, Colliers International, Austrex, King & Wood Mallesons, and Bentleys.