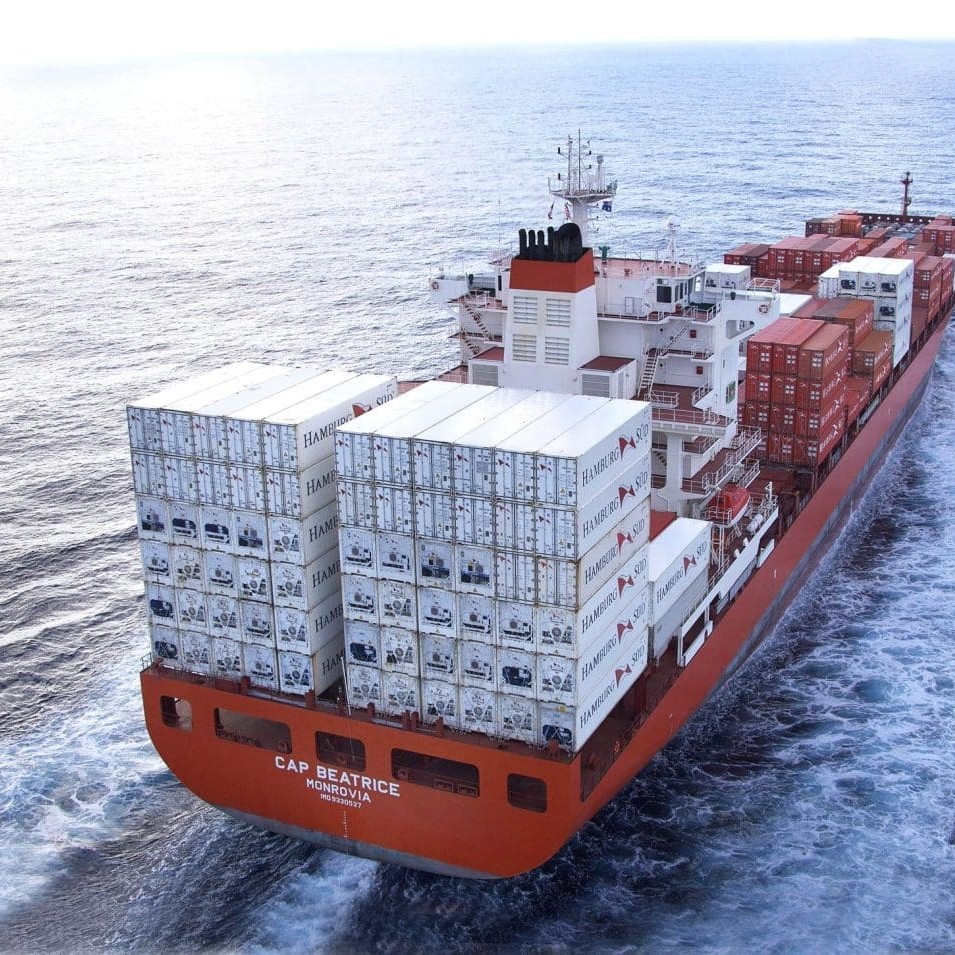 Australian beef exports will crack one million tonnes for the first time in a fiscal year some time around mid-June, as a direct reflection of the impact that drought-driven herd liquidation is having on our international trade.
Exports during the month of May have also hit an all-time monthly record, exceeding 100,000 tonnes for the first time in history. The May total reported in DAFF trade data released today is 103,207 tonnes – a 19 percent rise on export activity in May last year, which fell short of 87,000t.
The May figure is also up 21pc from April export performance (85,332t).
So what's driving the unprecedented rate of export activity?
Readers need look no further than Beef Central's regular Eastern States weekly kill reports. For the week ended last Friday, yet another all-time record beef kill was logged by the National Livestock Reporting Service, with a tally of 158,125 head (click here to view the most recent report, or check the weekly kill graph on the home page).
In stark contrast with 2012, which recorded a slow first six months in Australian processing activity followed by a rapid increase in the second half, drought liquidation of cattle across Eastern Australia has driven processing early this year at a frantic, unprecedented pace. As expected, this has translated into export activity.
Exports for May followed a similar pattern as has been seen since the start of the year – a big swing into emerging markets like China and the Middle East, but a softer trend into some other established markets like the US and Japan.
The pattern of this year's kill, and the impact of the season on the type and condition of cattle being slaughtered is reflected in calendar year-to-date export statistics, which show 74.26pc of all beef exports last month left Australia in frozen form, up from 73pc this time last year.
It could be argued that a lift like that in the frozen segment of the trade provides an indication of an overall beef quality decline due to drought, and a higher proportion of cows in the mix. It perhaps also illustrates some stockpiling going on among exporters, buying time by freezing to try to find appropriate homes for different product in a heavily-supplied market.
China momentum continues
China continues to feature as a major player in Australia's recent export beef performance, helping compensate somewhat for reductions in trade into traditionally strong markets like the US and Japan.
Last month China took 11,486t of Australian beef through it's front door, in contrast with the 'grey trade' arriving via the back-door from Vietnam and elsewhere for US beef and Indian buffalo.
May fell just short of the all-time monthly record for Australian beef trade into China, but the strength of buying demand continues to amaze stakeholders.
The result contrasts sharply with May last year – before the current explosive growth trend commenced – when Australia shipped just 709t for the month.
Fiscal year to date, China has now taken 81,622 tonnes of Australian beef, compared with just 6940t for the same period a year earlier. The only export markets to exceed China in volume this fiscal year are the US, Japan and South Korea.
US exports up slightly
Despite a kinder exchange rate during the latter stages of the month, export trade into the US continues to struggle, with total shipments of 19,680t for May – traditionally one of the strongest demand months of the year. That compares with 19,800t this time last year.
Fiscal year-to-date, US trade has totalled just over 190,000t, less than 3000 tonnes more than the same period a year earlier, suggesting the US is still a long way from taking the +300,000t annual volumes it has, historically. The US continues to be out-gunned by other export customers for Australian manufacturing beef, China included.
The trade into the US during May is also only 2000t higher than it was in April, when New Zealand surpassed Australia in shipments to the US for the first time, because of extreme cow kill brought on by its own drought. But the decline in NZ shipments during May as the NZ drought cycle ended has not been supplanted by bigger volume out of Australia.
Japan trade little changed
While exports to Japan during May (30,374t) lifted 32 percent on the month before, they were slightly down on May last year. Currency problems associated with the 20pc devaluation of the Japanese Yen this year have affected Australian beef's competitiveness in the Japanese market.
In contrast, US beef imports to Japan are soaring, following the relaxation of Japan's import restrictions in February. Trade figures revealed that US beef import volumes for April rose 85pc compared to the same month last year, and there is even a possibility that Japan's Safeguard market protection mechanism might be triggered, as a result.
Financial year to date, Japan has now taken 273,000t of Australian beef, down more than 22,000t from a year earlier.
Korea shows strong growth
Korea continues to be one of strong export performers in North Asia, taking a much improved 12,423 tonnes during May – a 29pc rise on trade during April, and a similar increase on May last year. Fiscal YTD, Australia has shipped 127,000t to Korea, a solid rise on the 114,000t shipped for the same period last year.
Big lift in Middle East
The Middle East region continues to be another star performer for Australian beef exports, driven to some extent by bans across the Middle East on Brazilian and US beef over those suppliers' use of the beta agonist, ractopamine. Stronger overall demand was another factor.
Exports to the region totalled 6186t in May, another 13pc increase over trade in April, and a spectacular 162pc rise over May last year (2345t). Saudi Arabia was the biggest contributor, taking 3800t in May.
Financial year to date, the Middle East has now taken a record 42,600t of Australian beef, almost 14,000t better than the corresponding period a year earlier.
Indonesia is another market to show a positive volume trend, albeit coming off an historically low base due to government quota restrictions. Trade in May totalled 3600t, up from April's 2800t, and a little better than May last year. May trade came too late to reflect the Indonesian Government's latest concession on beef imports, which will see airfreight trade in 'prime beef cuts' excluded from the quota calculations.
With the Ramadan religious festival this year due to take place from late July-early August, trade can be expected to surge in July, which is also the start of a new quarterly quota period, trade sources say.
The EU grass and grainfed beef markets also recorded some growth during May, despite being included in the new quota year. Sometimes exports rise sharply as the old quota year closes, as exporters move to protect quota share.
Trade in May to the EU reached almost 2000t, up from 1620t in April, and just over 1000t in May last year. Chilled beef made up more than 90pc of the trade.
There was a volume recovery into Russia and the CIS (former Soviet) states during May, with volumes reaching 2700t, up from 2100t a month earlier, but a long way from the 5400t shipped in May last year. That's being driven by abundant, cheaper supplies out of South America, aided by exchange rate movements.
Small, but incremental growth is also being seen in a basket of smaller emerging Asian markets. These include the Philippines (2821t for May, up from 2400t in April, and the same increase from May a year earlier) and Malaysia (2166t in May, up from 1443t a month earlier and 1190t a year ago). Trade to Taiwan also surged strongly. lifting to 3900t last month, up from 2900t in April and 3700t this time last year.
The 'total Asia' contribution to Australian exports in the latest monthly report stood at 69,148t, 67pc of overall export trade. A year ago, that figure was just 61pc, or 53,347t.