AUSTRALIAN cattle producers are under enormous stress at the moment as a result of drought and flooding rains.
The following examples of positive news for both the medium and long term prospects of the industry are my attempt to provide some good news to producers as the fundamentals for the future are indeed very bright.
Firstly, supply of beef world-wide is at best static and most likely in an irreversible decline. But that long story is for another day.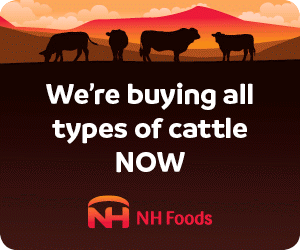 Secondly, demand is booming and only going one way, up.
I live in Indonesia, where the majority Muslim population are eating more beef than ever before while showing a very strong preference for higher quality, western style products as their disposable incomes increase.
In 2016 Aussie expatriate, Jason Hatchett and his family opened the "B Steak Grill and Pancake" restaurant in Bogor, a satellite city about 60km from central Jakarta with a population of around 1 million.
B Steak is a western style family restaurant franchise established in 2008 with another four outlets in Jakarta. Their theme is high quality product, high standards of service with low cost offset by high volume. And their model is working beautifully. Steak is the main item on the menu but chicken, fish, pasta and pancakes are also available.  185 seats are filled every day with an average spend of Rp145,000 or AUD$14.50 per head. The majority of customers are local families with only a very small number of foreigners.
All the beef originates from Australia, mostly imported as boxed product with some sourced from Australian cattle fed in local feedlots and processed in the western standard Bogor abattoir. Australian beef suppliers include AACo, Oakey and Midfield while Great Giant Livestock Company supplies the locally fattened product. The current beef throughput is one tonne per month and rising. With a population of around 270 million beef lovers and an annual GDP growth in the 5-6 percent range the scope for additional consumption is staggering.
The success of Jason's B Steak is a great result but the most encouraging aspect of this story is that it is only one of a huge number of similar initiatives not only in Indonesia but all over Asia where economies are growing faster than anywhere else on earth. The appetite for beef is enormous and growing at a rapid pace while the capacity to supply is flat. The growing demand is mainly for western style products like steaks and burgers but regional cooking styles such as the Chinese hotpot, Korean BBQ and Shabu Shabu are also expanding rapidly using imported beef. In my recent travels I have seen a huge number of examples which can only give Aussie beef producers real hope for the future.
China is so short of fresh beef that the more remote cities like Kunming with a population of about 10 million need to resort to extreme measures to ensure their supplies.
The journey of the cattle on these riverboats below begins in southern Myanmar where they are smuggled across the border into western Thailand then finished in local feedlots. They are then trucked up to the Mekong river which is the northern border of Thailand (and Laos) where they are shipped up river on these small boats on a 2 day journey before discharging in a number of northern Myanmar river ports. From the Myanmar port they are then smuggled across the river to the most distant part of south western China. Once entering China they undertake a 2 to 3 day truck journey until they reach Kunming where they are slaughtered with some of their beef no doubt ending up in the market in the photos above. This long and expensive journey is only undertaken where the product is in very strong demand and the normal supply chains are completely inadequate.
The examples above are only a few tiny snapshots of the rapidly expanding demand for high quality beef from across the Asian region. It is very close to Australia, populated with two billion people who all want to eat quality beef as soon as their incomes will allow it. There are probably in the order of 500 million people in this region who currently cannot afford our product but almost certainly will within the next 20 years. And Australian beef is seen as a clear world leader as a supplier of premium product that is always safe, delicious to eat and highly desirable.
Droughts eventually break so those who can survive will enjoy the price spike that inevitably follows. This higher price level is likely to remain elevated after supplies normalize as by that time the regional demand will have increased to a point that will support consistently higher prices. So there is light at the end of the tunnel for producers who can survive until they emerge from today's brutal conditions into a new era of sustainably higher prices for Aussie beef.