AUSTRALIAN beef exports for the month of July have continued to languish – as they have all year – under the burden of low rates of slaughter, logistics challenges and other factors.
Volumes shipped to all markets last month reached just 74,949 tonnes, down 6pc on the previous month. Unfortunately comparisons with July last year are now less relevant, because production volumes a year ago were by that stage well down, due to the earlier effects of drought and herd rebuilding.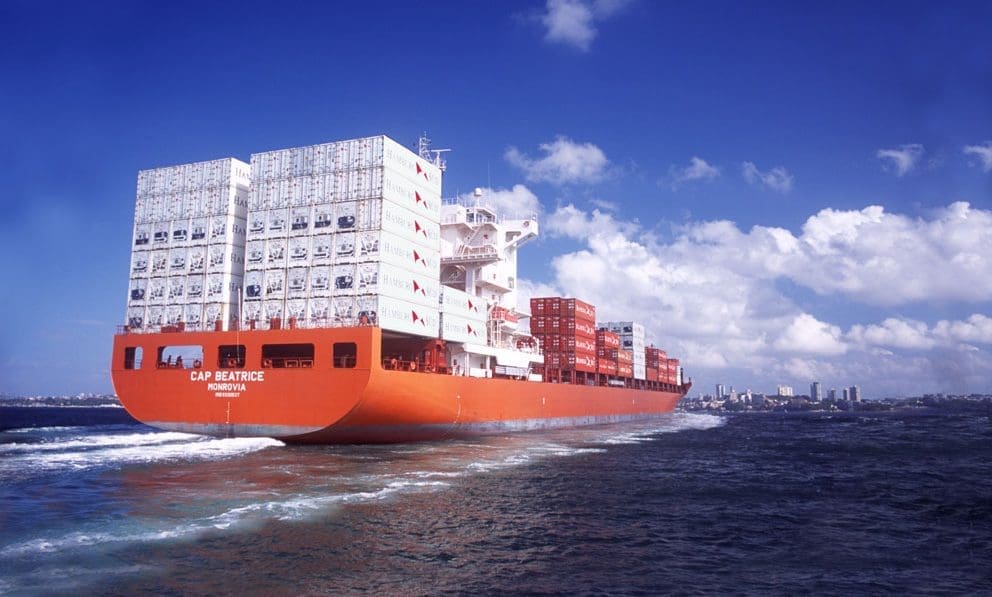 The July result is not surprising, given that Australian weekly beef slaughter only reached 100,000 head for the first time this year the week before last. A long-term weekly kill average is somewhere around 135,000 head, and often at this time of the year, closer to 150,000.
The same trend is apparent in calendar year-to-date exports, covering shipments made from January 1 to July 31.
Total volume for the period this year has reached 473,424t, down 6pc on last year, but a massive 195,000t or 28pc lower than the same six-month period in 2020.
All destinations with the exception of Korea are reflecting the broader trend last month, with volumes well-down across most parts of North and South Asia, North America, Europe and the Middle East.
Largest and highest value export customer, Japan, last month took 18,551t of Australian beef, down  17pc on the previous month, and down 5600t or more than 23pc on this time last year.
Apart from our own production challenges, the biggest reason is the abundance of US grainfed beef now finding its way onto global beef markets like Japan and Korea – at very competitive prices – due to the major herd liquidation occurring due to US drought.
The fact that currency movements have recently trended in Australia's favour, with the A$ worth around US69.2c this morning, has not offset this competitive disadvantage.
For the first seven months of 2022, Japan has now taken just over 127,000t of Australian beef, down 7pc for the same period last year.
South Korea maintained its position as Australia's second largest export beef market last month, surpassing both the US and China in volume – due more to decline in those markets, rather than expansion into Korea. Korean trade last month reached just over 15,000t, up 6pc from June, and up a similar amount from July last.
Year-to-date, Korea has taken just short of 86,000t of chilled and frozen Australian beef, around 4.4pc down on last year.
China filled third place in export volume rankings in July at 13,956t, in the absence of more vigorous demand out of the US. China trade last month reached 12,533t, down 10pc on June, but much the same as this time last year, as China continues to battle against waves of COVID in major population centres.
Year to date, China has taken just over 85,000t of Australian beef – around 80pc of which was in frozen form. That's much the same as the same period last year, when the country also had COVID lockdowns in place for long periods, but a far cry from volumes shipped in the same period in 2019 and 2020.
Australia is increasingly being marginalised in the China market due to cheaper product out of South America, and a sharp decline in Chinese wholesale beef prices over the past two months. The US, for the first time in May, passed Australia in terms of China market share.
Given the extreme high rates of beef kill in the United States at present, it is no real surprise that Australian exports to East and west coast ports remain low. Volume last month topped only 11,757t, up 8pc on June, but back 15pc on July last year. Seven-month trade to July 31 reached just 85,611t.
In smaller and emerging export markets, the pattern was similar.
Indonesia took 3944t of Australian beef last month, down marginally on June, but down 16pc on July last year. Trade for the past seven months has reached 21,777t, down 8000t or 25pc on a year ago.
The combined seven-country Middle East region accounted for 2224t of our beef last month, down 21pc on June, but much the same as last year. Year-to-date numbers showed trade at 15340, down 10pc on the previous year.
In the absence of any working Free Trade Agreement with either the UK or the EU before the end of this year, trade into the region continues at just a trickle.
Volume into the UK market last month reached just 88t. Total for the year to the UK has been 474t.
The broader EU since BREXIT has fared little better. Total last month was 880t, up 10pc from a month earlier, while total shipments into the EU since January 1 have reached just 4682t.