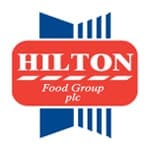 UK-based further-processor Hilton Food Group says its joint venture with Woolworths in Australia is beginning to pay dividends, contributing to a strong financial performance in its last quarter.
The UK-based meat company has gradually moved to expand out of its UK/Northern Europe home territory, into the Asia-Pacific region and other parts of Europe.
Three years ago Hilton entered into a joint venture with Woolworths Supermarkets in Australia to form Woolworths Food Group, establishing large centralised packaging and further-processing facilities at Perth, WA (V&V Walsh) followed by a second $150 million facility near Melbourne.
Speculation continues that an additional facility will be built by the JV partners in either Sydney or Brisbane.
Hilton's interim trading report posted pre-tax profits for the 28 weeks to 17 July of £16.7m, a 26.7 percent rise from the same period last year.
Despite "challenging market conditions," the Hilton retail meat packaging business experienced a 21.3pc growth in operating profit while turnover increased 5.3pc.
"We are pleased to report good volume and profit growth with profitability benefiting from favourable exchange rate movements," chief executive Robert Watson said.
The company had made strategic progress particularly in terms of geographic expansion with the roll-out in Australia with Woolworths of its new Laverton facility near Melbourne, and the early stages of a partnership with Sonae in Portugal.
"We will continue with our strategy of furthering the geographic reach of the Hilton model exploring a range of new expansion opportunities," Mr Watson said.
The new Melbourne Woolworths facility had contributed to a 9.1pc rise in Hilton's turnover as the firm continues to pursue strategic growth options and expand its operations. The rise in pre-tax profits would underpin further international expansion, it said.
A high percentage of Hilton's sales are earned in currencies other than the UK Pound and its results had been favourably impacted by the weakness of the UK currency relative to other currencies.
Chief financial officer Nigel Majewski described the Australian start-up as "very successful, delivering good underlying growth, where we have boosted our service fee income by £900,000."
"On top of that we've successfully lowered start-up costs in Australia and the UK and it leaves us well placed to complete the year positively," he said.
Trade observers suggest the Woolworths/Hilton Food Group centralised packaging model continues to be plagued by logistics problems, partly caused by the large distances and relatively sparse distribution of Woolworths supermarkets in Australia, compared with much more densely settled parts of Europe, where distances are smaller.
The company remains tight-lipped about plans for further geographic expansion, but said the strong performance meant the company was looking at other markets across Europe and the Asia-Pacific region to enter.