THE Australian beef industry and government are working collaboratively with key international trading partners to put processes in place that will improve Australia's assurances over the prospect of synthetic growth promotant residues being present in Australian beef exports.
This has been requested following a similar widely-publicised episode with Russia late last year which led to changes to Australia's National Vendor Declaration system for slaughter cattle, in order to comply.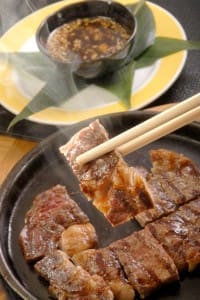 Given what happened in Russia earlier, it's important to stress that at this point there is absolutely no suggestion of China suspending access for Australian beef.
Nor are the two developments a mirror image of each other: Australia has a completely different bilateral relationship with China, than that with Russia, where the decision was much more politically motivated.
Here's a basic history of what's happened so far.
Following the Russian suspension of some Australian exports in January after trenbolone detections, several customer countries have started a dialogue with their Australian counterparts seeking a greater level of assurance over the prospect of trenbolone residues in Australian beef being shipped into their markets.
One of these is China – now Australia's third largest meat importer – which has a maximum residue limit for trenbolone of zero. Synthetic HGPs like trenbolone can remain at detectable levels, even though these are well below conventional maximum residue limits supported by many countries, for up to 140 days after treatment.
Australia is working closely with the international trading partners concerned to review its regulatory and assurance systems, and strengthen them if necessary. The objective is to make sure that Australia does not consign beef products to export markets that carry detectable traces of synthetic hormonal growth promotants, such as trenbolone, above importing country limits.
Currently, exports to China are done on the basis of screening carried out as part of Australia's National Residue Survey random sampling process.
A senior Australian beef industry spokesman told Beef Central this morning that Australian authorities and industry are "working closely and cooperatively" with the Chinese to strengthen our systems surrounding HGP use and declarations, in order to provide watertight assurances that no Australian beef carrying detectable residues of HGP arrive in the country.
A series of meetings held since before Easter have been convened in a spirit of cooperation, but the ultimate responsibility rests with Australia in being able to "assure our trading partners that Australian product does and will continue to be world-class, and meet their requirements," the spokesman said.
While nothing has yet been agreed-to by the Australian industry and regulators, the most likely plan is that the National Vendor Declaration system, together with the National Livestock Identification System, will be used to strengthen and underpin assurances about non-presence of synthetic HGP residue in Australian beef exports to China.
For producers answering 'no' to question one on the NVD (concerning presence or otherwise of HGP), they will be free to supply key international markets market. It is also likely that individual Australian beef supply chains that can demonstrate that they represent no risk of synthetic HGP residue in beef exports will be added to the eligible supply list. There are also a growing number of commercial feedlots accredited to supply the EU grainfed and Coles supermarket supply chains, both of which are HGP-free.
All this is likely to require further modification to Australia's current-version NVD form, only three months after the previous change to meet Russia's requirements. More will be learned about that in coming days, and will be prominently advised in Beef Central as decisions are made. A meeting in Canberra on Friday is expected to provide further clarity on this.
China is easily the most exciting beef export prospect for Australia to emerge in the past 20 years, and the entire beef supply chain must work cooperatively to ensure that the industry now delivers on the commitments outlined above. Australia's aim was to become a long-term, reliable supplier, the industry spokesman said.
While the moves will inevitably mean adjustments in some supply chains, at this stage the issue is unlikely to greatly curtail Australia's ability to supply beef to China at current quantities, contacts suggested this morning.
Meat & Livestock Australia suggests about 40 percent of Australian cattle are currently raised using HGPs, either synthetic or natural. HGPs have been used in Australia since 1979 and are used in most major beef producing countries around the world, including the US. HGPs have been through a rigorous government evaluation and registration process and are registered for use in many countries around the world.
Beef Central will publish comprehensive details on any adjustments to the current NVD as a result of the China market developments, as soon as they are finalised. Follow-up articles will be uploaded next week looking at the industry implications behind the latest trade requirements into China.
Click here to read Beef Central's January report on changes to Russian market access.