AUSTRALIA has gone back-to-back to win its second World Steak Challenge branded beef competition in the UK overnight.
Last year's inaugural winners, Jack's Creek Wagyu from New South Wales, backed-up to win their second consecutive grand championship, clearly defining Australia as the pre-eminent world producer of high-quality table beef.
Australian entries again dominated the gold medal award-winners, claiming three of the nine gold medals awarded this year – or 33 percent of the total. Our other gold medal recipients (more details below) included:
JBS Australia's JBS Royal brand (120-day grainfed), and
Australian Agricultural Co (Wagyu cross, +300 days grainfed)
The World Steak Challenge competition was a true 'United Nations' event, attracting 83 entries from 17 countries including the United States, Japan, England, Northern Ireland, Germany, New Zealand, Argentina, Brazil, Finland, Paraguay, Poland, Spain, the Netherlands and Uruguay, as well as Australia.
The championship winning Jack's Creek Wagyu product was entered through the company's Netherlands -based EU beef importer and distributor, Albers GmbH based in Dusseldorf.
Crowned World's Best Steak was an F2 crossbred Wagyu entry, 30 months of age, marbling score 8, grainfed for 450-days at Geoff Willett's Maydan feedlot near Warwick in southern Queensland.
It was produced out of David, Phillip and Patrick Warmoll's Jack's Creek Wagyu operations based out of northern New South Wales.
The Warmolls started crossing high-marbling Tajima Wagyu bulls over an Angus herd in 1991 on their properties near Breeza and Willow Tree in NSW. They have since developed a successful vertically-integrated crossbred Wagyu beef business, breeding, growing, grainfeeding, processing and marketing Wagyu beef around the world.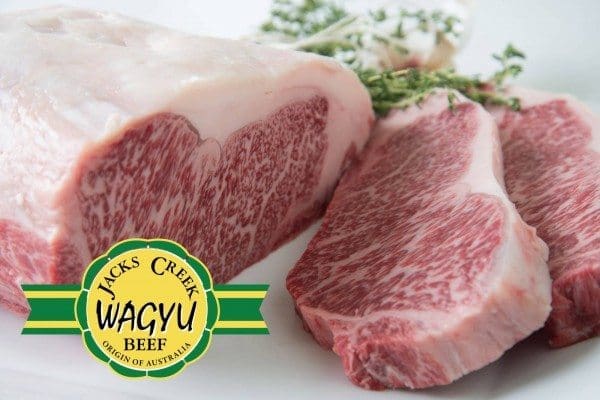 The company ships to more than 20 destinations worldwide including China, Indonesia, Russia, Japan, Germany, Canada, Thailand, UK, South Korea, Hong Kong, Spain, Saudi Arabia, Belgium, UAE, Switzerland, Norway, Denmark, Singapore, Vietnam, Kuwait, Bahrain, Lebanon and Qatar.
Jack's Creek produces a range of F1-F4 Wagyu cattle, carrying strong Tajima genetic influence. It gets its service kill done at the Northern Cooperative Meat Co plant at Casino in northern NSW – recognised as a specialist in processing Wagyu carcases, providing service kills for some of Australia's best known Wagyu supply chains.
The winning entry started on a wheat-based ration (including corn homily), before graduating over the last 100 days onto a corn and corn homily-based ration, giving a unique flavour profile and optimising marbling. This contrasts somewhat with most Wagyu fed in Australia, which receive wheat/barley based rations.
In addition to Jack's Creek, Australia's other gold medal recipients included:
JBS Australia's Royal brand: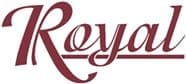 JBS Australia's Royal brand, 120-day grainfed at JBS Beef City feedlot and processed at the company's flagship Dinmore plant near Ipswich. The JBS Royal brand has recently been launched in Europe to complement the existing Aberdeen Black program, produced out of JBS Riverina feedlot. A similar brand program, Beef City Black, which comes through a similar grainfed program at Beef City, recently claimed the Australian Food Awards branded beef grand championship in Melbourne.
Australian Agricultural Co – F1 Wagyu:
The Australian Agricultural Co repeated the gold medal it earned last year with a Wagyu crossbred sirloin entry finished on grain for 300 days at the company's Goonoo or Aronui feedlots in Queensland.
AA Co is Australia's largest integrated beef and cattle producer and the oldest continuously operating company in Australia.
Other Australian medalists:
Other Australian medal winners included Teys Australia's Teys Black Angus (24-month-old grainfed) – Silver; Jack's Creek Black Angus (20 months, 150-days grainfed) – Silver; Blair and Josie Angus's Signature Beef (Angus x Belmont Red composite, four-month high energy grain finishing ration, 26 months) –Silver; NH Foods Angus (200-days grainfed, 24 months) – Bronze; JBS Australia (Tajima Fullblood Wagyu 300-days grainfed, 29 months) – Bronze.
JBS finished as the event's most successful exhibitor this year, picking five medals in judging.
In addition to the gold medal earned by the company's JBS Royal brand, it also earned a silver medal for its grassfed Paraguayan Angus beef, and three bronze medals for Australian Wagyu, Uruguayan grainfed Hereford, and Argentinean grassfed Angus.
JBS Global's UK managing director Marcus O'Sullivan said "for a global company like ours, this is a fantastic set of results. To be able to offer such a variety of beef products with varying and different attributes, but all recognised as being top of their class, is truly a notable achievement. It shows that beef produced globally in volume, whilst maintaining top quality, is truly possible and happening every day at JBS."
Angus prominent among overall award winners
In total, 15 entries of the 33 entries in the World Steak Challenge received either a gold, silver or bronze medal were identifies as carrying Angus genetics. Next best was Wagyu and Shorthorn, identified in four entries each, followed by Holstein and Hereford, three each.
The World Steak Challenge was based on sirloin entries, judged in both raw and cooked form by an expert panel of judges, against internationally agreed criteria.
Judges for the blind tasting included top UK, European and Australian chefs, butchers, food writers and authors, meat scientists and trader personnel. MLA's regional manager Josh Anderson was one of the invited judges.
The challenge is designed to provide a platform for countries and steak producers to benchmark their steak production against international competitors and use the publicity and recognition that it generates to promote their exports on the world stage.
Event organiser, Reed Publishing, said the event also provided an opportunity to engage with consumers to celebrate the joy and benefits of eating steak as part of a healthy balanced diet and highlight the quality and standards of steak production around the globe.
Rod Addy, editor of Reed Publishing's GlobalMeatNews, said the high quality of entries this year was a testament to the hard work put in by beef producers around the world.
"The fact we had so many more entries this year highlights the pride that they take in their product and the eagerness to win such an accolade. For a producer to retain the title of World's Best Steak is an amazing achievement and shows a high level of consistency in production."