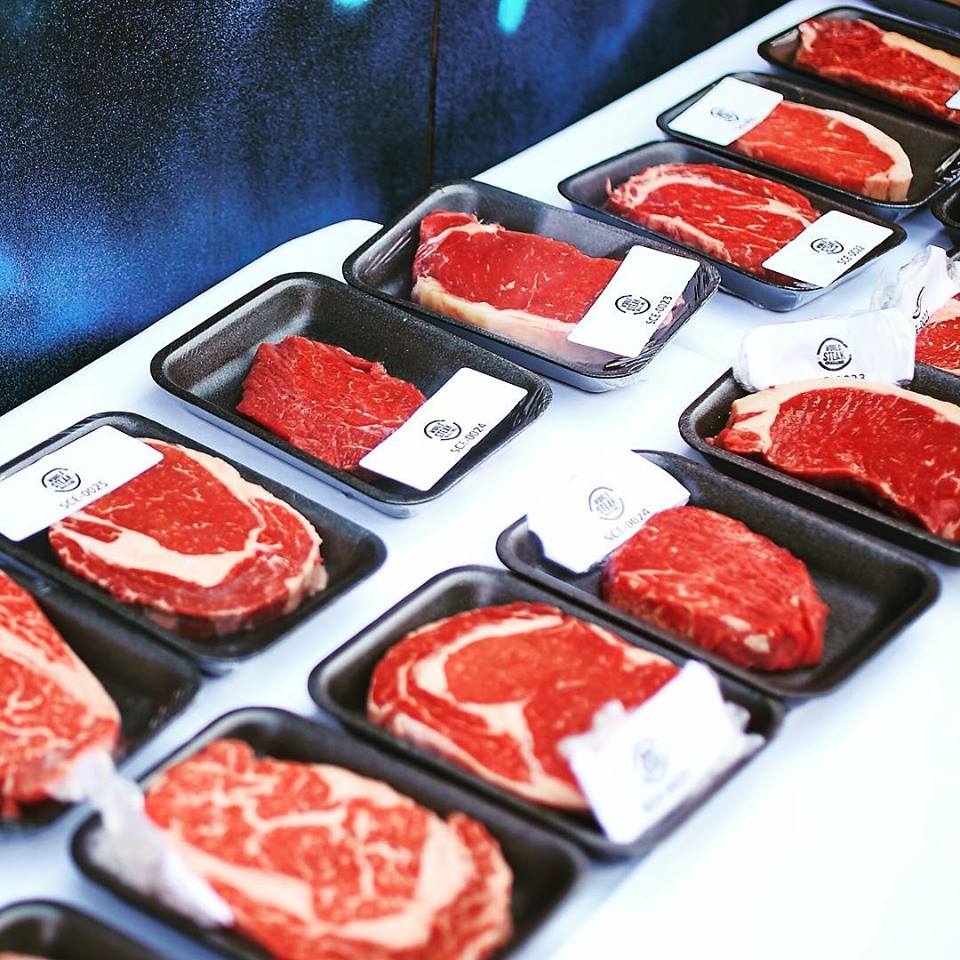 AUSTRALIAN entries have performed exceptionally well, earning two major championships and 36 gold, silver and bronze medals in the 2019 World Steak Challenge decided in Dublin, Ireland overnight.
Wagyu entries submitted by NSW Wagyu supply chain, Jack's Creek took home a record 10 medals as well as overall category championships for Jack's Creek has won the overall World Steak Challenge title twice previously.
The World Steak Challenge 2019 was convened by William Reed Business Media's Global Meat News, with support from the Irish Beef Board.
Jack's Creek was judged best sirloin and best grainfed steak for longfed purebred Wagyu samples entered by the company's Europe region distributor, Frank Albers of Albers gmbH, Germany.
In total, Jack's Creek earned a record 10 awards including six golds, three silvers and one bronze in an extraordinarily close competition.
Now in its fifth year, the World Steak Challenge 2019 was held outside of the UK for the first time. Overall, there were 106 gold medals, 90 silver and 59 bronze awarded to 40 different companies.
Other medal-winning Australian branded beef producers entered this year included:
Australian Agricultural Co: two gold medals for grainfed Wagyu cross entries in the rib eye and sirloin divisions; one silver for a grainfed Wagyu cross eye fillet.
Mort & Co: two golds for grainfed Angus entries in the fillet and sirloin divisions; three silvers for grainfed fillet and rib-eye (both Angus entries); and two bronze for grainfed rib eye and sirloin.
Stockyard Beef: Stockyard earned a gold and silver medal for grainfed entries in its first attempt at the competition
Rosedale Ruby: gold for a grainfed rib eye; two silvers for fillet and sirloin (Angus x Charolais entries)
Teys Australia: two silvers for grassfed sirloin; bronze for grassfed sirloin (both Angus entries from Teys's Grasslands farm-assured program).
Chair of the competition's judging panel, Richie Wilson, executive head chef of host venue FIRE restaurant in Dublin, described the championship-winning Jack's Creek steak as "the one that remains in my head. When the results were announced it was no surprise to me that it was right up there with the winners," he said.
"As the steak left the grill there was a high level of expectancy and it did not fail to deliver. An absolutely astonishing piece of beef. It takes an experienced judge and an educated palate to understand just how good this beef is, and it is a testament to the level of consistency this producer continues to deliver at this level, year after year," chef Wilson said.
Aaron Hofman of Jack's Creek said:  "It is great that we continue to receive recognition from a competition such as this."
Frank Albers owner of German distributor Albers GmbH said: "This competition confirms what we have been trying to do for the past 20 years. It is particularly special to have been recognised by a jury that is so diverse and independent."
Finland secured the overall championship title for a second year running this year, with a grassfed rib eye entry produced from an Ayrshire animal, produced by JN Meat International of Denmark. It was the second consecutive year that an Ayrshire (dairy breed) won the overall steak challenge grand championship, with 31 different breeds represented in this year's entries.
More than 40 expert judges convened over two days at Dublin's FIRE restaurant to blind test and taste more than 300 sirloin, fillet and rib eye steaks, from grain and grassfed finishing regimes, from 25 different countries and four continents entered in this year's competition. They judged each entry raw and then cooked for aroma, colour, flavour and marbling.
Entries this year were received from Argentina, Australia, Austria, Canada, Czech Republic, Denmark, England, Finland, France, Germany, Ireland, Namibia, the Netherlands, New Zealand, Northern Ireland, Norway, Poland, Portugal, Romania, Scotland, Sweden, Switzerland, Spain, the US and Uruguay.
The Challenge is designed to benchmark the quality and taste credentials of international beef production and promote quality steak as part of a healthy balanced diet.
Jack's Creek's winning formula
Australia's multi-championship-winning Jack's Creek Wagyu entry came from a marbling score 9 Wagyu carcase fed 450 days.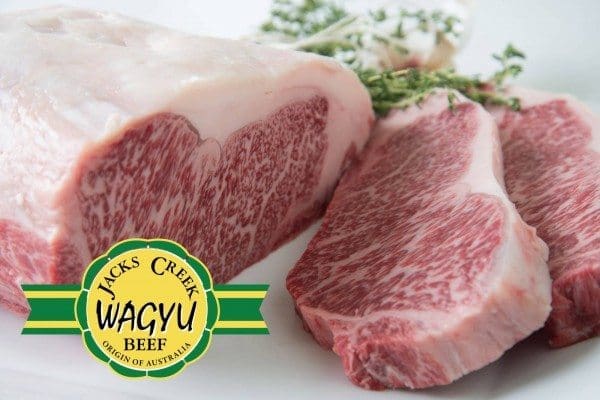 It was produced out of David, Phillip and Patrick Warmoll's Jack's Creek Wagyu operations based out of northern New South Wales.
The Warmolls started crossing high-marbling Tajima Wagyu bulls over an Angus herd in 1991 on their properties near Breeza and Willow Tree in NSW. They have since developed a successful vertically-integrated crossbred Wagyu beef business, breeding, growing, grainfeeding, processing and marketing Wagyu beef around the world.
The company ships to more than 20 destinations worldwide including China, Indonesia, Russia, Japan, Germany, Canada, Thailand, UK, South Korea, Hong Kong, Spain, Saudi Arabia, Belgium, UAE, Switzerland, Norway, Denmark, Singapore, Vietnam, Kuwait, Bahrain, Lebanon and Qatar.
Jack's Creek produces a range of F1-F4 Wagyu cattle, carrying strong Tajima genetic influence. It gets its service kill done at the Northern Cooperative Meat Co plant at Casino in northern NSW – recognised as a specialist in processing Wagyu carcases, providing service kills for some of Australia's best known Wagyu supply chains.