THE US Department of Agriculture has recently updated its global beef production, trade and consumption forecasts for 2020, providing an indication of what to expect from Australia's key competitors in the year ahead.
Robust international demand is expected to drive export growth, with beef exports forecast to reach 11.5 million tonnes in 2020, an increase of 4pc on 2019. Increased demand for beef across Asia, underpinned by declining pork production, will be a key factor driving this growth.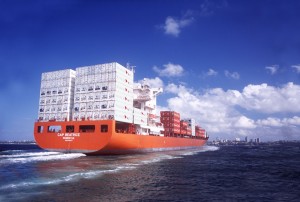 The influence of African Swine Fever on beef demand is occurring at a time when the global beef supply is set to grow only 0.9pc from 2019 levels, meaning supply shortages and strong import prices will likely be maintained, USDA forecasts suggest.
Global production growth will come on the back of production gains in Brazil, the US, India and Argentina, which should offset production declines in China, the EU and Australia.
Demand in China is expected to continue rising, with beef imports in 2020 set to reach 2.9 million tonnes carcase weight. While the intake of beef and poultry in China will rise, it is unlikely to offset the decline in pork production.
Much of the additional demand for beef will likely be captured by South American suppliers, due to availability and a more favourable price point.
The US beef herd is set to enter the start of a cyclical decline, leading to an uplift in beef production as slaughter rises, USDA says. Higher prices, so long as demand factors are upheld, will support US exports which are forecast to grow by 6pc to 1.5mt.
Supply from South American suppliers looks strong, with more plant approvals for export to China and expected production increases in Brazil, Argentina and Paraguay. Exports from Brazil are forecast to reach 2.6mt next year, up 15.6pc on 2019 levels – the largest improvement by any exporter.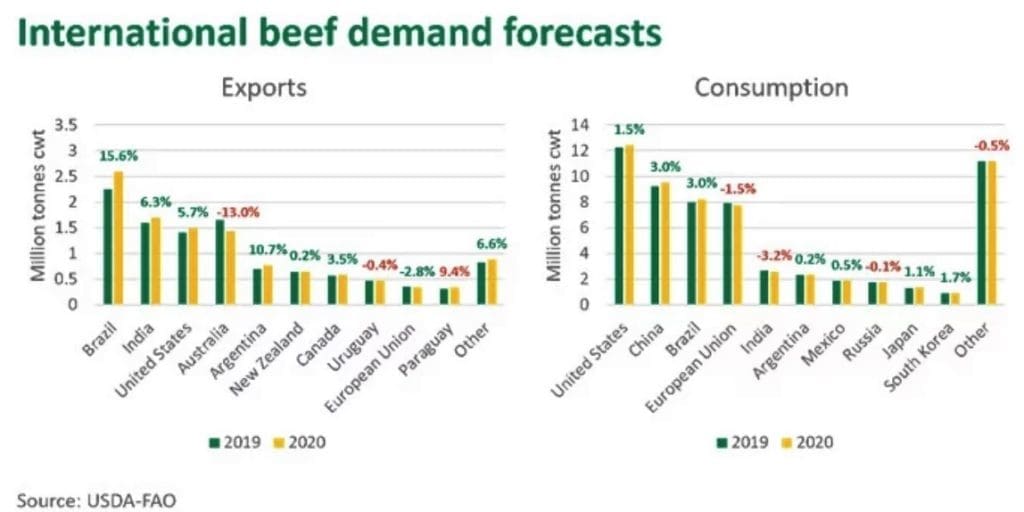 Source: MLA