Anuga 2013 at a glance:
World's largest and most important food and beverage business exhibition
6777 exhibitors from 98 countries
The trade fair occupies a gross exhibition space of 284,000 m²
Anuga has been completely booked out for months.
88pc of exhibitors from overseas
Anuga Meat, just one of a dozen sub-sections, attracted 800 suppliers from 50 countries.
Visiting each aisle at Anuga would require 35km of walking.
THE world's biggest annual food and beverage trade show was held in Germany the week before last, and once again the huge momentum being seen in worldwide beef demand was in clear evidence.
Held in Cologne each year, the Anuga event also encompasses the largest meat industry expo in the world, this year attracting 800 exhibitors covering red and white meats, both fresh and processed, from 50 countries.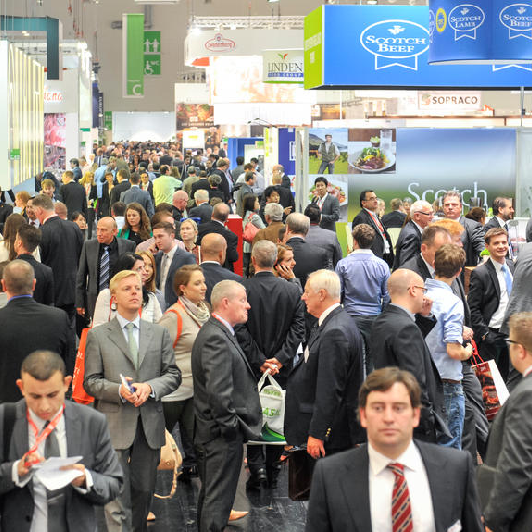 Included was a strong representation of 20 Australian exporters of beef and sheepmeat, showcasing their products under a 'Brand Australia' presence coordinated by Meat & Livestock Australia.
Far from being just an EU customer market focussed event, Anuga now has a reputation as a global marketplace – with particularly strong customer representation this year from China, Russia and the Middle East.
One of the clear impressions from the event was the almost total dominance of branded beef and sheepmeat, with clear provenance and a brand story, with 'commodity-style' beef now virtually disappeared from exporters' chilled display cabinets.
Returning from his first visit to Anuga, MLA managing director Scott Hansen said there was a very strong contingent of Australian exporters participating this year.
"MLA co-invests with those exporters to bring all of the Australian stakeholders under one united Australian red meat precinct. The broader 'clean and green' Australian beef message underpinned the promotional activities of the individual exporter companies," he said.
"The reason for MLA's co-investment is that growing demand for Australian red meat from export customers ultimately leads to more demand for livestock, and therefore greater competition and better returns for our levy payers."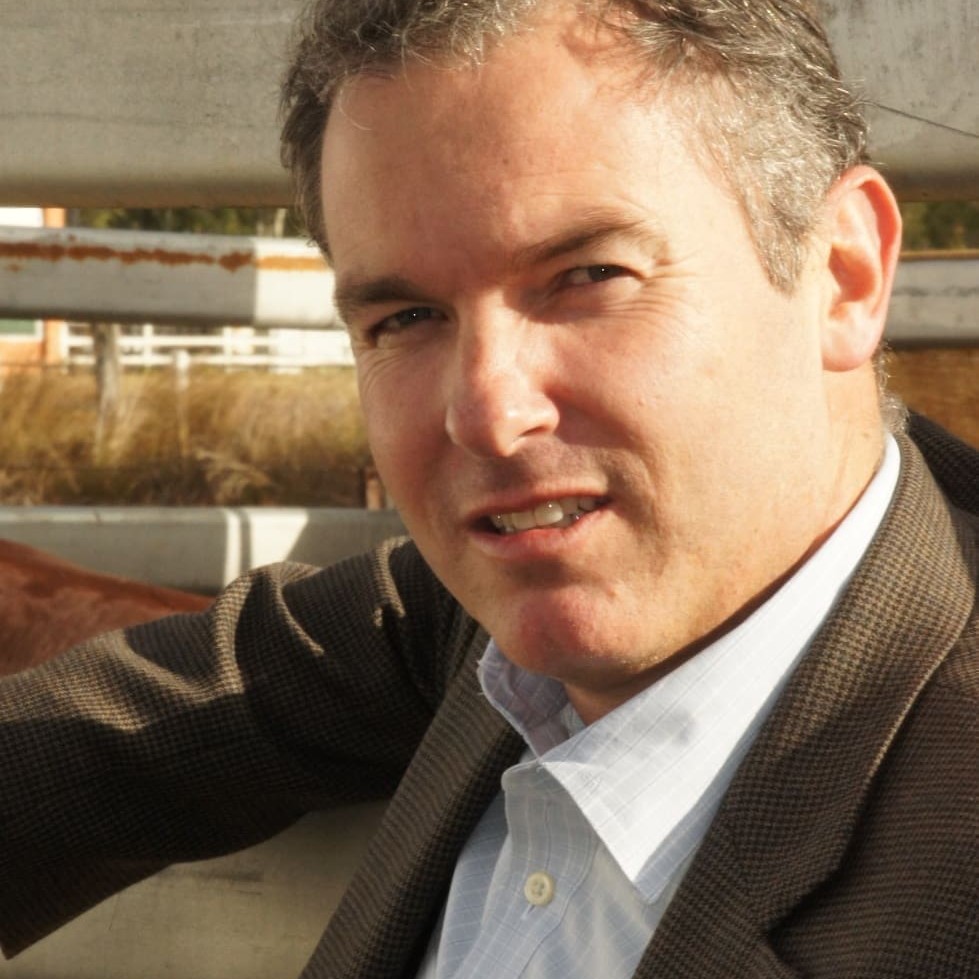 Mr Hansen said it was hard not to be impressed by the sheer size of the event. "Although it is based in the EU region, Anuga is now very much a global convergence of suppliers and customers."
After talking with countless customers, the first of two key messages that Mr Hansen came away with was the overwhelmingly strength of interest in beef and lamb, worldwide – but particularly those customers from China, the Middle East and Russia.
"There was a lot of inquiry evident among Australian exporters from those regions, reinforcing the global story that is now heavily embedded in all the major red meat supply countries: the enormous demand from these developing nations which are rapidly increasing their demand for protein as the standard of living rises."
Asked whether trade contacts had expressed any concern about supply consistency, given the impact of this year's drought across Eastern Australia, Mr Hansen said the signals he picked up were more about the potential future tightness of supply globally, rather than any particular influences in Australia. The US had had its own production constraints with drought and herd decline, while production in Europe was also in decline.
This awareness was reflected in evidence of a keenness on behalf of customers to build secure supply chains with exporters – wanting to get closer to their preferred suppliers, as well as looking for options in terms of supply in the event of shortage.
"By travelling to Germany for Anuga, rather than simply picking up the phone, a lot of new and existing customers demonstrated that they are keen to establish and develop those relationships," Mr Hansen said.
"They were keen to learn more about our supply capabilities, and get to know the richer story behind the Australian product they are using, or plan to use," he said.
The second key theme Mr Hansen identified was the unique opportunity for those customers within the EU market to spend time with some of the Australian suppliers of high quality grainfed beef into the market, under the expanding EU grainfed quota.
"It was a great opportunity for those supplier companies to sit down with existing, new and potential EU customers to develop the richer story around their grainfed brand offering. The kind of questions they were asking were around shelf-life performance of Australian product, brand integrity, food safety systems and traceability," he said.
"In some instances, it was putting new EU customers for Australian chilled grainfed beef and their suppliers together across a table for the first time. It's a high-value product for them, and they want to be able to pass-on that brand story to their own customers in the EU marketplace, and the Australian systems and brand attributes are a big part of that."
Within the EU market, Australia's beef trade this year has recorded strong growth in chilled grainfed exports, with September trade reaching almost 1200 tonnes, up 119 percent year-on-year, while the total volume for the first nine months of the year has reached to 7800t – more than double the same period in 2012.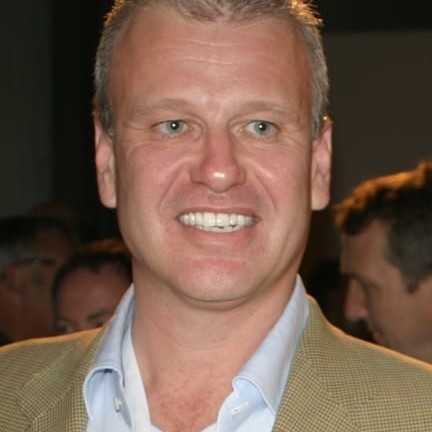 JBS Australia's chief operating officer for the southern region, Sam McConnell, has been attending Anuga for years. He said the presence of the emerging country customers, especially China, was particularly apparent this year.
"Overall there was very strong interest evident from a lot of countries. It's no longer just a European event: the attendance from Asia and the Middle East is now very strong – both existing customers and new ones," he said.
An underlying message during discussions was the impact that trade access is now having on global flows of beef and lamb.
"Some of the Europeans, for example, were concerned about how much lamb from New Zealand is now going to China. Europe used to dominate on the sheepmeat market, because of the extra quota access that NZ has, but that is now changing as China bids it away."
"NZ also has an FTA with China, giving them a hell of an advantage over Australia in that market in beef and lamb pricing."
"Trade access issues attracted a lot of discussion, but while there's a bright outlook there for the meat industry demand-wise, as the supply/demand curve changes, access restrictions are increasingly impacting on trade flows."
"We have to work as a united industry, and nation – not just what's best for one packer or another – to get on top of some of these trade access issues that are currently burdening Australia. If we don't do something about it soon, we'll miss out."
Mr McConnell said it was patently obvious during Anuga that Australia's "Clean, Green" image was a powerful tool on which to build future beef trade. "There was lots of talk about the use of productivity tools like beta agonists in other beef producing countries, and the impact this is having in markets like Russia, China and the Middle East," he said.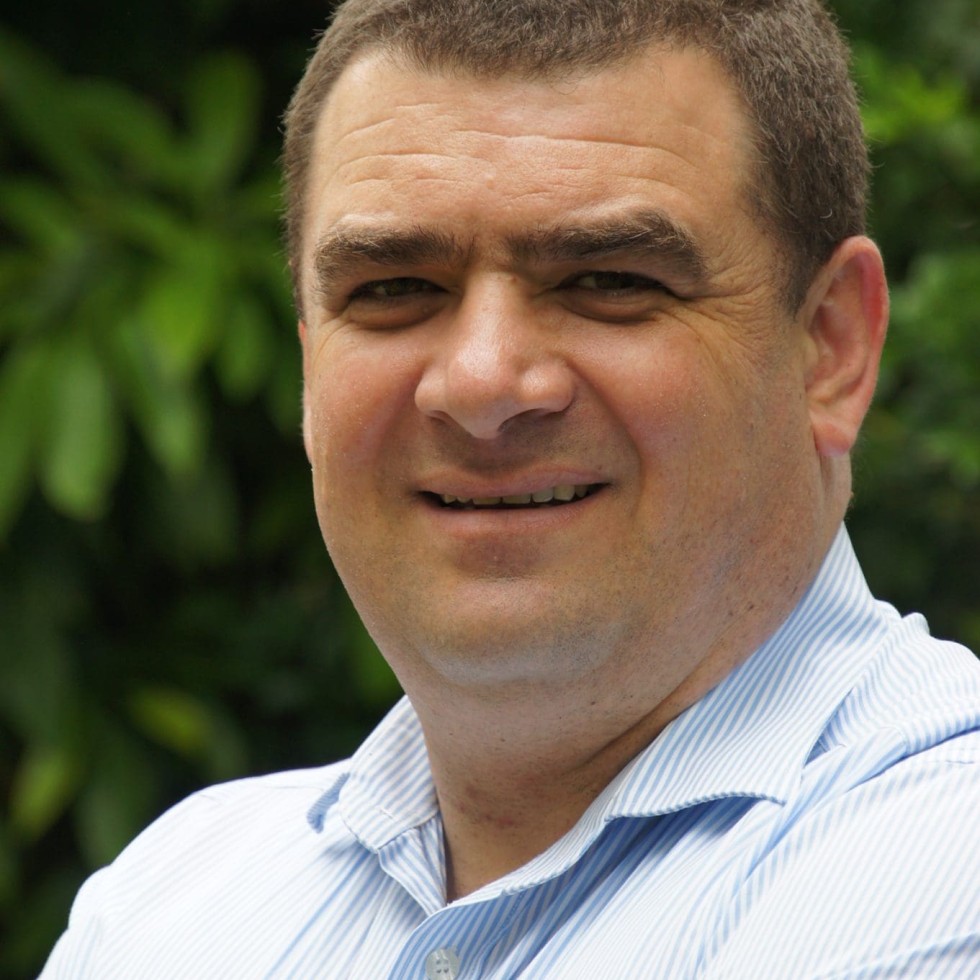 Also at the trade show was Australian Agricultural Co's general manager marketing, Jason Strong.
He said his company, like others in attendance at Anuga, encountered very strong customer response from around the world. AA Co showcased a number of its grain and grassfed brands, including high-end Wagyu and 1824 products, and provided a 'sneak preview' of its grassfed product coming on-line next year out of the company's Darwin abattoir, currently under construction. A proportion of that will be EU-eligible.
"It really is a global beef trade event," Mr Strong said. "We saw our key customers from each continent during the event, as well as a host of potential customers that we had not previously engaged with, from existing and new markets," he said.
"Being geographically close to the EU market, it perhaps wasn't so surprising that there was a strong Russian customer presence, but there was also a strong Chinese contingent, plus Hong Kong, Korea, Singapore and the Middle East."
"It was really positive – there was very little time when we weren't talking with someone, or having someone waiting in line to engage. There was very little downtime at all."
"Particularly from markets like China, there were a lot of new entrants, as you'd expect for a market that is still only really 12 months old," Mr Strong said.
"We definitely picked up some new customers. For AA Co, which is not a large producer in the context of the overall global meat trade, it is about servicing a range of high quality customers. We know the profile of the customer that works well for us – and that we work well for – and we certainly found some of those at Anuga," he said.
Flick through the captioned slide show, below, to get an impression of what Anuga's red meat precinct was all about