SEPTEMBER beef exports reflected the recent sustained decline in cattle slaughter across Australian eastern states, slumping to just over 75,405 tonnes for the month, according to Department of Agriculture figures released late last week.
The figure is more than 26,000 tonnes, or 25.7 percent behind total exports seen in September last year, when beef processing plants were still in overdrive, in the face of relentless continental scale drought. Total exports last month were another 5000t worse off than an already desperately low August tally.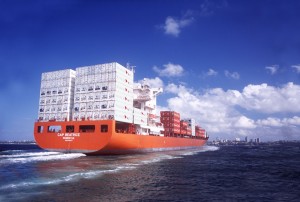 Calendar year to date exports further underline the dramatic decline in this year's trade activity, as the national beef herd hits a 20-year low and rebuilding gets started.
January-September export trade this year has totalled 769,420 tonnes, while the figure was approaching one million tonnes by the same period last year.
Australia is clearly lacking competitiveness in international beef markets at present. Not only do we currently lack the physical numbers to assemble a decent weekly kill, but the slaughter cattle that are being procured at near-record high prices are increasingly making Australia's beef offer prices unattractive overseas. And that effect is only being compounded by a currency that remains stubbornly above US75c, in a year when earlier bank predictions were forecasting an A$ in the US60's.
All markets are being affected, but the trend is being seen most clearly in the US and China, where much of Australia's hard-won gains in volume over the past three years have been washed-away by cheap imports from Brazil, which only gained access to the China market late last year.
Australia's exports to China in September reached just 7464 tonnes. Contrast this with the same time last year, when exports were at 11,900t, and it represents a 37pc decline in trade, worth about 4400t.
The widespread winter/spring rainfall and full soil moisture profiles across eastern Australia, setting the expectation for abundant feed availability as temperatures to rise, has seen even more cattle held back from slaughter over the past four weeks, when eastern states weekly kills have averaged an almost unbelievably low 110,000 head.
Here's a breakdown of how Australian exports performed in other markets last month:
Japan has now significantly widened the gap over the US as Australia's largest export beef customer, measured both by volume and value – after overtaking the US back in April when US custom was in rapid decline.
Last month Japan accounted for 20,500t Australian beef, about 3000t less than the previous month, and 4500t less than September last year. Increasingly larger volumes of US grainfed cuts are now flowing into Japan at attractive prices – at Australian exporters' expense.
Calendar year to date, exports to Japan have reached 193,500t, about 20,000t below the same period last year, as export pressure grows, and Japan has to look elsewhere due to Australia's modest current beef output.
The story about Australia's beef trade with the US over the past three years has been one of 'boom and bust.' In chapter one, (2013-15), the US faced its own extreme beef shortage caused by drought-driven herd decline, at much the same time as Australia was producing record volumes of beef as we liquidated our own herd. In chapter two (2015-16), the US has experienced rapid herd recovery and domestic beef production, to the point where it is again growing rapidly as an export competitor. In turn, Australia is suffering the effects of its own herd reduction, and consequent inability to deliver earlier beef volumes onto the world stage.
Our September exports to the US have fallen to just 13,900t – about 3000t below the previous month, and a massive 15,600t below volumes consigned in September last year. That's a decline of 53pc in 12 months, to what was then our largest volume market, by a considerable margin.
Year-to-date, volume to the US has now reached 196,000t, compared with 341,000t for the same nine-month period last year.
South Korea has been among Australia's more stable volume customers in recent years, but it too is showing signs of pressure due to reduced Australian supply and growing US availability. September trade from Australia reached 14,700t, little changed from the previous month, but about 1500t better than September last year. Year to date, South Korea has taken 129,000t of product, still up 10,000t on the corresponding period in 2015.
As highlighted in our intro, after emerging as Australia's most exciting new beef export prospect in 50 years during 2014, China continues to fall-away as a beef customer this year under intense pressure from Brazil, and potentially soon, the US.
Year-to-date shipments have totalled 71,400t, contrasting sharply with trade totalling almost 106,600t for the corresponding period in 2015, and 98,000t the year before that, when the fuse was lit.
With China continuing to open-up competition in its imported red meat market, Chinese auditors are expected to arrive in Brazil this month to inspect new abattoir and meat processing facilities with a view to including them on the list of Brazilian packers certified for export. Reports suggest 48 Brazilian facilities are waiting for Chinese audit across poultry, pork and beef processing. At present Brazil has 39 meat processing operations (11 pork, 16 beef) accredited for China.
Beef trade with Indonesia displayed an encouraging rise in September following recent relaxations in permitted beef cuts and offals (see earlier story).
Shipments last month reached almost 4000t – a sharp rise from 2880t in August, and more than double volumes in September last year (1814t).
Shipments for the nine months ended September have reached 44,700t – a big jump from 25,600t for the same time last year, as the Indonesian Government seeks to dampen local beef prices by increasing imported beef supplies.
Another market region to come under considerable competitive pressure from growing Brazilian beef exports is the Middle East, where Australia's beef exports last month reached 2728t, up a little from 2500t the previous month, but only about half the trade (5200t) seen a year ago. Calendar year to date, the figure has reached 24,300t, compared with 41,200t last year, in the face of heavy price competition from Brazilian beef in the largest regional market of Saudi.
Grass and grainfed beef trade to the EU last month reached 1573t, unchanged from the month before, but down about 20pc from September a year ago. Calendar year to date we have shipped 16,800t, about 1000t down on the previous year.