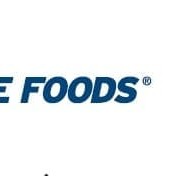 Large-scale further processing company Australian Food Corporation has launched a new division, manufacturing a range of burger patties and meatballs for the broader food service markets within Australia and overseas.
Located near Coominya in the Brisbane Valley, the AFC plant is one of the biggest manufacturers of beef patties in Australia. The company is widely known as a contract manufacturer for dedicated customers like McDonald's, supplying quick service restaurants across Australia and overseas.
AFC, owned by global manufacturing giant, Keystone Foods, a division of Brazil's Marfrig, has now launched its international brand, Seara Foodservices, into the Australian market. The business will offer a range of burger patties and meatballs, including conventional as well as verified Wagyu and Angus variants, to the broader food service end-user market.
The manufacturing plant sources raw material out of a network of approved export processors in Queensland and northern NSW. The Angus and Wagyu raw material comes through assured supply channels, AQIS approved.
"Since its establishment in 1997, AFC has built a strong reputation as a contract manufacturer supplying beef products to high standards," a company spokesperson said.
"Through on-going investment in manufacturing technology, processes and staff, we have developed a thriving business in both domestic and key export markets," they said.
The new range of premium beef burger patties and meatballs includes both par-cooked and raw individually quick-frozen lines, designed to deliver a superior cooked result with minimal shrinkage, while delivering exceptional taste, texture and appearance.
As part of its supply commitment to global burger restaurant customers, AFC is extensively accredited in key areas including quality, food and employee safety, environmental management, export and organic manufacture.
The company plans to market its Seara Foodservice products into export, as well as domestically.
Prior to Seara's launch in Australia, AFC's activities outside of contract supply to its dedicated customers was limited to smaller-scale contract manufacture for a few wholesalers and boutique burger restaurant businesses.
AFC is working with wholesalers up and down the eastern seaboard to distribute the Seara products, including Bidvest, PFD and QFFS.
Depending on the spec, the products will be bulk-packed in varying sized packs, mostly 7.5kg to 8kg in weight, suitable for food service use across pubs, clubs, cafes and institutional/catering applications. Burger patties, both par-cooked and raw, come in a variety of weight categories, ranging from 100 and 120 grams to 135g and 190g, for different end-user requirements.
Going forward, the new Seara food service business should provide expansion in throughput for the AFC factory, the company spokesperson said.
Response to the Seara Foodservice products from the market after the first week's trading was "very encouraging," they said.
Last year, Keystone Foods announced that it had entered into a joint venture with China's COFCO to explore the development of cold chain facilities across China, including six distribution centres, transportation fleets and information-support technological platforms in strategic cities.
Brazilian food manufacturer and beef processor Marfrig bought the Keystone global business in 2010 for US$1.26 billion.