THE Australian Competition and Consumer Commission's investigation into the labelling of Wagyu beef produced and marketed in Australia has been dropped.
The competition watchdog has conducted a thorough investigation into Wagyu labelling on several grounds under Australian Consumer Law, including:
Misleading or deceptive conduct

false or misleading representations that goods are of a particular standard, quality, value, grade or composition

conduct that is liable to mislead the public as to the nature, the manufacturing process, the characteristics, the suitability for their purpose or the quantity of any goods.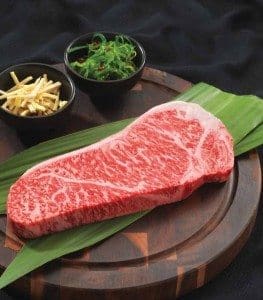 In a statement, the ACCC said it had carefully considered the information obtained during its investigation and at this stage the information did not indicate clearly that a contravention of these sections of the Australian Consumer Law had taken place. As a result, the ACCC would not pursue the matter any further at this time, it said.
The Australian Wagyu Association assisted with the investigation, saying it welcomed the announcement and continued to support the truth in labelling principals so fundamental to Australian consumer law.
"As the peak body for the Wagyu industry in Australia, AWA is an advocate for truth in labelling," president Peter Gilmour said.
The AWA has developed Trade Descriptions to assist AWA members on how best to describe Wagyu and crossbred Wagyu cattle that contribute to breeding and Wagyu beef brands. The Trade Descriptions are based around the breed content of the live animal.
These Trade Descriptions are also endorsed by the peak body for national industry standards in meat production and processing, AusMeat, under its raising claims protocol.
In further comments, the ACCC said:
… there is currently a Senate Rural and Regional Affairs and Transport References Committee inquiry into the effect of market consolidation on the red meat processing sector (the Inquiry).
Some submissions to the Inquiry have raised concerns about the potential for the language and labelling used in the promotion of meat quality/grades to mislead or deceive consumers. In particular, submissions have expressed the need for a language review, and the need for heightened consumer awareness of the MSA grading system with regard to intramuscular fat, marbling, meat colour and tenderness.
As these issues are relevant to the concerns raised with the ACCC concerning Wagyu labelling, the ACCC has taken the opportunity to bring these concerns to the committee's attention. We consider the Inquiry to be the most appropriate forum to consider this matter.
"The AWA will continue to communicate with our members regarding the Senate Inquiry and how we may support appropriate labelling to be used in the promotion of meat quality and grades," Mr Gilmour said.
"We encourage all live cattle sectors of the Wagyu value chain to use the Wagyu Trade Descriptors to ensure integrity in this premium market," he said.
Source: AWA