IT'S been a particularly quiet start to the year for Australia's export grinding beef sales, with low January beef kills being balanced by continued subdued demand out of the US and other key export markets.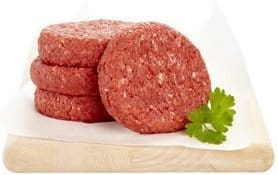 Traders contacted by Beef Central said there was very little grinding beef business being written into the US this week, quoting early prices for limited Australian 90 CL grinding beef at around US224c/lb (217c/lb CIF), or the equivalent of A585c/kg FOB – meaning little has changed since late last year.
That's despite a recent spike in the value of the US currency, which sees the A$ sitting today above US77c, and above US78c a week or so ago.
In comparison, fresh lean trim on the domestic Australian market is trading closer to A700c/kg this week.
Domestic wholesale demand during January has been described as 'sound', without being 'vibrant', with the slow start to the slaughter year adding some impetus for users to gather some meat around them.
US domestic beef prices have risen a little during January, starting to moderate some of the big price differential that has emerged between domestic and imported beef supplies. Some reports suggest the US dairy cow cull has not been as aggressive as earlier thought, shrinking the price gap a little between domestic and imported offers.
Having said that, there are clear reasons why certain US grinders like to use imported frozen beef in their blends, particularly to manage heat build-up during the grinding and pattie forming process. In fact some domestic US players specialise in boxing and freezing bulk domestic trim supplies, to cater for those markets. That comes at a cost of around US10c/lb.
Influenced in part by rain, and in part by retention for herd rebuilding, beef production is off to a particularly slow start across eastern Australia this year. Last week's eastern states slaughter of just 67,500 head (week ended January 11) was 43pc down on the same week a year earlier, and in fact was the lowest first full-week kill for a calendar year seen since 2011.
Among manufacturing beef export competitors, New Zealand's seasonal dairy bull slaughter is now starting to trail-off, while dairy cow slaughter is starting to rise, providing alternatives to Australian grinding beef.
Large US food service customers that are traditional large customers for Australian lean grinding beef in frozen form continue to broaden their imported beef supply options, with large second-tier US burger chains like Jack-in –the-Box now starting to look at South American supply.
This follows a distinct rise in penetration of the US market by South American beef suppliers throughout 2020, coinciding with declining production and high livestock prices in Australia.
To Australia's advantage, however, cattle prices in some South American countries have been rising, starting to peg back some of the big price gap that has emerged between Australia and other competitors in 2020.
US domestic slaughter remains reasonably solid at around the 650,000 head mark, more or less in balance with US food service and retail demand, reports this week suggest.
All this means the price spread between domestic US and imported lean grinding beef now sits at around US12-13c/lb, having declined from around 20c/lb in periods late last year.
COVID impact lingers, despite vaccine optimism
Export meat traders told Beef Central this morning that COVID's impact on export beef demand had changed very little so far this year, and in some countries like the US and parts of Europe where rates of infection and lockdowns are becoming more severe, even greater market impact may be seen in months to come.
While the recent news about the launch of vaccination programs had had a pronounced impact on stock markets around the world, little was likely to change for meat trade until at least well into the second half of the year, one contact suggested.
"There's still just too much uncertainty surrounding the COVID issues to sense there is any real recovery in travel, beef demand or confidence ahead, for at least the next six months," one trade source said.
In its weekly US imported beef market report issued on Friday, Steiner Consulting said in the near term, product availability and offerings, exchange rates and buyer positions appeared to be the main factors impacting the imported beef market in the US.
"Looking forward, however, buyers are now much more aware of building inflationary pressures in the market and potential upside price risk for the spring and summer," Steiner's report said.
"Fed cattle prices in the US have been trending higher, with late spring and summer futures prices up 7pc compared to where they were three months ago. Feed prices have increased significantly in the last six months and this will start to slowly seep into meat prices."
"In the near term this will tend to bolster supplies, but it is eventually inflationary for beef prices in the second half of 2021 and in 2022."
Steiner anticipates that Australia's total exports to the US for all the month of January to reach 12,000 to 13,000t, down 24pc compared to January last year.
"Feeder cattle prices in Australia are currently near all-time record levels at A800c/kg, 70pc higher than a year ago," Steiner noted.