DROUGHT-forced cattle turnoff, coupled with sustained strong international demand has driven Australia's 2018 beef exports sharply higher, reaching 1.125 million tonnes for the year ended December 31.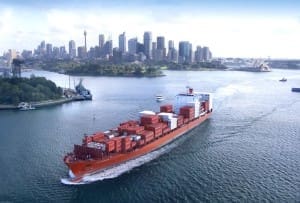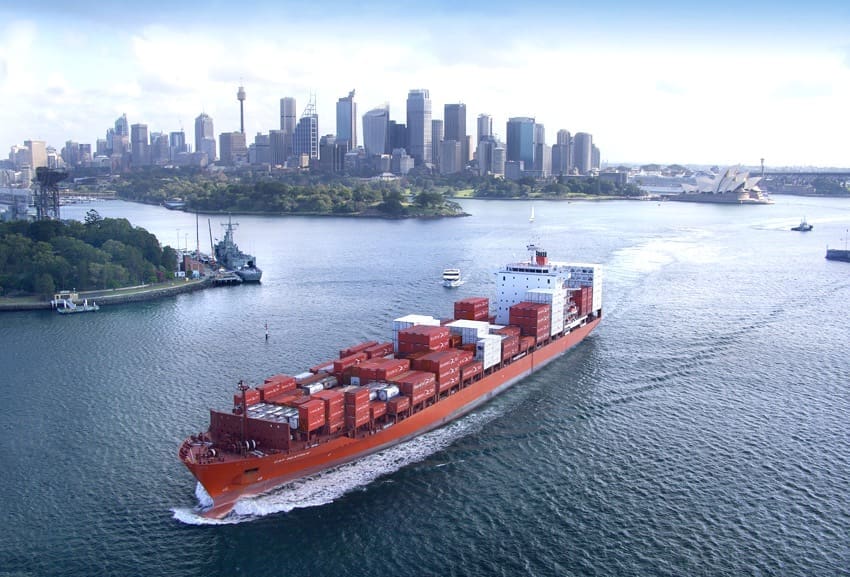 Volume was up more than 110,000 tonnes or almost 11pc on the year before, due to sustained high levels of slaughter as the drought encroached across large parts of eastern Australia.
China was Australia's stand-out growth market for beef exports last year, lifting a spectacular 48 percent in volume on the previous year to a new record of 162,000t (full country-by-country trade commentary below).
While considerably higher than the previous year, 2018 beef exports to all destinations were in fact about 20,000t below the five-year average (1.146mt), reflecting the impact of back-to-back record export years during the previous 2014 and 2015 drought cycle.
Here's a quick summary of beef export volumes for the past six years, reflecting dramatic drought liquidation/herd recovery swings:
2018: 1,125,653t
2017: 1,014,911t
2016: 1,018,101t
2015: 1,285077t
2014: 1,287,088t
2013: 1.099,484t
To put the 2018 export year performance in some context, it was only the sixth time in history that Australian calendar year exports have exceeded one million tonnes.
While full-year cattle slaughter numbers are yet to be compiled by ABS, as an illustration, the number of adult cattle processed nationally for the year-to-October lifted 10pc year-on-year, to 6.6 million head. Queensland adult cattle slaughter for the first ten months of the year increased 9pc compared to the same period in 2017, while NSW increased 11pc year-on-year. Adult cattle slaughter was forecast to finish 2018 close to 7.8 million head, up 9pc year-on-year.
The female component of slaughter – 22pc higher year-on-year – has been the driver behind elevated slaughter and export numbers and the herd re-entering a period of contraction during 2018, as producers had little choice but to reduce their breeder herds.
Robust overseas demand and a depreciation of the Australian dollar during 2018 (down about 11pc on this time last year – see separate report) also created favourable export trading conditions during the year.
While Meat & Livestock Australia will update industry with its full 2019 Industry Projections in late January, current forecasts for 2019 beef exports are for a fall to around 1.031 million tonnes next year due to reduced turnoff and calf production, and only slightly better in 2020, before recovering slowly to about 1.2mt in 2022 (seasons permitting).
Full-year trade statistics released today by the Department of Agriculture show how Australia's exports continue to drift out of traditional 'volume/commodity' markets like the US, towards emerging Asian customers like China.
A key feature has been market diversification. Australia's three biggest export beef markets – the US, Japan and Korea – last year accounted for just over 717,000t of Australian beef, or about 63pc of total offshore trade. That figure is down from 68pc of export trade back in 2015. Last year, there were nine export customer countries that took 10,000 tonnes or more of Australian beef for the year, seven of which were in Asia.
Dollar bears some influence
After several years where the Australian currency was uncomfortably high in US$ terms, impacting on export competitiveness, there was some further relief evident in exchange rates last year. The A$ fluctuated between US81c in January to US70c in October.
So where did the 2018 year's export shipments go? Here's a brief market-by-market summary:
Japanese trade expands
Australian beef exports to Japan delivered a solid 8pc gain last year, reaching almost 316,000t, about 24,000t above the previous year.
The increased volume to Japan came despite mounting export competitive pressure from the US, with US shortribs and other in-demand single cuts continuing to flow into the Japanese market in heavier volumes. Higher grainfed production in Australia as a proportion of overall beef production favoured chilled quality markets like Japan.
Tariff levels on chilled and frozen Australian beef exports to Japan continue to gradually decline under the JAEPA trade agreement, with the current level of tariff on Australian exports (due to reduce again in April) at 29.3pc on chilled beef, and 26.9pc on frozen. The US still pays a 38.5pc tariff on its exports to Japan.
US trade continues to contract
Easily the biggest shift in Australia's export beef trade patterns in recent years has been the decline in reliance on the US market.
Total Australian exports to US east coast and west coast ports last year reached 231,187 tonnes, slightly lower than the year before, and a dramatic turnaround from a record volume of close to 416,000t seen back in 2015.
The enormous volumes seen three years ago were fuelled equally by record cow-kill in Australia (aligned well with the dominant frozen grinding beef demand in the US) and a lingering deficit in the US's own beef production, following its own earlier drought event.
Last year, US beef production shifted into overdrive, and is tipped to rise further this year.
South Korea lifts 14.5pc
Trade with South Korea last year reached just over 170,000t, up 14.5pc on the year before, despite strong competitive supply pressure and tariff advantage from US exporters. Declining Korean domestic beef production also helped support Australian trade.
China market surges
China went close to displacing South Korea as Australia's third largest beef export market last year, accounting for a record 162,683t of mostly frozen beef, despite heavy competitive pressure from a growing list of eligible export nations.
Australia's trade increased 47pc over the 110,000t of beef exported to China in the 2017 year, despite the explosion in Brazilian and other South American beef now entering the country. Crackdowns by Chinese authorities on the illegal 'grey trade' via Hong Kong and Vietnam may have helped lift official trade last year.
Elsewhere, politics and trade access – some positive, some negative – exerted influences on Australia's export performance in emerging markets.
Indonesia growth
While Indonesia has been an erratic market for Australia beef over recent years due mostly to politically-driven Indonesian trade restrictions, last year saw the market grow significantly to more than 57,000t after restrictions on some items were lifted. That represented a 14pc rise in volume on the previous year, and close to volumes seen in 2016 when tonnage topped 60,000t. The presence of cheap Indian buffalo meat in the market has put further pressure on Australian muscle-meat beef exports, as well as offal.
EU market down, other markets mixed
Australia's total export beef trade to the European Union last year reached a little over 15,500t, down 12pc or 2200t on the year before.
The Middle East region continued to decline as a destination for Australian beef and veal in 2018, taking 28,695t, down 4.6pc year-on-year. Recent performance is back sharply from the 2015 and 2014 years (53,000t and 60,000t respectively), due in part to sharply-priced competition from Brazil.
Showing solid growth as an emerging export market for Australian beef last year was Canada, which accounted for 22,990t of Australian beef, up 29pc on the previous year, and the largest volume seen since 2015, when it took close to 40,000t.
In other emerging markets, the Philippines took 36,788t of our beef last year, up 11pc on the year before, while Taiwan remained a steady customer at 29,500t. Malaysia also grew a little on earlier volumes, importing 10,840t of Aussie beef during the year.