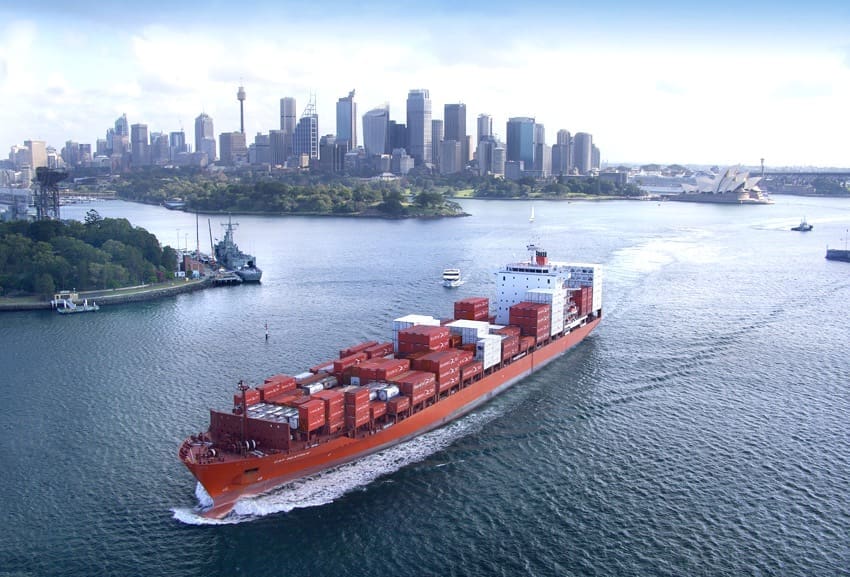 IT SHOULD come as no great surprise, given the intense focus placed on Australia's rate of beef kill during the past two years, but our 2015 calendar year exports went within a whisker of the all-time record volume dispatched just a year earlier.
Statistics released this morning by the Department of Agriculture placed total Australian chilled and frozen beef exports for 2015 at 1.285 million tonnes – less than 2000 tonnes short of the previous record set in 2014.
Exports last year were well and truly on track to set a new volume record, before the industry literally ran out of slaughter cattle in the final quarter, following two years of punishing drought.
For the record, the 2014 record tally of just over 1.287mt was 190,000t or 17 percent higher than the previous record set the year before.
As Beef Central has described countless times over the past year, the dramatic rate of slaughter cattle turnoff has been driven by continental-scale drought across the eastern half of Australia, which started to take hold in some areas late in 2013.
The drought event – classified as the worst in history in large parts of Queensland, the nation's largest beef producing state – led to unprecedented rates of slaughter for much of last year.
Strong international demand for beef during 2015 fortunately cushioned any risk over over-supply, as the extreme drought pressure forced producers to sell-down their breeding herds and surplus stock.
What has set the most recent drought and high turnoff episode apart from earlier examples has been the sheer resilience of cattle and meat prices. In the 1977-78 Beef Slump era, when cattle turnoff went close to that seen in 2013-14, prices collapsed under supply pressure.
The difference today is market diversity, and unprecedented world demand for beef. In 1978, Australia was heavily reliant on just two key export markets – the US, and to a much lesser extent, Japan – for its export beef trade. In contrast in 2015, Australia's three biggest beef export customers, the US, Japan and Korea still took 868,000t of beef and veal, but on top of that there were another eight markets across the world taking between 10,000-148,000t of beef for the year.
Dollar big factor
Further fuelling last year's near-record export volume was the increasingly favourable exchange rate as the year unfolded. The currency started 2015 above US81c, ending the year 10c lower at US71c. Across the full 2015 year, the A$ averaged US75.21c, compared with US90.28c the year before, and almost US97c the year before that. That trend has continued to enhance the attractiveness of Australian beef on the world stage.
While such export volumes always provide a sense of achievement, it is more a sad reflection of the desperately bad times experienced across the nation's beef heartland areas of Queensland, and parts of NSW and Victoria this past year.
So where did last year's near-record export shipments go? Virtually everywhere it seems. Here's a brief market-by-market summary:
US trade hits record, despite quota limitations
Australia exported a record 415,951 tonnes of mostly frozen beef to the United States in 2015, easily surpassing the previous record of 398,000t set back in 2001. In 2001, however, the Aussie dollar was worth just US55c, and export options were far fewer than what they are today.
Despite complications imposed through reaching our export quota in the final quarter of the year, the huge surge in exports last year has now restored the US as easily Australia's largest export market by volume and outright value.
Total trade was up 18,000t on the year before, despite low volumes during the final quarter because of quota restrictions.
December monthly exports to the US reached almost 40,000t, almost 27,000t higher than November's figures, but given the sea transport time involved, the spike was due entirely to the ability to log December export shipments against the new 2016 beef quota year.
Japanese trade steady, Korea rises
Beef exports to Japan eased slightly last year, reaching 285,223 tonnes, about 8000t or 3pc below the previous year.
The past two years remain well short of the previous five-year cycle, when trade to Japan averaged more than 320,000t.
Mounting export competitive pressure from the US was a factor in that trade performance, with US shortribs and other in-demand single cuts continuing to flow into the Japanese market in heavier volumes, despite US currency movements.
Australia's monthly shipments to Japan for December reached 22,000t, 18pc below the same period a peat earlier.
Trade with Korea continues to surge, in the wake of further tariff advantages provided through the KAFTA free trade agreement. Beef exports last year reached almost 167,000 tonnes, almost 16,000t or 10pc higher than the year before. Shipments to Korea last year reached their highest level since 2006, and the second highest on record.
Monthly shipments for December reached just short of 17,000t, about 800t better than the previous year.
Resurgent China trade
Beef exports to China last year surged strongly, reaching 148,222t – just 6000t short of the record trade volume set in 2013.
China has been something of a roller-coaster since it exploded onto the global beef market during 2012-13, with spectacular growth. The awakening of the 'sleeping giant' was the beef export story of the year in 2013, when volumes reached a record 154,800t – up 370pc in volume on trade in 2012.
Volumes for the 2014 year fell 19pc to 124,600t, but a big crackdown by Chinese authorities on the so called 'grey channel' last year pushed a lot more trade back through legitimate channels. Primarily out of Australia.
For the month of December just passed, exports to China reached 13,200t, up about 3000t or 30pc on the same period a year earlier. Almost 22pc of Australia's beef trade into the country in 2015 was made up of either carcase or bone-in beef, reflecting the shortage of domestic cattle to process in Chinese boning rooms.
There was some recovery seen in chilled exports following earlier suspensions, with 7000t of chilled beef and veal representing about 4.7pc of the Chinese total.
EU market steady
Australia's total export trade to the European Union last year reached 23,343t, down about 1000t or 4pc on the year previous. December monthly shipments at 1672t were 4pc below the same month a year earlier. Grainfed trade continued to grow in size, compared with grassfed.
Other markets mixed
The Middle East region continues to perform strongly as a customer for Australian beef, taking 53,355t of Australian beef last year – down 10pc from just short of 60,000t the year before.
December trade remained strong at 4460t, about 10pc better than year-earlier trade.
Canada continued its recent strong growth performance as a market for Australian beef, taking 42,600t for the calendar year, up 30pc from 32,900t the year before. December shipments to Canada reached 2350t, about the same, year-on-year.
Elsewhere, politics and trade access – some positive, others negative – exerted influences on export performance in emerging markets.
Russia and the former CIS states all but disappeared as a significant export destination for Australian beef, accounting for only 81 tonnes of beef in 2015, a decline of 28,000t on the 2013 year, as a result of Vladimir Putin's trade sanctions in connection with Russia's invasion of the Ukraine. At its peak, Russia accounted for Australian exports above 60,000t in 2010 and 2011.
After mounting a strong recovery in 2014 under more liberal Indonesian government trade rules, beef exports to Indonesia fell away sharply in 2015. Total exports last year reached 39,134t, down from 53,140t in 2014, as part of the Indonesian Government's renewed 'self-sufficiency' push in commodities including beef.
The Philippines took just over 25,000t of Australian beef last year, a sharp decline from 34,000t in 2014. Taiwan at 30,448t also declined 16pc on the previous year, while Malaysia also eased a little to 12,344t.
The Central and South American markets, where volumes (mostly picanha/rump caps and other specialised in-demand cuts) took considerably less Australian beef in 2015, accounting for just 2500t. Contrast that with 7500t the previous year, and about 15,000t back on 2012.