BOARDER SPOTLIGHT | Will Bryant, Mitchell, Qld
'My favourite thing about school is definitely the Tech Shed… just working with my hands'
MEET Will Bryant, a SCOTS PGC boarder and boy from the bush who's about to embark on his senior years of schooling.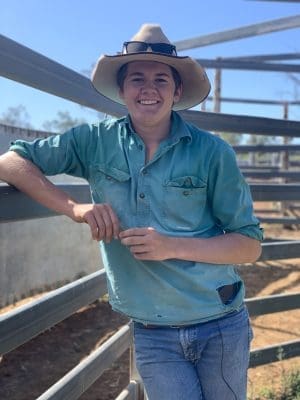 The Bryant family live at their property 'Cytherea' 80km from Mitchell in western Queensland.
Bill and Shelly Bryant have three children – Matilda, Will and Phoebe.
The Bryants said they checked out five different schools when they were initially looking for a boarding school for their children.
SCOTS PGC at Warwick on Queensland's Darling Downs has a distinctive 'country feel' and, for the Bryants, it "felt like home" – because 'home' has an abundance of wide-open spaces.
"I think it was definitely an advantage for SCOTS having the Ag facilities there," Bill said.
"When you drive into the place you can see sheep and cattle in the school's paddock on the side of the road, so it immediately made the kids feel like they were at home.  Obviously coming where we come from, that was a pretty important thing."
The Bryants said it was important to keep their children together in a co-educational setting, but also to be surrounded in a supportive environment which was reflective of their home and the country values they've grown up with.
Will says SCOTS PGC suits his style of learning and supports his objectives of securing trade skills through a school-based apprenticeship, while also allowing him to complete Year 12.
The 'Tech Shed' and agricultural offering was a huge drawcard.
"We've made loads of things in our Industrial Technology Skills class," he said.
"I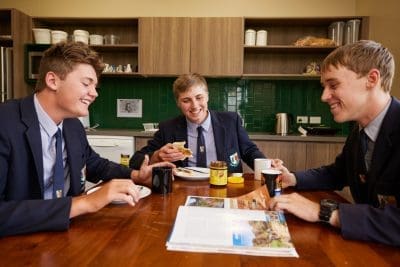 've already made a chair in woodwork and now I am doing a coffee table. We also made a toolbox, fire brazier and fishing rod.  I think Industrial Tech is great because it teaches us life skills and business skills.
"We treat the Tech Shed like a business, so we have to plan and calculate what materials we need to use with the least amount of scrap."
Boarding keeps the Bryant kids busy with an abundance of activities and things to do.  Weekends also provide the opportunity to connect with the day student community.
"A lot of my day student friends live on farms, so I go and ride motorbikes and drive tractors and help their dads.  I couldn't see myself doing that at a city school…" Will says with a smile.
SCOTS PGC College is a co-educational day and boarding school with separate residential facilities for boys and girls.
Will boards at the College with his younger sister, Phoebe.  Matilda graduated this year as the SCOTS PGC Girls' Boarding Captain.
For further information on Scots PGC College click here.