ANIMAL welfare is crucial to the success of the livestock industry, and pain-relief product Tri-Solfen is improving the way producers manage animal husbandry procedures.
Approved for use on beef and dairy cattle, and sheep, Tri-Solfen enables producers to deliver a high level of pain management to livestock undergoing routine surgical procedures, including castrating, disbudding and de-horning calves or tail docking, mulesing and castrating lambs.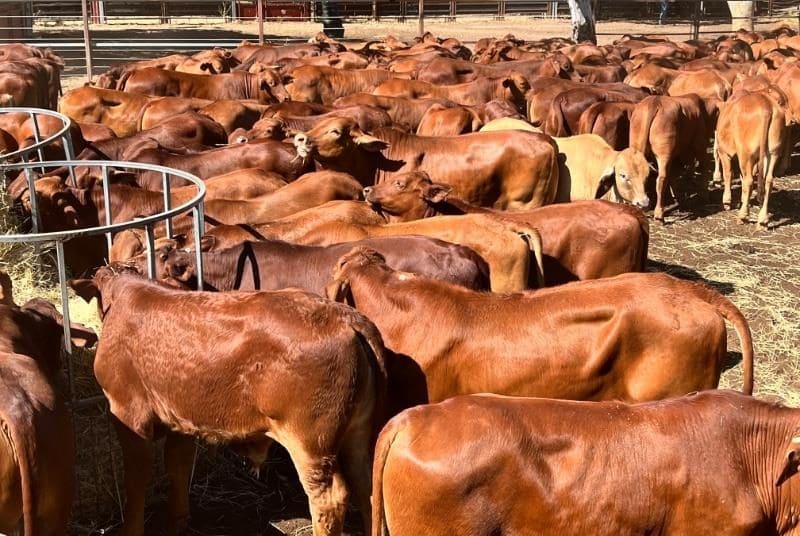 In a statement, Dechra Veterinary Products' David Keevers said Tri-Solfen's ease of administration, and non-prescription, over the counter formulation was changing the way producers manage animal husbandry procedures that are essential for ongoing animal health and welfare.
Producers across the livestock industry who have adopted Tri-Solfen into their livestock management practices are not only operating under better animal welfare standards, but the investment was paying off through either a faster recovery time post procedure or a premium price for ethically produced outputs, he said.
Animal welfare considerations are not only influenced by standards set by the livestock industry, but also the societal expectation that consumers now have on livestock products, Mr Keevers said.
"Consumers have a greater desire for responsibly produced livestock products, and as a result, producers wanting to receive a premium must meet these standards."
Immediate results
After receiving a recommendation from his vet, Queensland cattle producer, Don McConnel tried Tri-Solfen. He saw immediate results from the first application and now has incorporated the use of pain relief into both his castration and de-horning practices.
"It was easy to use, and produced much less bleeding. You can see that the calves are not in pain," Mr McConnell said. He also sees Tri-Solfen playing a key part in responding to the growing market trend towards sustainability and animal welfare.
Recognising that changing people's minds can be the most difficult element of adoption, he is optimistic that the industry will see the obvious benefits of pain relief.
"It's true that animals that are looked after better, do better," he said.
4-in-1 pain relief
Tri-Solfen is the only 4-in-1 pain relief and wound care product on the market that is available over the counter. In the livestock industry, there is a push for higher standards of animal welfare and husbandry, and Tri-Solfen is a way to achieve this.
The implementation of Tri-Solfen into livestock management practices aligns with industry objectives to meet consumer expectations and with producers' goals of providing a high standard of care for their livestock.
"Best practice is essential for the success of our industry," Mr Keevers said. "Tri-Solfen is easy to use and can seamlessly be adopted into these routine surgical procedures, so there isn't any reason why all farmers can't introduce it. It's good for the animals; good for farmers; and it's good for our industry."