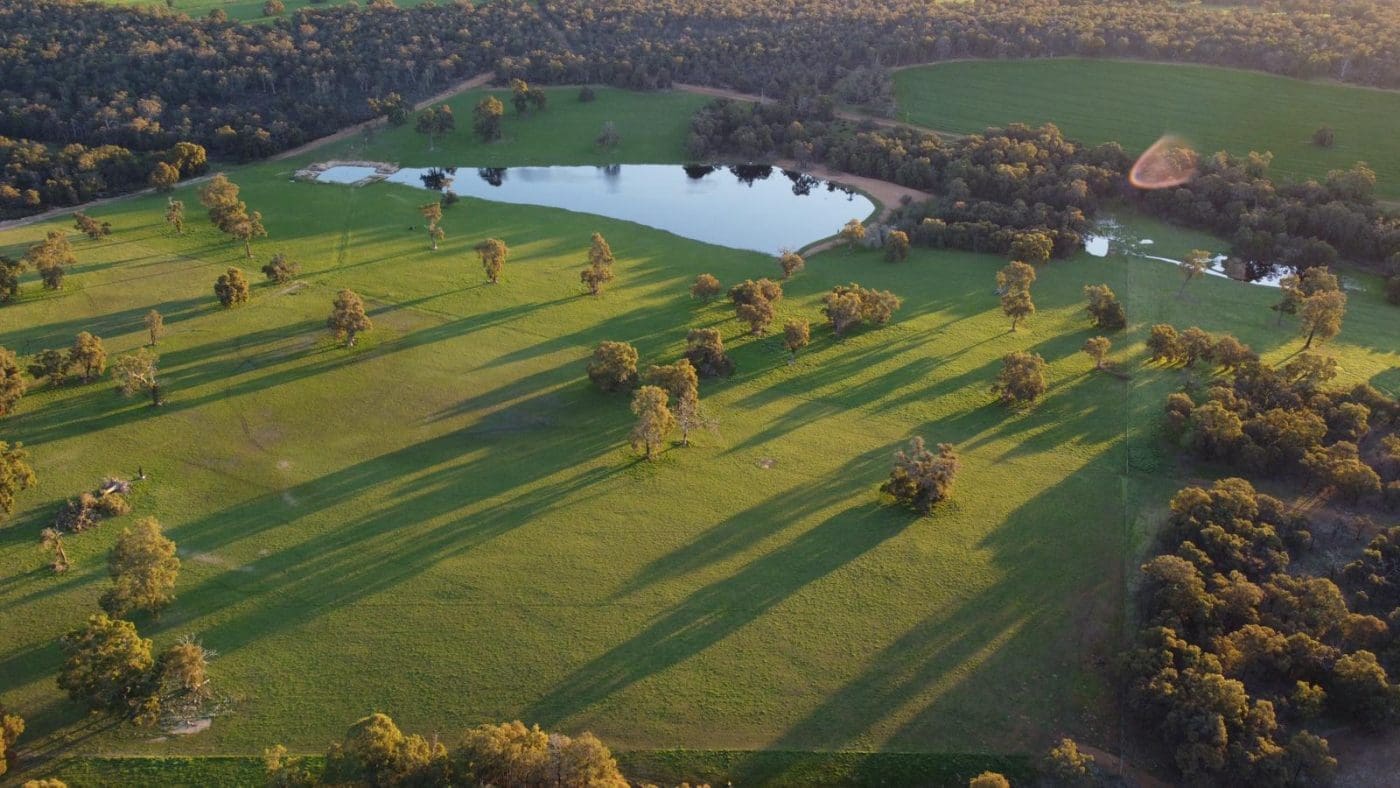 The success of well-managed perennial kikuyu pastures in helping livestock producers to resolve production and environmental problems has led to the growth of a WA-based business as a leading supplier of kikuyu seed and management know-how across Australia.
Tamgaree Kikuyu was founded in 2000 by fine wool producers Morgan and Deborah Sounness on their Gnowellen farm, nestled in the foothills of the Stirling Ranges in Southern WA.
The business has grown to become a major supplier of Whittet Kikuyu seed to customers around Australia.
Before trying Kikuyu pastures, Morgan and D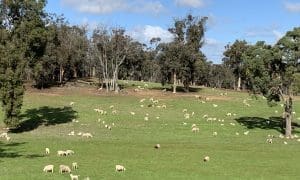 eborah were experiencing a problem with seasonal feed deficiencies, which was resulting in a changing diet for their fine wool flock and leading to staple weakness and discounted wool prices.
They were also experiencing issues with erosion and loss of topsoil and nutrients, due to the lighter soils across more than half of their property.
Morgan began searching for a solution that would benefit the soil by providing year-round ground cover and a consistent feed base for their sheep.
Their search lead them to Kikuyu seed sourced from eastern Australia.
An initial planting in a five hectare ram paddock soon showed the ability of well managed perennial kikuyu pastures to resolve both production and environmental problems.
The result prompted Morgan and Deborah to begin a long journey to develop their own commercial kikuyu harvest business.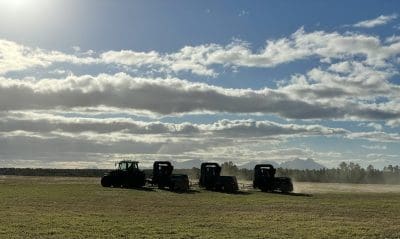 The operation started with a ride-on mower and evolved to proprietary pre-harvest pasture management, followed by a train of uniquely modified Horwood Bagshaw clover harvesters that thresh the kikuyu glumes and capture the kikuyu seed.
In 2021, having spent their life working on the farm, breeding fine wool sheep and developing the kikuyu business, Morgan and Deborah made the decision to retire, selling the farm, livestock and other assets including the kikuyu business.
Steve Meerwald, a former Managing Director of Wellard Rural Exports and more recently with roles in eucalyptus oil and biochar production in the WA wheatbelt, was drawn to the potential of kikuyu in a pasture renovation program being planned on a small sheep breeding property he was involved in just East of Perth.
Planting Tamgaree Whittet Kikuyu in 2020 on part of the 475ha property at The Lakes, convinced Steve of the merits of the prolific perennial grass as it prospered in the gravelly Woottating hills.
The kikuyu pasture thrived on the increasingly regular summer rainfalls that broke the typical 40 degree plus summer weather cycle.
Typically, kikuyu is referenced as needing 900mm plus rainfall to survive. Morgan had developed his extensive operations at Gnowellen on 450mm with typically mild summers.
Planting kikuyu at Woottating with 550 mm rainfall and severe summer heat was planned around the changes in rainfall patterns that were evident through an analysis of annual rainfall from local weather stations dating back to 1888.
There was clear evidence of an overall decline in rainfall of more than 20 percent, however first quarter rainfall had increased by 36 percent, predominantly because of more frequent summer storms.
Safe in the knowledge that the reduced but ample autumn, winter and spring rainfall would carry an annual pasture program, The Lakes perennial pasture base was centred around kikuyu which has thrived over the last two years.
Planting 90 ha in 2020 and a further 95 ha in 2021, the property has transformed with kikuyu forming the base of the spring and summer pastures, supplemented with annual pasture mixes sown directly into the kikuyu to provide for winter and early spring feed.
The clovers also recharge the soil with nitrogen, benefitting the kikuyu as it emerges from its winter dormancy.
The Spring 2021 sowing was into a good moisture profile after an above average winter rainfall, but the season fell away quickly, leaving the emerging seedlings to deal with a very long, hot summer.
With only 9.5 mm in total rainfall from Nov 1 to Feb 14 and many 40 plus degree days in between, the spring sowing was severely tested but survived to thrive when a summer storm dropped 40 mm on 15 February.
Like the 2020 sowing this has now spread to a near carpet cover, poised to flush with growth in the warmer months.
The final stage of this pasture renovation program will be the sowing of a further 90 hectares in Spring 2022.
The success of the kikuyu program at The Lakes led to Steve Meerwald acquiring the business from the Sounness family in October 2021.
Tamgaree Kikuyu's first kikuyu harvest under the new ownership was in summer 2022 with 335 ha of kikuyu pastures on 5 farms being harvested to produce 22,500 kgs of harvest sample before cleaning.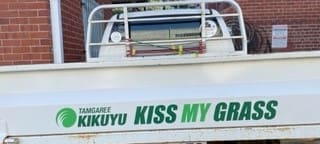 The harvest sample was cleaned at Eastern Districts Seed Cleaning in Kellerberrin, who have developed a small seed shed to process seeds such as Chia that are similar in size to kikuyu.
The pasture paddocks from which the seed is harvested have a strong subterranean clover content which results in the sample content being approximately equal parts clover and kikuyu.
2022 harvest seed now available
Kikuyu from the 2022 harvest is now available with seed graded straight from the gravity tables, having been tested at 87.4 percent purity and 91 percent germination. The balance of the live seed is predominantly sub clover. Tamgaree Kikuyu market seed to meet customer requirements and will blend kikuyu and clover to meet specific customer demand.
In early 2022 Tamgaree Kikuyu installed an optical sorter to further clean the seed to export specification, this service is also available to domestic customers who are looking to source pure kikuyu seed or seed graded to higher purity for their own specific needs.
With changing rainfall patterns and opportunities for perennial pastures in carbon sequestration programs as well as kikuyu's proven production capacity and durability in a range of climates demand for Tamgaree Kikuyu is increasing both in Australia and overseas.
Trials are currently being run on salt affected land to evidence the capacity of kikuyu to be part of solutions for remediation of degraded land while providing an ongoing pasture base.
Spring is the best time to sow kikuyu to achieve the best strike, with seed from 2022 harvest available. Tamgaree Kikuyu is taking orders now to meet the coming seasonal demand. Orders can be placed at hello@tamgaree-kikuyu.com.au or by phoning Steve on 0403 389189. More information at www.tamgaree-kikuyu.com.au