As the region's leading rural, remote and critical communications provider, we at Pivotel are pleased to see that the agritech evolution is gaining momentum, with more primary producers than ever before diving headfirst into technology-led solutions.
As the adoption increases and the market opportunity becomes greater, we are seeing more and more companies develop and market solutions designed to benefit the Australian agriculture sector. Each new product on the market is a win for the farmer. With new innovations come more opportunities to reap the productivity, profitability and sustainability benefits that technology brings.
Even those products that don't necessarily fill an innovation gap for the producer still increase the competition in the market, which lowers the prices and barriers to entry. But not every solution is built the same, meaning its critical to understand what the key terms mean and how the underlying technology works, to ensure users know what they are getting.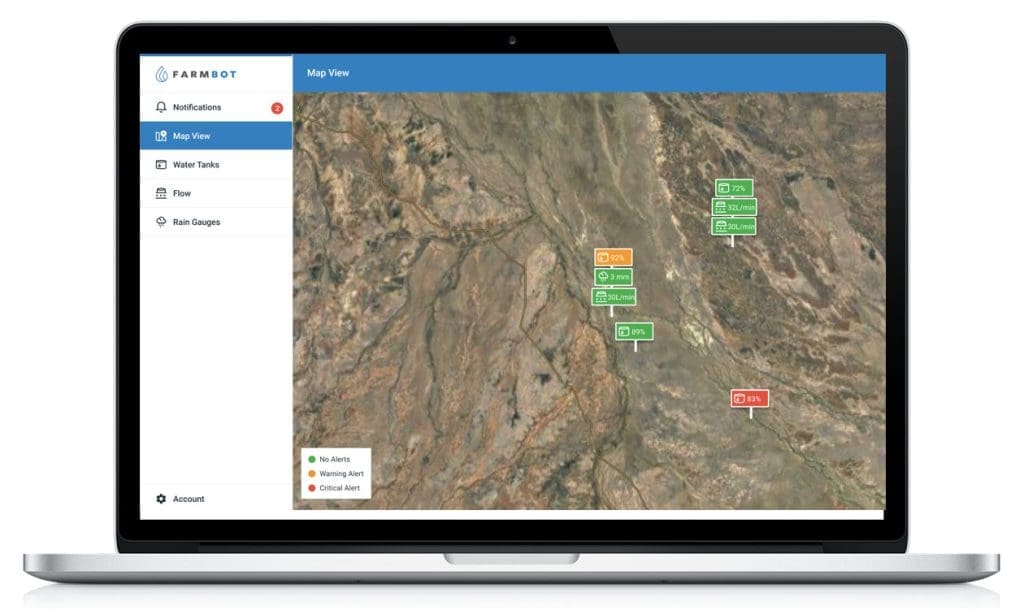 What is 'near real-time' and 'event driven' reporting?
A key phrase people will hear in the remote monitoring space is 'near real-time', which refers to the short latency, or delay in the time it takes for information to travel between a device and the asset it is monitoring.
As true real-time is unachievable without actually being on location, the next best thing is what the industry calls 'near-real time'. Typically, this means that the latency is within a matter of minutes and rarely more than 20 minutes, resulting in the notification of any updates reaching the end user in 20 minutes or less, after the event has occurred.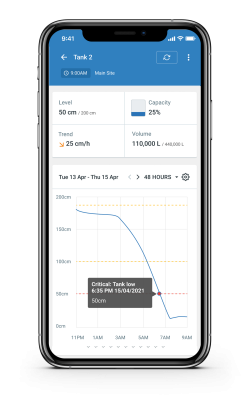 Another related concept is 'event driven reporting', which means an alert will be sent when a defined parameter has been breached. Whether it's a prohibited area of land being entered, an alert about water levels, flow or pressure, or even a message calling for help or assistance from a remotely located worker, good news or bad news, when you have a device with event driven reporting you will be informed of things when they happen.
Very few providers in the market have been able to achieve 'event driven near real-time reporting', which involves the use of near constant high-tech satellite connectivity. For the past seven years, Pivotel wholesale partners and industry leaders, Farmbot, have been delivering near real-time event driven alerts for users of its monitoring solutions across the country.
As a farmer, you'll know that it's key to get alerts as soon as possible, if there are any adverse events affecting your water resources. If a tank has been damaged and is leaking, there's no use finding out 6 hours later, despite some providers defining this as 'real-time' connectivity. Using the renowned Inmarsat satellite network, the Farmbot solution provides users with alerts to your phone and email when water level is low, high or rapidly falling. These alerts come within minutes of the scenario happening, avoiding long delays that can be costly for a business.
While many providers may define their connectivity as 'real-time' or 'near real-time', diving deeper into these applications often reveals many of these updates can experience delays in providing vital information of between 3 and 15 hours, which could expose significant problems in an industry where time is often critical.
Expensive satellite? Not anymore.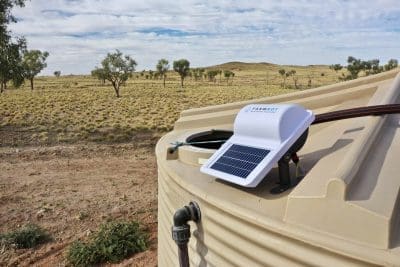 Pivotel has been developing and deploying satellite communication solutions for nearly 20 years. In the agriculture industry, connectivity has always been the biggest hurdle when it comes to agritech development and adoption.
For many farmers, reliable cellular coverage remains a pipedream but thanks to innovations within the technology industry, other connectivity options such as satellite are now accessible and affordable. With the recent development of solutions that are available it has removed the barriers and accelerated the rate of production and adoption of the technology.
Farmbot is a great example of this, as a remote water monitoring company, they can provide farmers with a yearly satellite subscription which equates to roughly $1.25 a day. A small price to pay for true near real-time connectivity with their system reporting each event when it happens.
Producers should be warned that although the costs of satellite connectivity are coming down, not all technology has kept up with the change. If you are purchasing a product that leverages satellite connectivity, ensure you understand all set-up, subscription and per-use costs and make sure there are no asterisks on the fees and charges that could catch you off guard later.
Actionable insights or meaningless data?
Not all data is equal and for those of us without a statistical analysis degree, it's important to understand how new technology investments collect and serve the data they gather.
While some solutions, such as Farmbot have spent considerable time on their platform to provide actionable insights on water, rainfall and other useful metrics, others simply plot data on a graph and leave the interpretation up to the farmer.
On a farm, there are many events that cannot be explained by simply plotting two numbers on a graph over a period of several hours. Whether it is a malfunctioning pump, a burst pipe or a trough running dry, farmers should look for a solution with the smarts to tell the full story.
It's an exciting time for farmers and those of us in the agritech industry, as rapid technology advances make solutions more accessible and allow for the cost-effective adoption of agritech solutions. But make sure you understand what's important to you as a producer and that the technology you are buying fits the bill.

To find out more about Pivotel and how we support and enable agritechs like Farmbot with innovative connectivity solutions, visit www.pivotel.com.au.
To find out more about Farmbot, visit farmbot.com.au and the water level monitor here.