As the demand for easy-to-cook portioned meat products grows, food processors face the challenge of producing more value-added products while addressing labor scarcity and the rising cost of raw materials. To capitalise on consumer trends, a strategic balance between automation and flexibility is needed.
Marel's innovative portioning line, set to be showcased at Foodpro 2023 in July, addresses these exact needs. It offers an interconnected system that greatly increases automation to reduce labor costs, maximise raw material usage and support businesses as they expand into new areas of the value chain.
Connecting three advanced solutions
Marel's full portioning line consists of three cutting-edge modular solutions: the I-Cut 360 portion cutter, the Product To Tray loading system and the WPL9000+ weigh price labeler. Together, they form a fluid line that adeptly manages every stage from portion cutting to packaging and labeling.
I-Cut 360
The portioning process starts with the I-Cut 360, a high-performance anatomic portion cutter that's ideal for retail and foodservice meat processors. Exceptionally versatile by design, it easily handles a variety of boneless meats with no need for crust freezing, achieving cuts as thin as 3 mm. Equipped with advanced software applications, it delivers superior yield and throughput to improve profitability while minimising waste.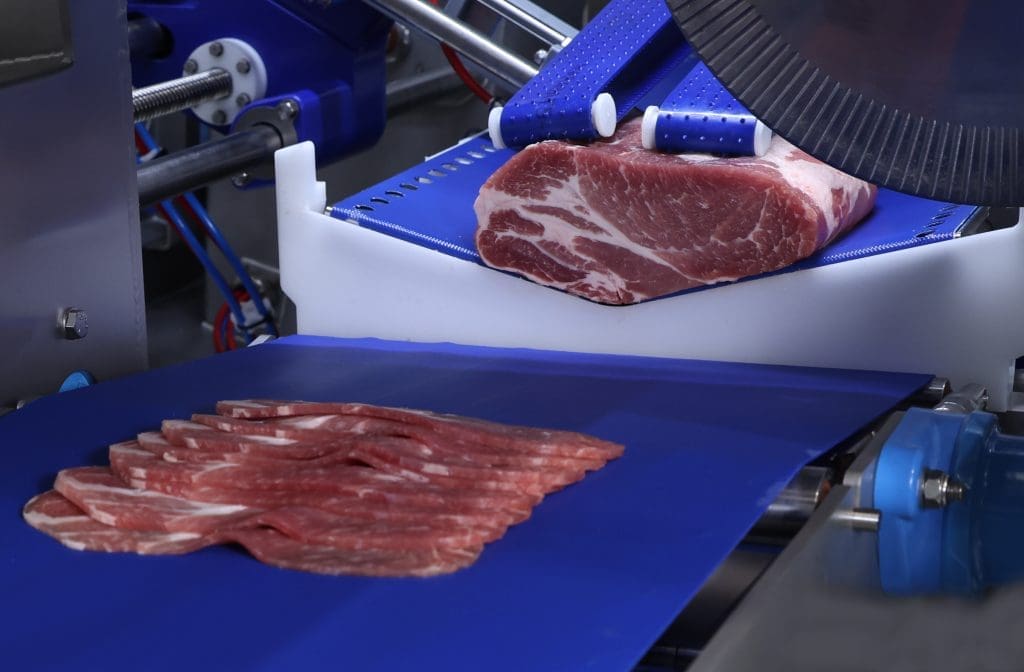 Product To Tray
Next in line is the Product To Tray (PTT), a loading system that deposits individual and batched products gently into trays. It switches quickly and automatically between various tray sizes, reducing labor dependency and improving product hygiene and shelf life by eliminating manual handling. The PTT also stands out for its smooth and gentle inlay, which is especially beneficial for sensitive products.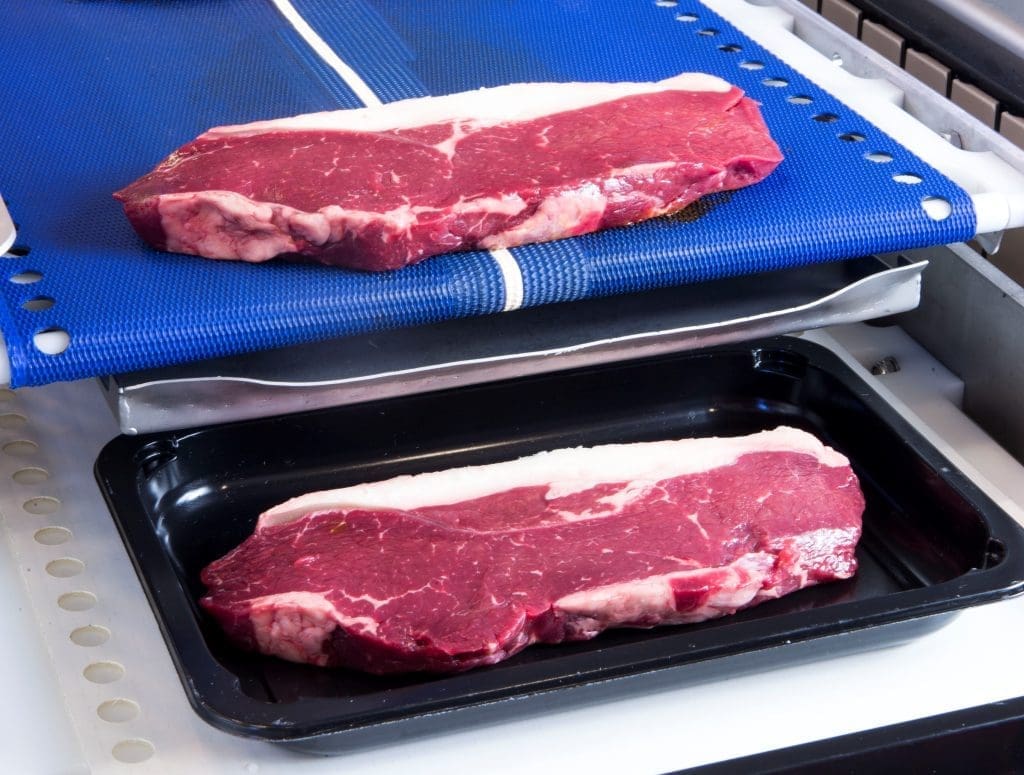 WPL9000+
Completing the line is the WPL9000+, a high-speed automatic weigh price labeler that can handle up to 160 packs per minute. It applies printed, self-adhesive labels to any product surface and offers a wide range of options, including multiple 1D/2D barcode formats, weighing data, clock-linked dates and product information in multiple languages. With its small footprint and quality construction, it ensures superb performance with a low cost of ownership.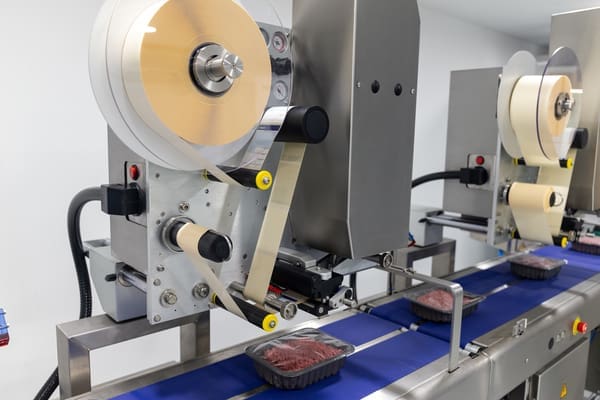 See the full line in action at Foodpro 2023
Don't miss the chance to experience our portion cutting line and other Marel solutions in person at Foodpro 2023 from 23 to 26 July. We invite you to visit us at booth S29at the Melbourne Convention and Exhibition Centre, where our representatives will be ready to answer questions and discuss how Marel can meet your unique business needs. We look forward to seeing you there!
For more information click here.