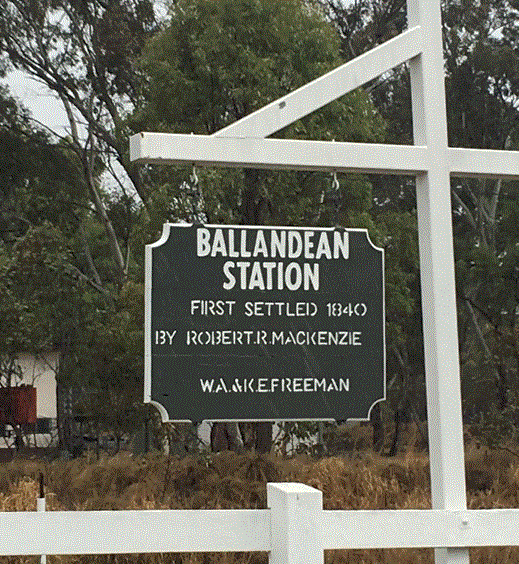 Nestled in the heart of Queensland's Granite Belt, Ballandean Station is a living testament to Australia's rich agricultural history. Owned by the Freeman family since 1979, this iconic property's heritage dates back to the early days of colonisation. Situated on the eastern edge of Sundown National Park, Ballandean Station not only preserves its historical charm but also thrives as a modern mixed farming and grazing enterprise. This success owes much to the synergy of expert pasture improvement, livestock management and Agricon Products' nutrition and supplementation program.
Heritage in the Making
Founded in the mid-19th century, Ballandean Station has transformed from a modest grazing property into a diverse expanse of prime grazing land. To adapt to contemporary agricultural practices, Ballandean Station has embraced innovation. Central to this transformation is Agricon Products' Livestock Nutrition formulations, strategically paired with pasture improvement programs.
The journey began after purchase when Warrick Freeman initiated pasture improvement practices learned in the Victorian highlands, applying superphosphate, copper, and trace elements to address deficiencies across the property. Early stages of pasture improvement included aerial seeding of clover and grasses with granulated single super.
Overcoming Drought and Focusing on Sustainability
The challenging droughts of 2019 and 2020 prompted Ballandean Station to shift its focus from pasture improvement to water security and infrastructure. Wayne Wayte, Ballandean Station manager, led this effort by sinking bores, rejuvenating existing dams, and exploring ways to utilise the large body of dry grass that was valuable livestock feed. Wayne recognised Agricon's pasture supplements as the ideal solution to support the cattle during the drought. Collaborating closely with Agricon, he developed a feeding regimen that helped Ballandean Station sustain its breeding stock through the extended dry period.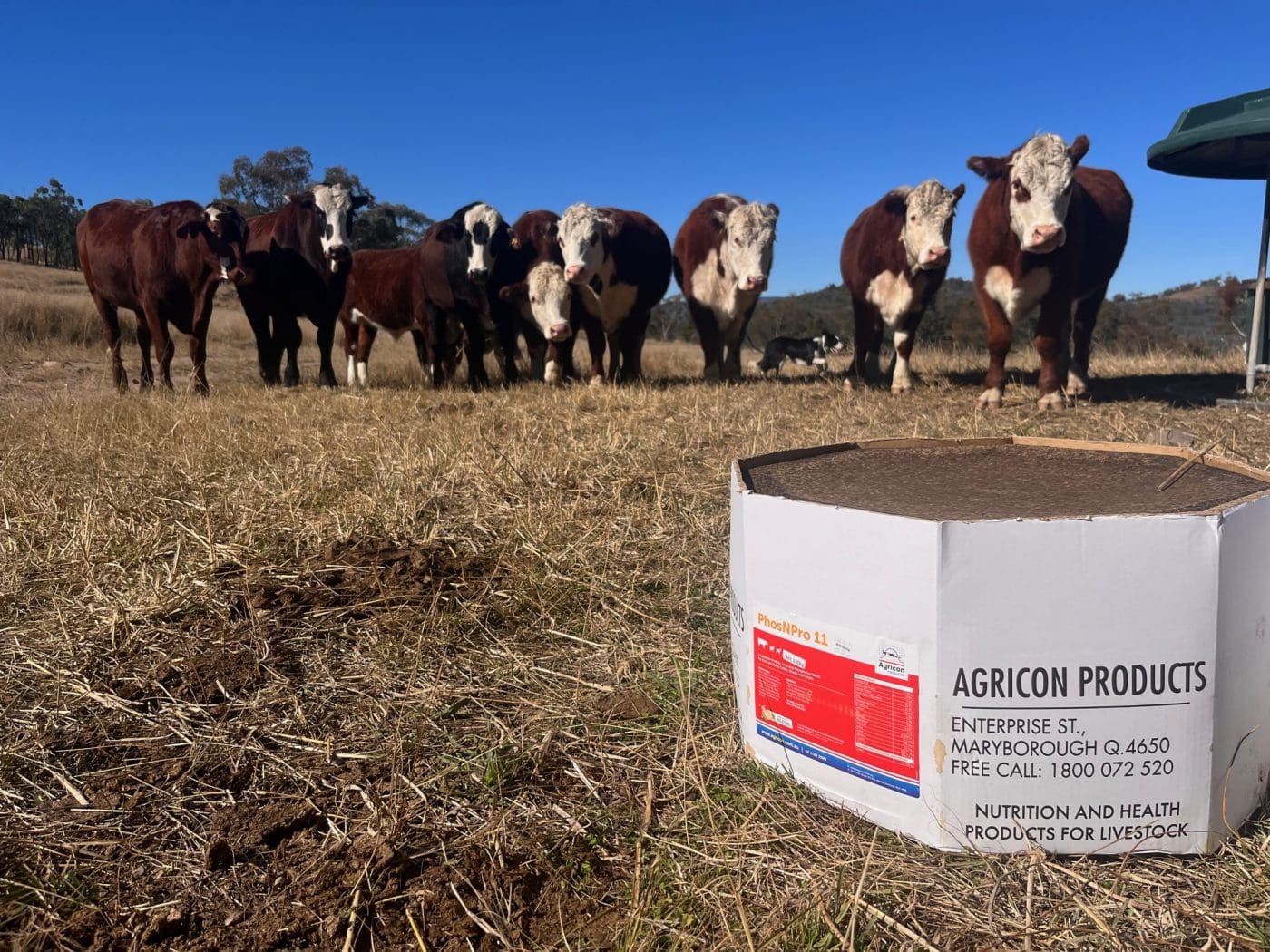 Continued Growth and Innovation
When the drought finally broke, Ballandean Station expanded its livestock mix by introducing Dorper ewes and Maremma guardian dogs to select paddocks. Under favourable conditions, soil testing, and careful monitoring, Wayne saw the potential for a new pasture improvement program. Developed in consultation with Wilshire & Co Senior Agronomist Simon Piccini, this strategic plan yielded exceptional results. As part of the livestock diversification and improvement strategy, Ballandean Station erected exclusion fencing in areas suitable for Dorper sheep grazing, and Wayne acquired and trained Maremma dogs to protect the flock. "The Maremma's enable me to make productive use of previously uninhabitable areas adjacent to Sundown National Park, where wild dogs constantly pose a threat. Only because of the incredibly diligent guardianship of
my 11 Maremma dogs, losses of livestock in these paddocks have now become a thing of the past." Ballandean Station Manager, Wayne Wayte said.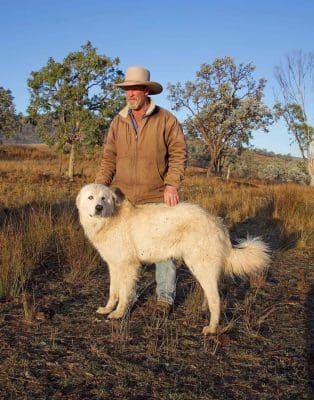 A Family Legacy Continues
In April 2022, Ballandean Station suffered a significant loss with the sad passing of Warrick Freeman. Today, Wayne Wayte continues to manage the entire operation for the Freeman family, including the Agricon supplementation program and pasture improvement program. Growing up in the Nowendoc region of NSW, Wayne could see similarities of land type with Ballandean Station, and the results identified as being achievable were backed by Warwick with an investment in Wilshire & Co's agronomic advice and Wayne's staged pasture development strategy.
The Agricon Difference
Agricon Products has garnered a strong reputation in livestock nutrition, driven by its commitment to industry-leading manufacturing standards and innovative research and development. When Ballandean Station sought to enhance livestock health and productivity, they turned to Agricon for tailored solutions. The chosen supplement, Phos N Pro 11%, was strategically placed in paddocks for cows' free access. As drought conditions persisted, Phos N Pro 15% and 20%, with higher urea content, were introduced. Today, Ballandean Station's breeders consume Phos N Pro 11% year-round, showcasing its effectiveness even when green feed is available. This uniquely formulated supplement played a pivotal role in maintaining breeders' health during prolonged dry periods and favourable times alike. Agricon's Newe Tra Lamb molasses based block with corn was also fed year round to the Dorper ewes and had significant positive impacts on lambing with its high energy and protein content to support pre lambing health and lactation.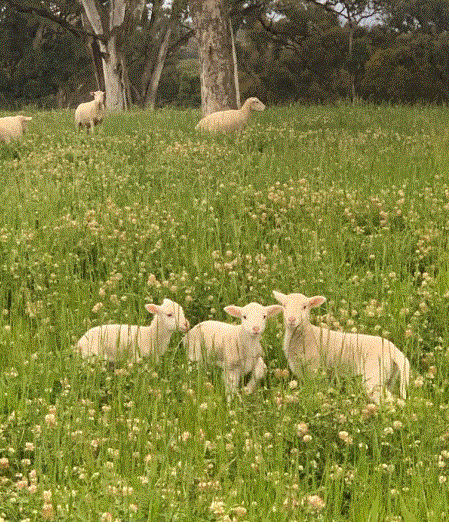 Optimising Nutrition for Growth
Ballandean Station addressed soil deficiencies identified through the continued practice of routine soil testing conducted by Wilshire & Co. Results were carefully analysed and in consultation with Agricon's nutritionists, they introduced the Agricon Products Prosup range for dry livestock and began weaners on a 5% urea formulation, later increasing to 10%. This program, coupled with the use of covered feeders to protect the supplement mix, resulted in impressive weight gains of 0.7kg per head per day. Feeder steers thrived, gaining 0.7kg per head per day, even when grazing on lovegrass during the winter season. This allowed them to reach market weight between 18 months and 2 years, typically around 500kg.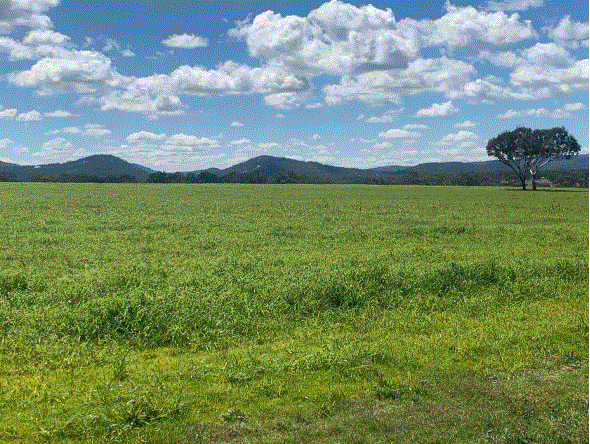 Commitment to Long-term Sustainability
Ballandean Station's journey with Agricon Products exemplifies how innovation and cooperation can drive the advancement of sustainable farming and livestock production systems. Through the utilisation of Agricon Products cutting edge nutritional supplement solutions and adopting sustainable practices, this historic Queensland property has been able to expand its valuable grazing areas while safeguarding its prosperous and sustainable future for many generations to come.
Todd Wilshire, Managing Director of Agricon Products said "The partnership between Ballandean Station and Agricon Products demonstrates how innovation and cooperation can drive the advancement of sustainable farming and improve livestock production systems. Furthermore, it serves as a firsthand testament to the advantages and enhanced profitability that livestock supplementation with Agricon Products can bring, especially in the face of challenging seasons and diverse landscapes."
Through the utilisation of Agricon Products' market leading nutritional solutions and the adoption of sustainable farming practices, this historic Queensland property has not only expanded its valuable grazing resources but has also ensured a thriving and sustainable future for generations to follow.
Introducing Agricon Products' Revolutionary Salt Block for Livestock
In the ever-evolving landscape of livestock management and nutrition, Agricon Products stands at the forefront of innovation with the development of the new Lifesaver for Livestock salt block range. Crafted with precision using our Australian first state of the art hydraulic press technology, we understand the importance of providing essential nutrients for valuable livestock across the country and setting new industry standards for quality, effectiveness and delivering game changing advancements in supplementation and nutrition. More information will be available in the coming months for this unique new range of salt based blocks, and the Agricon Products team are excited to set new industry standards for quality, convenience and effectiveness with the upcoming launch of the Lifesaver for Livestock. For further information, please contact Agricon
Products National Sales Manager, Shaun Taylor shaun.taylor@agricon.com.au and visit the website www.agricon.com.au .