IN the oft-quoted, much-loved John O'Brien poem parodying pessimism in the Australian bush, the canny Scot, Hanrahan, repeatedly says, "We'll all be rooned, before the year is out."
Despite the current forces at work on Australian commodity prices, seasonal conditions and the cost of funds, there was none of that sentiment evident during property agency LAWD's Brisbane show knees-up last week.
"There's a lot of nay-sayers on property out there at the moment, in terms of interest rates, weather and cattle prices," LAWD director Danny Thomas told the gathered audience.
"We'll all be 'rooned, people are saying – everything's down," Mr Thomas said.
"But its not. In June this year, LAWD sold $300 million worth of assets across seven transactions – all in that institutional band of $30 million plus – any many at record numbers for their district."
"So don't believe all the crap you are hearing about 'the market's turned' or whatever else," he said.
"Are there pockets that have been affected? Absolutely, but things (and people), generally, remain very positive."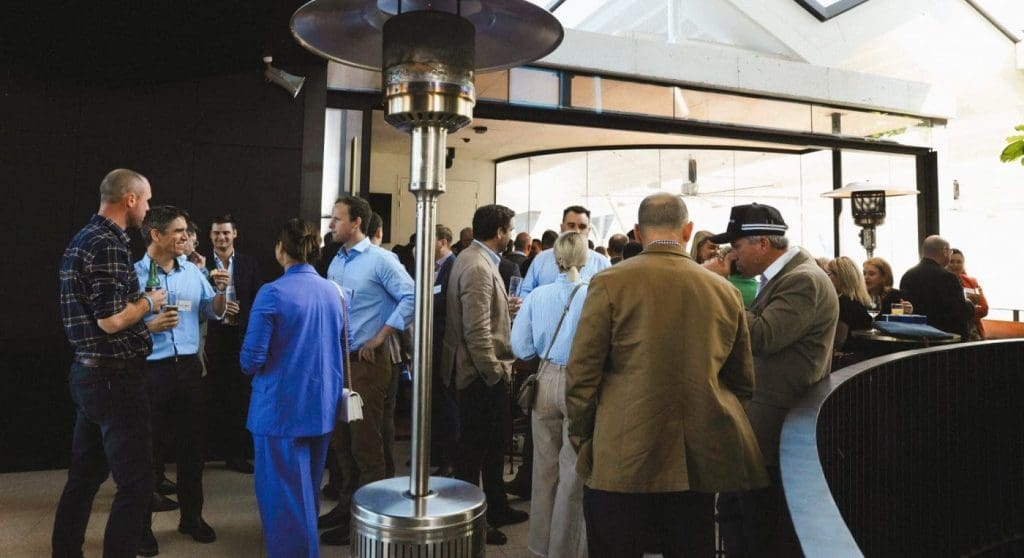 New capital flows
In terms of new capital flows, there was $3 billion to $4 billion worth of fresh capital coming into Australian agriculture now, looking to be inset into scaleable assets, Mr Thomas said.
"There's still a dearth of those really large scale assets $40-$50 million plus available; and there's all this new money chasing nebulous natural capital homes around carbon, biodiversity and nature conservation," he said.
"That market's still relatively immature, but we expect to see some maturity in it over time," he said.
Beef Central asked about the emerging trend where corporates, instead of buying carbon credits to support their business's environmental footprint, buy the land asset generating the credits itself.
"You could think about two ways," Mr Thomas said.
"In one way it can be seen as a 'feel-good' and a fad, and in other ways you could say it's 'emerging.'
"The simple answer is, I don't think we know yet, because the market's still very immature. But the trend you describe is only brand new – only the last three to six months."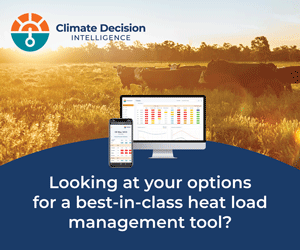 "There's a whole lot of agonising going on in these large companies about how they solve their future liability in this space. I think they are thinking if they can do something 'good' – instead of just going into the commodity market and buying the ACCUs, they can prospectively take a stake and create a good environmental outcome – or something else that contributes to society."
So is this going to be experimental, or a fundamental part of the property market in future, we asked.
"People are putting a toe in the water," Mr Thomas said. "I'm not convinced that its going to be the way forward, but I don't know that it's a big risk to primary producers (in competing for land purchases) just yet."
The provenance and credibility behind the ACCUs might be another factor in corporates' land purchase decisions, over simply going into the market to buy carbon credits.
Agents have to work harder in the sub-$30m bracket
Above $30 million in property value bracket, things were still 'very, very strong', Mr Thomas said.
"Below $30 million, real estate agents once did not have to work very hard, in what was a hot market," he told the Ekka gathering.
"But that has now changed. In a hot market, there were multiple people clambering over every asset that came to market. Everybody wanted it, and that's when you see those massive step-changes in property value."
"But we're now in a market in the sub-$30m bracket that some would say is 'cooling'. I would describe it as 'normalising'," Mr Thomas said.
"It's functioning sensibly. There are often two or three parties that want to buy an asset, and we are not seeing any retreating behaviour. People talk about the Fear of Missing Out, but what I currently see in the sub-$30 million market is a lot of really sensible family operators that are thinking about future-proofing their cattle businesses, and are taking the opportunity while the assets are available."
"They are making logical decisions to buy – very sensible – setting families up for succession and making sure they are building scale into their businesses, building resilience."
"But the real estate agents, in the current market environment, just need to work a little harder to get the deal done. If they are going to sell something and get the maximum price, instead of sitting there and waiting for buyers to come in the door, they have to take the assets to the people."
"Sometimes that might mean offering some terms – a deferral on the settlement, or purchase over time."
Natural capital
With a lot of property talk around natural capital, biodiversity and carbon, LAWD at its Brisbane show event this time last year suggested there were a billion dollars worth of deals in negotiation at the time.
"More than half of those deals have now been done," Mr Thomas said.
"There was certainly a rush around carbon offsets generation, and some very smart money… got parked. But it's still a market that's relatively immature. In the same way that water was commodified back in the 1990s, we're seeing that in carbon now."
"There's obviously a real rush, with 2030 and 2050 being the two big milestone markers. We think the market is playing catch-up, but is still relatively immature.
"But there's a lot of money coming into this space – not just from institutional investors, but some other taking a direct stake."
"Regulation is going to drive some of this."
Asked whether carbon's influence was likely to affect overall values heading into 2024, LAWD head valuer Tim McKinnon told the audience that at the present time, he thought not.
"Currently, a (carbon) buyer only has to pay a dollar more than what competing grazier-bidder is prepared to pay for cattle production, in areas where some of these projects are being done. But as we move closer to the 2030 and 2050 deadlines, I think we probably will see that change," Mr McKinnon said.
Regional market conditions
Providing a quick summary of regional market conditions, Mr McKinnon said Central Queensland remained a 'hot' market, with a number of transactions happening now at record values.
"But going down into southern and western Victoria, the market in places has retracted 10-20pc from levels seen 12 months ago, when it was 'overcooked'," he said.
"Where I see opportunities are in areas like Narrabri, where some irrigation country is now 20pc lower than areas further north like Moree. That's a market I think will probably catch up, becoming more closely aligned to Moree irrigation country values," Mr KcKinnon said.
So are there headwinds or tailwinds ahead for 2024?
"You can say want you like about the Bureau's forecast for El Nino, but the change in commodity prices and the potential to get drier is potentially a headwind – but 'dry' might just be 'normal' Mr Thomas said.
"In terms of cost of funds going forward, I find it difficult to believe that where interest rate sit at the present time, and given how quick they got there, is going to be the new norm. I'm not totally convinced that they're not going to go down, and looking at some of the longer term fixed rates that banks have come out with, the trajectory may be stable, rather than up."
"That's potentially a tailwind. Another tailwind is the US65-70c exchange rate, which is a great big call to action for a whole lot of new money coming into Australia. The passage through FIRB is easier at the present time, through the current government, so I think we will see foreign money accelerating into the Australian property market."