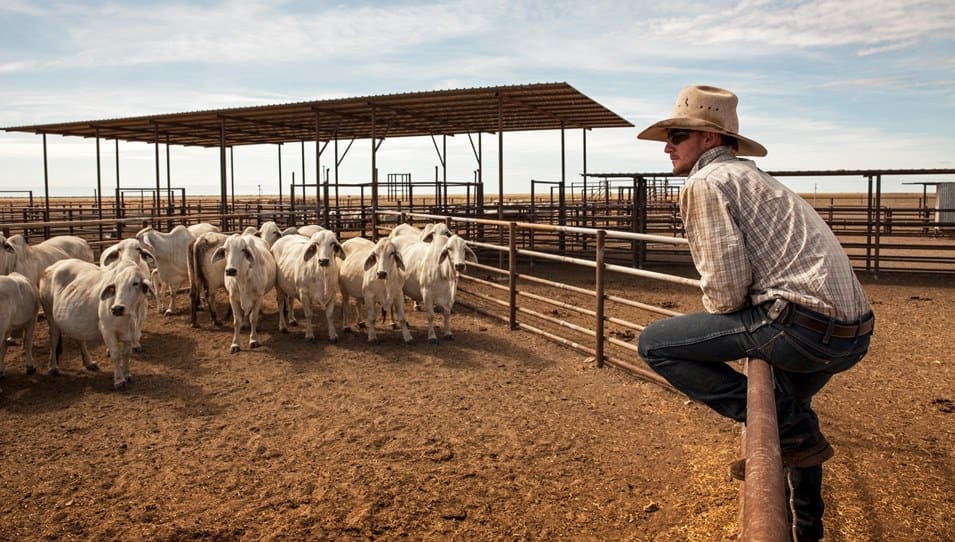 AFTER looking back in March at what $10 million could buy as a grazing investment in each state presently, this week's property review examines what a $20 million budget will buy.
In the Central Queensland region, Ben Forrest from the Resolute Property Group said investors or established producers shopping with that amount of money were looking at "a lot of different postcodes."
"In the past, $20 million was able to buy a much larger property, but there was a limited number of buyers at that level. Today, there are plenty of active family operators and corporates in a price bracket no longer considered 'expensive'," Mr Forrest said.
While some producers are selling to upgrade to a larger holding, most were purchasing additional holdings to add to existing portfolios.
As an example, last month, the 2586ha buffel asset Ranchlands, 15km west of Injune, sold under the hammer to a neighbour for $18 million or $6960/ha bare.
Situated in an elevated and mostly frost-free area east of Mount Hutton, the property is used for backgrounding and finishing cattle and can carry around 1000 backgrounders or adult equivalents or $18,000 a beast area.
Mr Forrest, who handled the sale, described Ranchlands as an 'A grade' holding.
"It is a tick-free, well maintained and easy to manage property. There is very little left to do in terms of capital expenditure and the country is well developed with blade-ploughing across much of it."
Water is supplied by 12 dams and a share bore with 50mm poly supplying multiple troughs.
Last week, breeding, finishing and backgrounding country in Central Queensland's sought after Arcadia Valley region sold for more than $22 million.
The sale of The Rimrock, 37km east of Rolleston and 175km south of Emerald, ended more than 70 years of ownership by the Clark family.
The 10,010ha holding included productive flats, native and buffel country, forest areas and soft clay, chocolate brigalow, belah and bottle tree scrub soils running 2000 head of mixed cattle. The asset included 40ha of cultivation.
The Rimrock is fenced into 16 main grazing paddocks with a laneway system connecting most to a centrally located main set of yards.
It is watered by 16 strategically located dams, four of which are fenced off and equipped with solar pumps supplying nearby paddocks via troughs and tanks.
Northern NSW
In March, prime Walcha district breeding and backgrounding country on New South Wales' Northern Tablelands sold and exceeded the $20 million price guide.
The 2313ha Gleneagles is located 17km north-east of Walcha, in a 800mm reliable rainfall district renowned as quality breeding and finishing country.
The gently undulating and well-sheltered grazing country is growing well established pastures, suited to both cattle and sheep and estimated to carry around 15,000DSE.
Gleneagles is securely watered by a creek, dams, springs, two equipped bores and an extensive reticulation system.
Fencing is a feature with much of it constructed by the Cook family over the past 12 years. Most paddocks have access to a laneway network enhancing management efficiencies.
Bruce Rutherford from Nutrien Harcourts said few properties offering scale in the region have come to the market, particularly country with the capacity to increase livestock numbers.
Central NSW
Late last year, one of the largest parcels of grazing land in the heart of New South Wales' Central Tablelands sold under the hammer for $20.5 million or $14,700/ha bare.
The 1394ha Glendower is located close to Millthorpe on the Mitchell Highway, 30km from Orange and 25km from Bathurst.
The well managed property was offloaded by Perth-based Regis Resources less than 12 months after paying $22.5m for the property for a possible powerline easement.
At the time of sale, Glendower was running a self-replacing sheep flock and cattle herd on improved pastures and fodder crops. It was offered with a 30,000DSE carrying capacity or 8.64DSE/per hectare.
The property is subdivided into 68 paddocks, with 7.5km of laneways, with over 10,000 trees planted as stock shelter belts.
The infrastructure is described as excellent and includes a four-stand woolshed, three sets of sheep yards and central cattle yards. There are several machinery sheds with additional fodder storage capacity in silos, haysheds and silage pits.
Glendower fronts two creeks and has 32 dams, 40 water troughs and two bores. It also offered a land banking opportunity with zoning for 100ha lots.
Victoria
The premier Victorian Western District holding Nerrinyerie is under contract for around the anticipated $20 million price guide.
The 1665ha of prime grazing land, offered by the Edgar family after 146 years of ownership, is situated in the tightly-held and sought-after area of Harrow.
Sold bare of livestock, Nerrinyerie was described as an impressive, well-managed and well-presented property, capable of running 8500 ewes with scope to raise numbers.
The Edgar family has undertaken extensive pasture renovation growing established stands of phalaris, rye, clovers, cocksfoot and lucerne.
Offering a good balance of soils, ranging from medium loams grading to heavy clay-based loams with portions of true terra rossa, the property offers areas of gentle undulation that are well drained.
Nerrinyerie has reliable underground water, dams, two bores and a series of solar pumps that reticulate to troughs.
A five-stand raised board woolshed with undercover yards was recently constructed and the containment feeding and backgrounding yards have a capacity for around 6000 lambs.
South Australia
Two adjoining grazing properties spanning 2500ha in South Australia's south-east achieved more than $20 million late last year.
The 1292ha Punari and 1196ha Oakbank are situated in the tightly held area of Taratap, around 33km north of Kingston.
Grant Schubert from Elders was unable to disclose the price, however it is understood they sold for around $10,000/ha.
The 2488ha aggregation is suited to cattle and sheep production and capable of running around 6000 ewes and lambs, plus 400 head of cattle.
The vendors had also been cutting hay annually from ryegrass and clover mixes.
The productive heavy grey loams over clay flats on the two properties are known for their ability to grow an abundance of feed during the spring and early summer months.
The high ground country provides shelter and warmth allowing livestock to mother up during the winter months.
Lack of listings in SA
Meantime, Adelaide-based Phil Schell from CBRE Agribusiness said there was absolutely nothing on the market in South Australia at the present time.
"A standalone property valued at around $20m would be a big deal in South Australia. Portfolios are a different story," he said.
Earlier this year, Paddy Handbury's 2852ha Saltbush Aggregation was split into six parcels and sold to five local farming families for more than $33m.
Mr Schell said $20 million would buy a quality mixed grazing and farming operation in parts of the Yorke Peninsula, lower Eyre Peninsula and in South Australia's mid-north.
"At $10,000/ha to $15,000/ha, $20m would buy between 2000ha to 4000ha in a medium (400mm to 500mm) average rainfall area. The more desirable properties are close to services, ports and regional centres," he said.
Tasmania
Michael Warren from Nutriens Harcourts said $20 million opportunities were difficult to find in Tasmania, however it would buy 1600ha to 2000ha of quality grazing country (on a bare basis) capable of running around 1000 head of cattle.
Western Australia
Elders WA rural sales specialist Greg Smith reports no recent pastoral sales in the $20 million price bracket.
"That amount of money in WA's pastoral areas would buy a property well set up for cattle and capable of running between 10,000 to 12,000 head. The size of country would vary depending on carrying capabilities," he said.
"It is important to note that all WA pastoral transactions are conducted on a walk-in walk-out basis, so the value of the cattle, plant and equipment are also incorporated into the sale price," Mr Smith said.