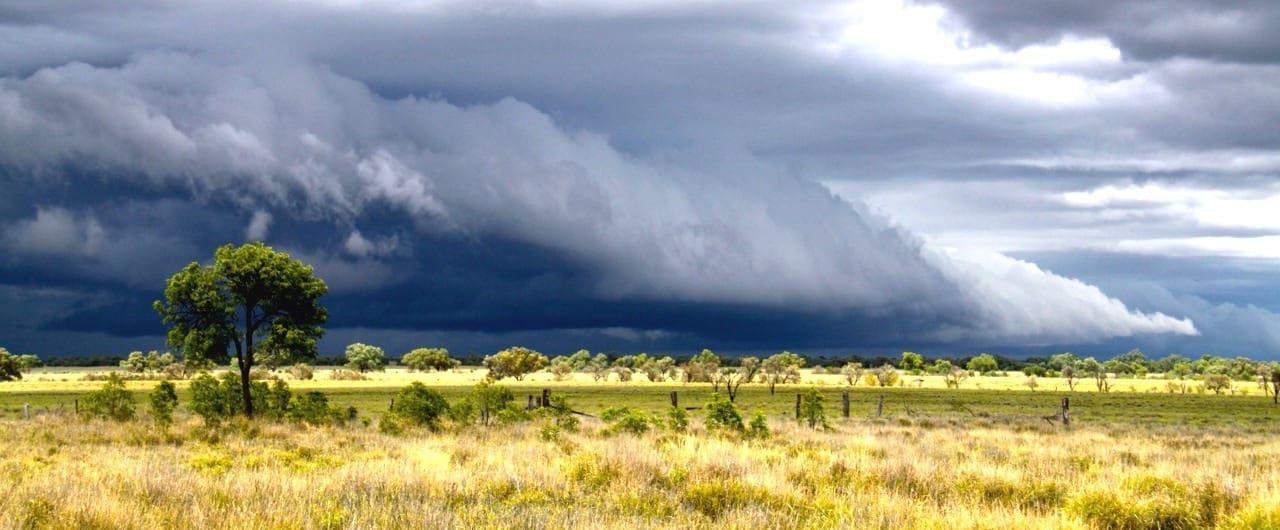 NEW year property listings usually gain momentum sometime in February and March, depending on rain. While some people are waiting to confirm which way the season will go, producers in a mood to sell who had reasonable falls over December and January are already considering whether to go to market.
This week, industry experts explain how the season and cattle prices are likely to impact property sales in 2021.
Queensland
In December last year, Phillip Kelly from Colliers International told Beef Central the next eight to 12 weeks were critical for many producers in southern Queensland, particularly if the La Nina didn't deliver in spades.
While most of southern Queensland did receive reasonable rain in the past month, it has been patchy with some isolated spots completely missing out.
Mr Kelly said the rain has sparked good grass growth on some of the drier properties, triggering an early entry of listings.
"Producers who have been sitting back waiting for that seasonal break are now considering their options, especially given solid demand," he said.
"Even though the season started to dry-off last year, most agents experienced reasonable demand at the end of winter and through spring, giving potential buyers an incentive to consider their options."
Mr Kelly is confident a flush of properties will come onto the market in coming months, mostly driven by a demographic shift.
"It will be motivated by people wishing to exit, especially those who have experienced poor seasons or family operators who don't have a younger generation coming through. While there is no obvious intervention from banks, behind the scenes there may be a few discussions going on about quietly easing people out. Lastly, the rural property market will be driven by values."
However, Mr Kelly warned that people seeking to buy properties and stock them could be dissuaded from participating in the market in the first quarter of the year if cattle prices kept forging ahead as they currently are.
The season has been very patchy in Queensland's central west with some areas receiving 40mm to 75mm of rain over the past six weeks, and already some of that grass has burnt off.
The good falls, around 200mm to 300mm, have fallen from Hughenden to Winton to Aramac and back to Hughenden.
Tom Brodie from Brodie Agencies at Winton said those producers who missed out are desperately seeking agistment country wherever they can find it.
"While it is not readily available in Queensland, I believe there is plenty over the border in New South Wales. Other producers are wanting to secure smaller blocks for grass again – around 8000ha to 12,000ha in the $2.5m to $3.5m price range," he said.
Mr Brodie has no listings at present.
"There hasn't been good general rain and places aren't marketable at the moment. Buyers are reluctant to purchase country at this time of the year if it hasn't rained and there isn't a good body of feed ahead of them."
He said producers will face three options if there is a very good seasonal break over a large area (ie. across the eastern states and the Northern Territory), and paddocks are full of grass.
"They will either buy cattle, sheep and/or goats at extremely dear prices, agist or lease their property out to other producers with livestock or they will decide to offer their property up for sale," he said.
Matt Beard from Nutrien Harcourts Emerald said generally, the season has been good in his region of Queensland.
"Some pockets on the eastern side of the Gregory Highway have only had 70mm since Christmas. However, areas north of Clermont and Alpha and west of Springsure have had upwards of 250mm to 300mm of rain. It has been a much better start compared to this time last year."
Mr Beard said the start of the year was traditionally quiet and while few had engaged in the selling process up to now, high commodity prices and a good season were likely to entice more vendors to sell and more family operators to purchase and expand.
Rockhampton-based Bill Hamilton from Nutrien Harcourts GDL said the market in his area was looking good, with demand outstripping supply.
"The cattle market is strong and there are more buyers than sellers. Unfortunately, the season has been patchy, particularly south of Rockhampton where I have listed three small holdings at Gogango, 65km to the southwest."
New South Wales
Some areas of New South Wales remain dry, but on the whole the central and far west region has experienced a milder summer – a beautiful growing period – with only a few 40 degree days.
David Russell from Landmark Russell Cobar said the rural property market was strong for quality holdings (1000 cow or 10,000 sheep carrying capacity), examples of which are difficult to find.
"Interested parties are chasing improved country around here to run either cattle, or goats and sheep. A large farming aggregation at Mount Hope, 160km south of Cobar, is currently attracting good interest for pasture conversion to lotfeeding."
Mr Russell said New South Wales' western division was price competitive.
"The southern or inside country (Wagga and Dubbo) is becoming expensive and western holdings, at $40/ac to $100/ac, are attractive by comparison. We have been inundated with calls but are short on supply. Properties ranging from $2m to $6m have been selling quickly due to low interest rates, good commodity prices and the better season."
This financial year, Mr Russell has sold around 23 properties so far. He said there was strong interest from South Australia, Victoria and New South Wales' Southern Riverina, with increasing inquiry from Queensland.
Col Medway from LAWD is confident the New South Wales rural property market will continue to roll on from the strong finish of 2020.
"A good spring has seen producers in southern parts sitting pretty with big bodies of dry feed. In northern New South Wales there has been continued rain, so the seasonal conditions are ideal."
Mr Medway ruled out any softness in the market.
"If anything, it may get stronger. Most of our stock is sold and new campaigns are about to commence. Given the strong combination of cattle and sheep prices, I would expect demand for rural properties to remain solid."
Andrew Starr from Ray White Rural Armidale reports the New England region of northern New South Wales is looking a picture after a recent inch and a half of rain.
"While the feed has a lot of bulk to it, the country is well understocked following the drought of 2019. Procuring livestock to eat the grass on offer is difficult."
Reviewing 2020, Mr Starr said there was a much more regulated supply of properties.
"There was a high volume of transactions in 2018 involving corporate funds and that's not sustainable every year. In stark contrast to 2019, producers were happy to harness better commodity prices with the change in the season and made some money back."
Mr Starr said the trend was likely to continue in 2021.
"The calendar year has started positively and if it continues, producers will continue to enjoy the favourable commodity prices and make some money after the hardships of 2019."
He doesn't believe there will be a rush of places coming onto the market this year.
"A consistent flow of properties will continue to come forward at the normal rate of supply due to family situations, succession planning and relocating. Producers won't sell due to financial or drought pressures. It will be on their terms."
Northern Territory
While the Northern Territory has not yet returned to a normal wet season, big falls have been reported in the Victoria River District and the Top End, including Katherine, Daly Waters and the Sturt Plateau.
Darwin-based Andy Gray from Ruralco Property Territory Rural said the Territory couldn't meet demand in 2020, and the situation was likely to continue this year.
"The live export cattle market is unchartered territory which is fantastic for producers. In terms of property, most of the pressure will come from supply. I am still fielding some healthy inquiry from producers looking to get into livestock, agriculture or horticulture."
Mr Gray said while properties will always present well green, there is a good window for anyone contemplating selling.
Both Mr Gray and Alison Ross from Elders Katherine said good widespread rainfall and strong cattle prices are continuing to feed demand for breeder country, with strong interest and inquiry from the eastern states.
"The Northern Territory presents value for money for many producers, especially those in Queensland and New South Wales who are currently finding it difficult to source country."
Turning to the Barkly – a region which spans the Northern Territory and the Queensland border, south of the Gulf of Carpentaria – AA Co reports "welcome and useful rainfall across the whole region."
Its Facebook page states up to 300mm has fallen across its three Barkly stations – Anthony Lagoon, Avon Downs and Brunette Downs – with more to come … setting up a good growing season for the year ahead.