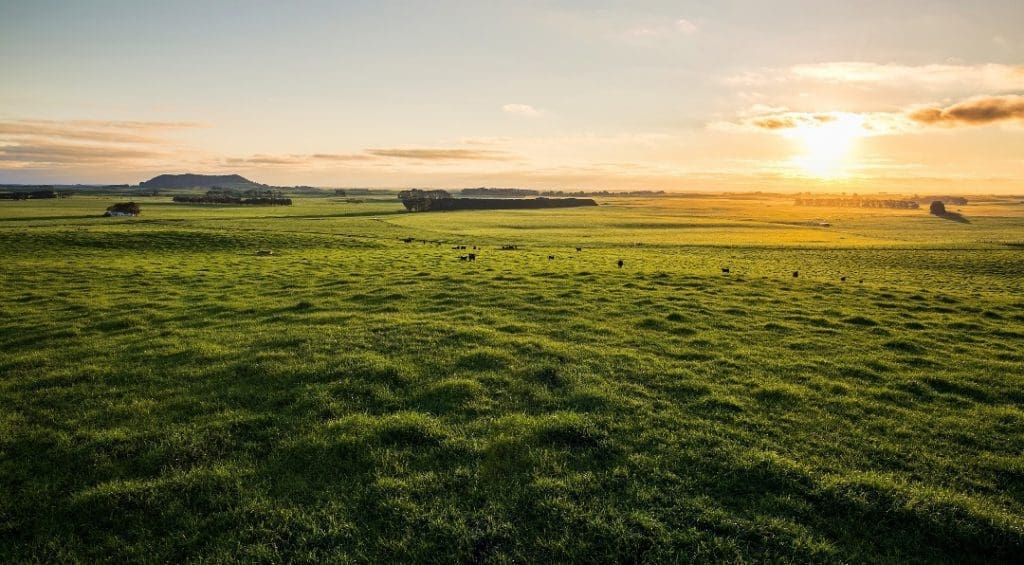 THIS week, property industry leaders peer into the crystal ball, with most predicting that the strong cattle property market conditions evident in 2017 will continue in most areas on an even keel.
As always, seasonal conditions will have a big bearing in performance, and many are still looking for a late summer seasonal break to reinvigorate the market.
CBRE's regional director for agribusiness transactions, valuations and advisory, Danny Thomas, reports that there was a good volume of sales last year and properties that came to the market were highly sought-after.
"That's where we saw large step-changes upwards in value. It flowed on from 2016 into 2017. There were some very strong results for anything grazing, particularly due to the stronger sheep market."
Mr Thomas believes the 2018 cattle property market will draw breath.
"I don't expect property values will decline, but I'm not expecting any large upswings. Demand might moderate a little in response to some signals that are coming out of the cattle market, with many larger corporates and institutions concerned that properties are too expensive (in relative terms) in the light of recent softer cattle prices."
Mr Thomas said cattle prices may have come off the boil, but it will only affect sentiment.
"The fundamentals are still very good. It will just give some of the larger players cause for thought and take some of the heat out of the property market. As a result, there could be a slight decrease in the volume of sales. There will be some big transactions, but perhaps just not the frequency and number of the past couple of years."
Like Mr Thomas, Ruralco managing director and CEO Travis Dillon expects the cattle property market will remain relatively strong over the coming 12 months.
"Even though cattle prices have come off the boil, there is a lot of optimism generally –  with strong sheep, lamb and wool prices and favourable seasonal conditions in the southern cropping and horticulture areas. Of course, buoyancy –regardless of location – hinges on seasonal conditions, commodity prices and interest rates."
Listings remain tight
Mr Dillon said there was strong interest across all cattle property segments, but particularly in northern Australia and for smaller holdings in southern Australia.
"The challenge is in the number of listings, which is tight. While interest rates and commodity prices influence the appetite for people to jump in, most investors are looking at the long-term view that Australian agriculture is positive."
Ray White Rural chief executive Stephen Nell thinks overseas demand, commodity price fluctuations and weather will be the biggest factors impacting the 2018 livestock property market.
"Drought conditions are still taking their toll and there has been a significant reduction in cattle numbers for sale, impacting restockers. It seems cattle producers are caught in a quandary – because it is dry and large volumes of young cattle have already been slaughtered, and restocking isn't profitable."
Mr Nell said it was not dissimilar to the experience for restockers trying to buy cows and calves 18 months ago.
"Prices were outrageous then. Today, producers are seeking cheaper cows and calves, but that is unlikely in this environment. The only consistent thing is the inconsistency. Reports that some abattoirs have cut back their shifts reflect this adjustment in prices."
Mr Nell said rising or declining cattle prices were eventually reflected in the beef property market.
"Typically, it takes six to 18 months before a rise in the livestock market is reflected in increasing property values and the same applies in reverse. Any correction that the recent decrease in cattle prices may cause in property values may not be felt for some time, if at all."
"At the end of the day, vendors are motivated by a host of factors, while buyers tend to have a longer-term view, motivated by participation in the agricultural sector, not necessarily quick returns."
Mr Nell said recently there has been a decline in cattle market values, but good soaking rain would fix that overnight.
"In terms of property, values are expected to be relatively unchanged this year, with the only major predictable variable to values being seasonal conditions."
WA outlook
Greg Smith, the pastoral sales specialist at Elders Real Estate Regional Western Australia, said the WA property market was undergoing a period of consolidation, but it should hold up with average seasons and cattle prices.
"It is not unexpected among producers that the marketplace is experiencing a correction and finding its feet. It is levelling out now and there is plenty of optimism moving forward."
Mr Smith said in light of beef market fundamentals, there is no reason why property prices should decline in the foreseeable future.
"The cattle herd is still low and beef consumption is rising faster than production. Consequently, the market shouldn't experience any dramatic rises or falls."
He said Western Australia was also experiencing a shortage of quality listings.
"Over the past three years, there has been a big turnover. Those waiting for an opportunity to exit have taken it and those seeking to consolidate have already done so, resulting in more buyers (mostly locals) than sellers."
Mr Smith thinks buyers in his region in 2018 will become more selective.
"In WA, the value of a cattle station comprises plant and equipment, livestock, the pastoral lease and improvements. In recent years, the stronger pastoral property market has reflected higher cattle values and as a result, investors refuse to pay good money for poorly-bred cattle. This year, they will be scrutinising what they are getting for their money."
Demand – domestic and overseas
In terms of demand for cattle properties this year, CBRE's Danny Thomas said there was still likely to be plenty of action locally.
"In the domestic farm market, producers are making decisions (in many cases generational decisions) to buy that place next door, or up the road and they are still paying up for those places. A scarcity of stock in local areas could result in a modest increase in values for those type of listings," he said.
Ruralco's Travis Dillon said larger aggregations were attracting well-established family enterprises and corporates.
"Clearly, it is a good time to be investing in agriculture, but the opportunities are limited. The high-profile end of the market hasn't lost interest in cattle properties with plenty of interest still from overseas investors. However, only a small portion of that actually converts into transactions."
RWR's Stephen Nell said strong corporate demand for cattle properties was evident, but finding a quick return on these assets was always a challenge with
investors weighing up medium-term returns against other asset classes.
"Corporates buying agricultural land aren't always influenced by today's cattle market prices or short-term profitability. Individual land purchasers are largely motivated by a desire to partake in the broader agricultural economy.
"Plus, land is a limited asset: they're not making any more of it, and people understand that. Inherently, values will go up over time and getting in sooner is better than getting in later."