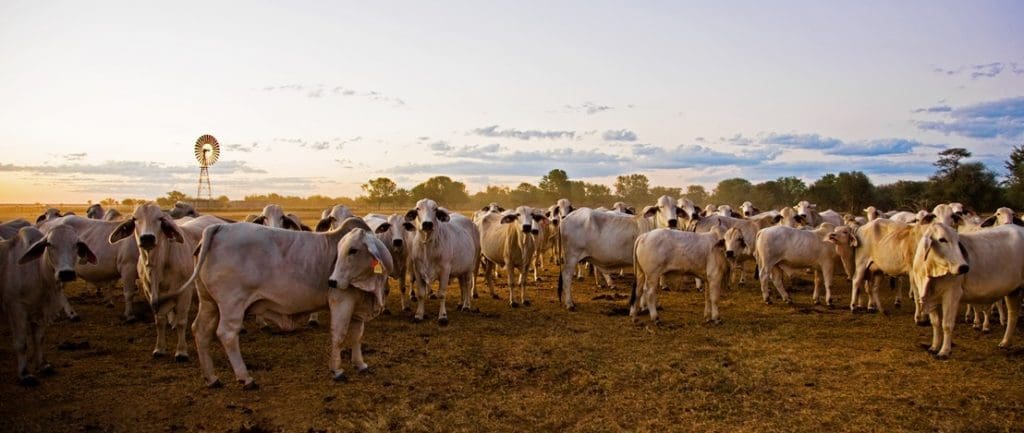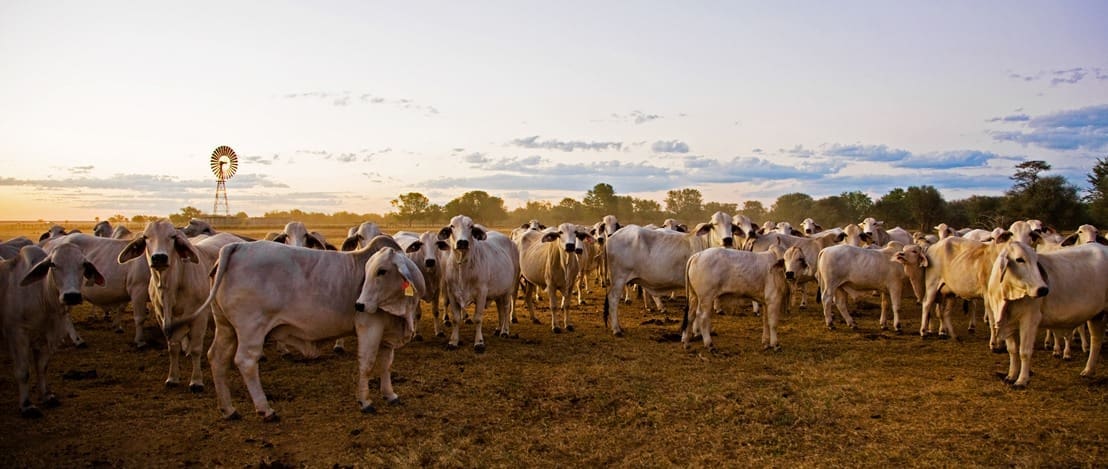 EXPRESSIONS of interest campaigns, once the preferred method of sale only for large cattle operations or aggregations, are becoming more commonplace in the rural property market, as vendors seek to maximise sale values.
EOIs are a uniquely different sales approach that are used to gather offers for properties without publicly disclosing the interest, or the price for which the vendor is prepared to sell.
As with any sales approach, there are pros and cons for the vendors and buyers to consider, particularly as EOIs become more popular.
There's the view on the subject from three prominent property sector stakeholders:
Ben Cameron, Bentleys Queensland
Managing partner at Brisbane accountants and advisors Bentleys Queensland, Ben Cameron, has assisted multiple clients in the beef cattle industry to complete sale transactions, acquisitions and joint venture deals over the years.
Mr Cameron said the company was encouraged to engage in EOIs following the Stanbroke sell off 15 years ago, which eventually saw the buyer, not the vendor, emerge as the winner.
In 2003, insurer AMP sold Australia's biggest land and cattle company, Stanbroke, for $490 million (including about 400,000 cattle) to a consortium of five Australian rural families and Jack Cowin, the founder of Australia's Hungry Jack's fast food chain.
Less than a year later, the so-called Nebo group, benefitted handsomely by breaking-up and selling the pastoral assets as individual holdings.
Bentleys continues to deal with multi-million-dollar transactions, seeking out interested capital and match-making it with large pastoral assets. Often the expressions of interest strategy is employed.
Mr Cameron said in recent years there had been significant overseas interest.
"Sophisticated capital (pension funds, for example) are unable to compete at auction. They need time to understand the asset, to undertake due diligence, examine their finances, legals and their ESG (environmental, social and corporate governance)," Mr Cameron said.
"Expression of interest campaigns are all about giving potential buyers time to do their homework. I'm not just talking about offshore investors. Local capital looking after institutional money is in the same boat," he said.
Mr Cameron believes these reasons explain why more are moving away from traditional methods of selling a property to EOIs.
"An EOI campaign gives a vendor control of the process. It is also more flexible for potential buyers needing board or investment committee approval. The timeline can be extended due to rain delays and the inability for potential buyers to carry out inspections," he said.
Govt changes
Last year, the federal government introduced new Foreign Investment Review Board rules, which overhauled rules surrounding large cattle property transactions, making it more difficult for vendors to easily accept off-market offers from foreign investors.
As a result, there is no such thing as an off-market sale if it requires a FIRB decision. Any asset seeking offshore interest must be publicly advertised for a four-week period, so the government – at least on the face of it – is satisfied that Australians have been given a fair go.
This week, Bentleys took to the market a portfolio of seven showcase properties owned by one of Queensland's legendary pastoral companies, Clark & Tait, via an expressions of interest campaign.
Mr Cameron admitted potential vendors sometimes needed to allow 12 months for a sale to take place.
"An EOI campaign can run for six months. Even at the contracts stage, an FIRB approval can take a further 90 to 120 days before the property can change hands."
Danny Thomas, CBRE
Expressions of interest are not new to the real estate and investment firm CBRE. The company deals with many large-scale corporate and institutional assets that attract interest from foreign buyers who cannot bid at auction or tender because those sales processes don't contemplate any conditions.
Regional director of agribusiness transactions, Danny Thomas, said EOIs were the only option in a market where some buyers required FIRB approval.
"At auction, foreign investors can't bid on even terms with domestic purchasers. So, the only way to engage the full gamut of the market, which includes strong domestic families, locals, and foreign investors, is to run an expressions of interest campaign."
Mr Thomas said an auction is an effective way of discovering the price if the parties involved were confident they were dealing in a local market with domestic players.
"Good local agents who are king of their patch, like Ray White Rural and Elders, know their market. They will run an auction if there are two or three or four locals seeking country for farm build up."
"Everyone is there on the same day, on even terms, able to put their best foot forward. It is a very open and transparent sales process," Mr Thomas said.
Lack of transparency
Expressions of interest were sometimes criticised for lacking transparency because nobody knows what's going on.
CBRE's Danny Thomas understands the suspicions.
"A vendor is looking to maximise price. They are also looking at certainty – who has credibility and who is able to complete. So, it is not always the highest price they accept. It's the highest price they think will settle."
"People get fixated on price, which is wrong. It is not all about price. It is about the total deal. There are many considerations a vendor must weigh up before choosing the winner, including the timing of payments, completion, the risk of the purchaser's finance getting funded and the risk of FIRB approving the purchase," he said.
Mr Thomas said expressions of interest was an effective way to canvas all market options.
"Whether there is interest from foreign investors or whether there is potential for a two or three-way divestment. Carving a block up and selling the parcels to a number of neighbours can create more value for the vendor."
Tom Russo, Elders
Tom Russo is Elders' general manager of Real Estate. He said choosing the optimal method of sale for any transaction requires a strategic understanding of the relevant market dynamics and the buyer universe.
"A good agent, with genuine local knowledge, will be able to clearly articulate the reasons why the preferred method of sale will maximise competitive tension and achieve the best outcome," he said.
Mr Russo said each property should be assessed on a case by case scenario.
"If the agent decides the most interest will come from ten local operators, then going to auction and battling-it-out in an open, transparent auction process is often the best decision."
EOIs on the move
Mr Russo believes the primary reason that expressions of interest campaigns have increased is linked to the ongoing consolidation in the Australian farmland market and the influx of new sources of capital.
"Larger transactions attract money and many corporate investors and fund managers struggle to operate in an auction environment due to internal governance processes and the external regulatory approvals required. An EOI campaign allows everyone to participate, so the vendor gets the best price."
Expressions of interest allowed for this full participation. In addition, unlike auctions, an EOI campaign allows for considerable flexibility in terms of the final transaction structure adopted.
Advantages
Mr Russo said the EOI process had many strategic advantages for vendors, affording them significant control and leverage.
Bidders are unable to determine the extent to which competitive tension exists in the process and are therefore forced to submit their highest and best proposals, should they wish to maximise their chances of successfully acquiring the assets.
The process has a defined timetable, which creates transaction momentum and forces bidders to act.
The process is flexible and accommodates conditional or variable proposals from parties who may require consideration of special terms (eg proposals requiring FIRB approvals, joint venture proposals, or proposals requiring certain funding, governance or other approval conditions). Obviously, the 'most unconditional' proposals will be favoured, and bidders will be made expressly aware of this.
The process allows for ongoing confidential negotiations with multiple parties contemporaneously, if required.
Criticisms
Mr Russo said many buyers did not like the EOI process because the level of competitive tension was unknown.
"That's the distinction between expressions of interest and auctions. An auction is transparent and the players can see where the market is heading. However, many vendors don't like the prospect of going to auction and having their affairs made public. An EOI allows them to be much more discreet."
Mr Russo said under the right circumstances, an EOI campaign was a powerful sales method for a vendor.
"That's why we get so many 'complaints' from buyers. It is not a transparent process, as far as the buyer is concerned because the vendor holds all the cards."
The only time a buyer may have some negotiating leverage in an EOI process is when an extended period of time has passed, and a successful transaction hasn't occurred.
Mr Russo said producers who submitted an expression of interest offer on a property asset should not assume they will have the right to negotiate.
"If there are superior offers, they will miss out. To be in the running to secure the property, potential buyers must submit their best offer."
The process
Potential buyers wishing to engage in expressions of interest campaigns are urged to contact the agent involved who should 'open book' the campaign, explaining the vendor's expectations with the sales data to support the valuation.
A standard form gives buyers guidance on how to structure their initial (typically non-binding) offer. That will put all the parties through the drafting gate before they are shortlisted.
The experts agree that potential buyers should put their best and highest proposals forward to maximise their chance of success. The more unconditional the offer, the more attractive it will be – giving a potential buyer a strategic advantage.