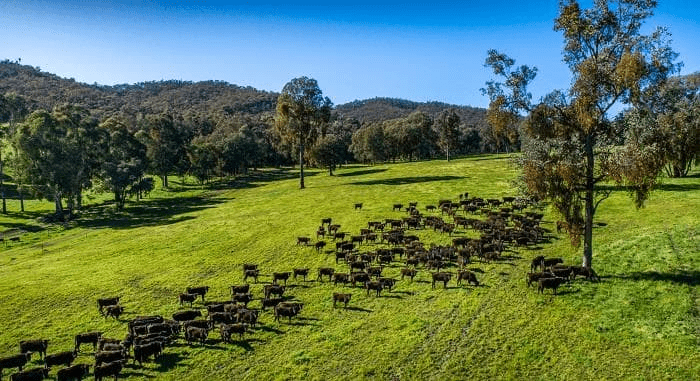 Productive, high-rainfall country in the northern New South Wales' New England region is transforming into one of the nation's most concentrated areas for Wagyu cattle operations.
The past three years has seen a clear trend in investment in the New England region among large scale private and corporate Wagyu producers seeking high performance backgrounding country. Many of the calves are in fact bred in more remote, extensive parts of the country, before transport as weaners to better country on the New England for the grow-out phase.
And the trend has continued in recent sales early this year.
In addition to outside investment, many long term local smaller-scale producers in the region have changed business models, moving into Fullblood Wagyu breeding due to the attractive premiums available for feeder cattle.
Proximity close to large commercial feedlots specialising in Wagyu production is another motivating factor in the region's popularity.
The New England is in a logistically favourable location close to the Rangers Valley feedlot north of Glen Innes, and the Whyalla feedlot near Texas, on the QLD/NSW border – two of the nation's largest Wagyu feeders – minimising transport distance for feeder cattle. Not much further afield is the largest concentration of Wagyu lotfeeding in Australia, on the southern Darling Downs.
The Wagyu investment trend in recent years comes at a time when Australia is now home to the largest Fullblood Wagyu herd outside of Japan.
Gina Rinehart's Hancock Prospecting owns what is arguably the world's largest Fullblood/Purebred herd, totalling 8000 cattle, run on multiple properties across New South Wales and Queensland. From F1s to Fullbloods, Hancock Agriculture runs about 23,000 head.
Six of its properties are based in the New England region, offering some of Australia's best backgrounding country – the key to maximising kilos on genetically superior animals.
Here a couple of stakeholder views on what's driving the New England Wagyu boom…
Matt McDonagh, Australian Wagyu Association
Matt McDonagh is the chief executive officer of the Australian Wagyu Association, which has recorded a significant yearly membership growth over the past five years.
"There is a substantial number of producers from southern and central Queensland and New South Wales chasing areas that can sustain high pasture-based weaner production prior to feedlot entry. The New England area certainly suits that trend," Mr McDonagh said.
"I drive from Armidale to Coffs Harbour a number of times each year and it's amazing to see the increase in the number of Wagyu cattle that are grazing along that road. It is very visible," he said.
From a stocking rate capacity point of view, Dr McDonagh said the New England would now be one of the highest Wagyu production areas in Australia.
"While Wagyu perform well in this region, there are large high-quality breeding herds from Tasmania to Western Australia's Pilbara and North Queensland. Wagyu are a robust and adaptable animal."
Dr McDonagh said the New England's selling point was its ease of management and high production capacity, around the rapid amplification of elite genetics.
"The accurate and precise nature of managing Wagyu herds favours high carrying capacity country, which is interlinked to high rainfall. Monitoring females requires good access, and the region gives operators the ability to manage large cow numbers in a small area."
While the New England has been historically used to finish weaners to feedlot entry weights, Dr McDonagh said backgrounding was not the only driver of the current purchasing behaviour.
"Today, the focus on the New England is the amplification of high genetic Wagyu material to expand breeding programs, rather than just using the country for backgrounding."
Andrew Starr, Ray White Rural Guyra / Armidale
Andrew Starr, the principal at Ray White Rural Guyra/Armidale, has sold several properties to Wagyu breeders chasing weight-gain country for young cattle.
He said Wagyu operators were looking for specific country that drives pasture and cattle performance.
"Typically they are seeking country that is over 1000m in elevation, receiving 36 inches of average rainfall, basalt soils and country that is more than 80 percent arable to really drive kilograms of beef produced per hectare," Mr Starr said.
"Producers who sow improved pastures and fertilise well can maximise the kilograms of beef produced per hectare. When you have a high dollar, high-end product, every kilo counts," he said.
Mr Starr said the quicker the kilos are gained, the more efficiencies are made.
"Good operators vertically-integrate, by taking their lightweight weaners bred on other country, to feedlot entry weights on the New England. It's a long-term investment."
However, there is no clear evidence to suggest the local market for good quality reliable backgrounding country has been boosted beyond where it would otherwise be, by specific buying interest from the Wagyu sector.
Mr Starr said while Fullblood Wagyu breeders had snapped up some country, there was still a higher percentage of sales to cattle producers using conventional breeds.
"The transactions have been driven by operators looking to maximise the kilograms of weight gain per hectare. They have certainly been a positive for the greater New England region, which stacks up favourably compared to other areas."
He said Wagyu producers with economies of scale had been successfully expanding their holdings.
"They definitely have an appetite for high performance weightgain country. Some of those producers breed high-value animals on their other, more expansive pastoral holdings and bring them to the New England to maximise the weight gains per hectare."
Recent land purchase brings complementary seasonal cycles
Just last month, a North Queensland based Wagyu supply chain made a large investment in backgrounding country at Glen Innes, purchasing the 1935ha Big Ben Aggregation to expand its operations.
There was no doubt that shifting the weaners from the breeding property near Collinsville in North Queensland to Glen Innes meant they will get the benefit of complementary seasonal cycles, a source close to the sale said.
"Assuming there is no drought, the weaners will get a northern summer wet season cycle, and when removed in June/July will go into a temperate (winter-dominant) rainfall cycle on the New England where they will be put on a forage crop to maximise growth rates," he said.
Also, the efficiency of transporting young weaner cattle south offered considerable savings.
"It is much cheaper to ship young weaners to backgrounding country and then shift the heavier feeder entry weight Wagyu cattle closer to end markets, such as the nearby Rangers Valley feedlot."
2017-2021 sales
Since 2017, a number of prominent Wagyu cattle breeders have secured around 32,000ha of country in the New England district. Here's a quick summary:
February 2021 – 1935ha Big Ben Aggregation near Glen Innes was purchased for an undisclosed price by Reid and Julie Muirhead's Muirhead Pastoral Co, a North Queensland based Wagyu supply chain, to background Wagyu cattle.
October 2019 – Gina Rinehart's Hancock Prospecting added to its already extensive New England grazing land aggregation, purchasing the 3900ha historic Warrabah Station, between Kingstown and Manilla west of Armidale.
April 2019 – Rural Funds Group secured the 1728ha Wagyu beef producing property Dyamberin, north-west of Armidale, for $13.4m. RFG subsequently leased it to Wagyu producer Stone Axe Pastoral Company on a 10-year term.
November 2018 – Gina Rinehart secured the large-scale Glendon Park and a year later the neighbouring Camperdown, 40km north-east of Armidale. The 3234ha aggregation comprises four properties and runs around 1500 breeders.
August 2018 – Hancock Prospecting purchased the Sundown Valley Aggregation near Kingstown, west of Armidale. A near neighbour to Warrabah Station, it is believed to be one of the largest cattle operations in NSW spanning 17,500ha and turning off up to 40,000 head of cattle each year. The sale included the Gunnee feedlot near Delungra.
December 2017 – Stone Axe Pastoral paid $4m for the 784ha Ebor property Alfreda, 88km east of Armidale.
June 2017 – the 2147ha large-scale Ebor aggregation Glen Alvie was sold for around $17.5m to the Western Australia-based Stone Axe Pastoral Company.
April 2017 – Queensland Wagyu operator Wally Rea paid $5.6m for the 563ha highly productive Guyra property Elderbury, midway between Armidale and Glen Innes. Several years earlier, Mr Rea secured two blue ribbon properties – the 945ha Stonehenge Station for around $7.4m and the 550ha Blairmore, near Glen Innes, for around $4.3m.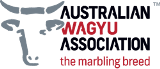 The Australian Wagyu Association is hosting its WagyuEdge 2021 annual Conference from April 27 – 29 on Queensland's Gold Coast. A three-day tour will follow starting from the Gold Coast on April 30, and finishing in Rockhampton on May 3, in time for Beef 2021.
Click here for details: https://www.wagyu.org.au/wagyuedge