THIS week's property review looks at the state of play in the grazing land asset market in South Australia.
Over the last 12 months, there has been a significant rise in listings of 'station country' in the region – often viewed as 'affordable' compared to other areas further east, and for the first time attracting interstate interest.
Broadly speaking, South Australia is divided into four agricultural regions:
South East – Keith (Australia's major lucerne seed growing region) to Mount Gambier, it is one of the state's major agriculture and horticulture districts due to its high rainfall.
Prime cropping country – extending from the Yorke Peninsula to the Mid-North and across to the Eyre Peninsula.
Marginal cropping country – encompassing the Mallee and Riverland regions.
Pastoral – stretching from Port Augusta to the Northern Territory border, the region is divided by the dog fence – sheep are carried in the south and cattle are run to the north.
Interstate interest
Elders South Australia manager Phil Keen said historically, grazing country in South Australia had been 'purchased by South Australians.'
"In the past, most of the 'pastoral' inquiry came from station people, but due to the sustained increase in cattle and lamb prices, it is now attracting wider interest, including from interstate," Mr Keen said.
Additionally, an increasing number of South Australian producers farming in high-rainfall areas were diversifying.
"Livestock, once considered a side project for some, has become a sustainable way of spreading risk and making serious money. However higher local land prices are now forcing these producers to look further afield," Mr Keen said.
Station country has always been cheaper than high-rainfall country.
"It ranges from $450 to $700 per DSE, depending on the size and the scale of the operation and as a result, many producers are taking a calculated risk on the cost of production (per beast area)," he said.
Simon McIntyre, Nutrien Harcourts SA
Simon McIntyre, Nutrien Harcourts' South Australia manager, said the trend towards mixed farming had returned to South Australia's prime cropping country over the past five to seven years.
"Producers understand the benefit of running a cropping and livestock enterprise, especially with the current cattle and sheep prices. It is certainly a good way of adding value to an operation."
Mr McIntyre said drought was a reminder that reliability is a key element of agricultural enterprises.
"Over the past 12 months, a noticeable trend has emerged in this region. Minimal opportunities to expand and high values have enticed some producers to look beyond their current farming practices and diversify."
"Northern SA livestock producers who have secured high rainfall country have been grateful. For many, it has been their saving grace," he said.
Interest
Mr McIntyre said the South Australian property market was dominated by local and regional interests.
"It is extremely rare for an outsider to purchase a large-scale cropping operation. One of the fundamental reasons is the Torrens title whereby producers offer their properties in several lots – bypassing the need for subdivision."
Mr McIntyre said this had given the local market the chance to expand, and that is fundamentally where the strength of the market was coming from.
He said interest was always solid, particularly in the state's South East and in prime cropping areas, and as a result prices were strong.
"I am selling a 120ha block at Paskeville, considered prime cropping country at the upper end of the Yorke Peninsula, which is likely to make around $8000/ac. The price is pushed up by the lack of available opportunities and it will sell to locals who are aggregating," he said.
Station country
When it comes to pastoral leases further north, Mr McIntyre said scale was a redeeming factor.
"Scale always attracts good interest – from locals seeking expansion and from producers in New South Wales and Victoria seeking larger opportunities. However, scale doesn't always equal productivity," he said.
While each lease is given a livestock rating by the SA pastoral board, Mr McIntyre said pastoral properties were fundamentally sold on their historic carrying capability.
"Most producers in South Australia claim a pastoral lease should run at least 8000 sheep or cattle equivalents," he said.
"Once buyers understand the management, fencing and volume of water, they can assess whether to invest more capital and increase the holding's carrying capacity or to continue the current operation," he said.
Jesse Manuel, Colliers International
Adelaide-based Jesse Manuel from Colliers International has witnessed buyers coming from diverse backgrounds.
"There are participants in the carbon sequestration sector through to city-based professionals, and obviously existing producers looking to expand their livestock enterprises," he said.
"Due to the competitiveness of the livestock markets and the low availability of breeding stock, SA station properties available on a walk-in walk-out basis are especially sought-after for buyers to secure land and livestock in-situ."
Mr Manuel said interest was also coming from interstate.
"Strong interest is coming from operators in the Western Division of New South Wales where there have been some very strong sales, and also from station owners looking further west into South Australia for opportunities."
Strong values
Mr Manuel said values are increasing.
"Market evidence is showing well over $600 per DSE for sheep stations and close to $2000 per adult equivalent for cattle places," he said.
Nutrien Harcourt's Simon McIntyre said South Australian properties have experienced tough conditions over the past two to three years – consistent with other states.
"Now the rain has returned, the country has responded with a good body of feed. Producers who have been planning for a sale for many years are now listing their holdings."
Mr McIntyre said limited availability and good seasonal conditions had pushed up prices.
"The upper end of the region can expect $9800/ha to $12,300/ha, country between Keith and Mount Gambier is making $12,000/ha to $14,800/ha, while premium land around Mount Gambier is achieving $24,000 to $27,000/ha."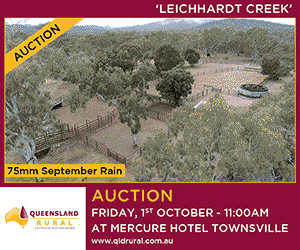 Elders' Phil Keen said like other areas, property prices were being fuelled by low interest rates, sustained high commodity prices and confidence.
"For a long time, the lower South East (a renowned safe rainfall area) has represented good value. However, over the last 18 months demand from locals and those from outside have pushed prices up."
Mr Keen said however, increased livestock prices were giving younger people hope and optimism and as a result they were purchasing properties.
"The real base of interest is from small to mid-sized producers, not just corporates or large farming families."
Mr Keen said confidence in agricultural techniques had been another influencing factor.
"There is better knowledge about feed for both cattle and sheep. Breeding and genetic programs have also resulted in dramatic weight increases for lambs. Compared to 25 years ago, some lambs are now 25 percent heavier."
Listings lighten-off
Mr Keen said while listings haven't dried up, there are certainly less properties coming onto the market this spring, compared to last year.
"In 2020, Elders South Australia sold 50 percent more rural properties than the previous year. This year, numbers are back to 2019 levels, and there is not much in the pipeline, with any new properties being snapped up quickly."
Currently listed for sale in SA:
5056ha Wolhalla (pictured above), 12km south of Hawker, featuring prime Merino breeding country, is being offered on walk-in walk-out basis with around 925 breeding ewes, 360 ewe weaners plus rams and a small working plant.
105,000ha picturesque Kondoolka Station (pictured below), 120km from Wirrulla and 342km from Port Augusta, is being offered on a walk-in walk-out basis including 4500 Dorpers.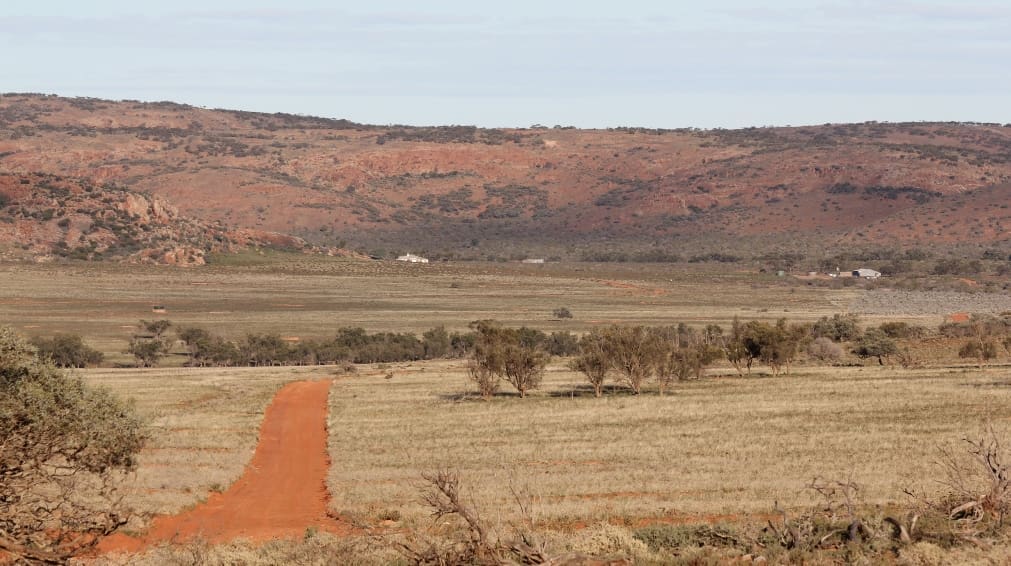 Sales over the past 12 months:
September – Two historic Barossa Valley grazing properties – 2549ha Red Creek at Keyneton and the adjoining 2047ha Karinya Station at Moculta (pictured below) – have each been divided and sold individually to four SA producers for close to the $15m asking price.
September – 23,580ha Wallerberdina Station, 40km northwest of Hawker, sold prior to this week's auction for between $3.5m and $4m.
September – The historic 60,900ha Moolooloo Station, 500km north of Adelaide, has been placed under contract for more than $5m.
July – 119,000ha Mahanewo Station, 191km north of Port Augusta, sold for close to $4.5m (WIWO including 4596 Merino ewes, rams and plant) to a farming family from SA's mid-north who are diversifying into grazing.
July – Four local families seeking expansion secured discounted prime grazing land (former forestry country) in SA's South East (Wattle Range and Coles) for more than $40m. It is understood a portion of the 7110ha was purchased and the remainder retained by the vendor.
January – 26,540ha Edeowie Station, 56km north of Hawker, was purchased by a local producer adding to their existing holdings for $3.35m (WIWO including 2290 Merino ewes, plant and equipment).
December – 255,000ha Wertaloona Station, one of SA's largest pastoral land holdings in the North Flinders District, sold for $10.6m.
December – 4299ha Calgara Station, situated at Tintinara in the upper South East, sold for around $18m to $20m.
November – 77,181ha Oakvale Station, 203km to Burra and 157km to Renmark, was purchased by a producer from Tibooburra (NSW) for between $4m and $4.4m.