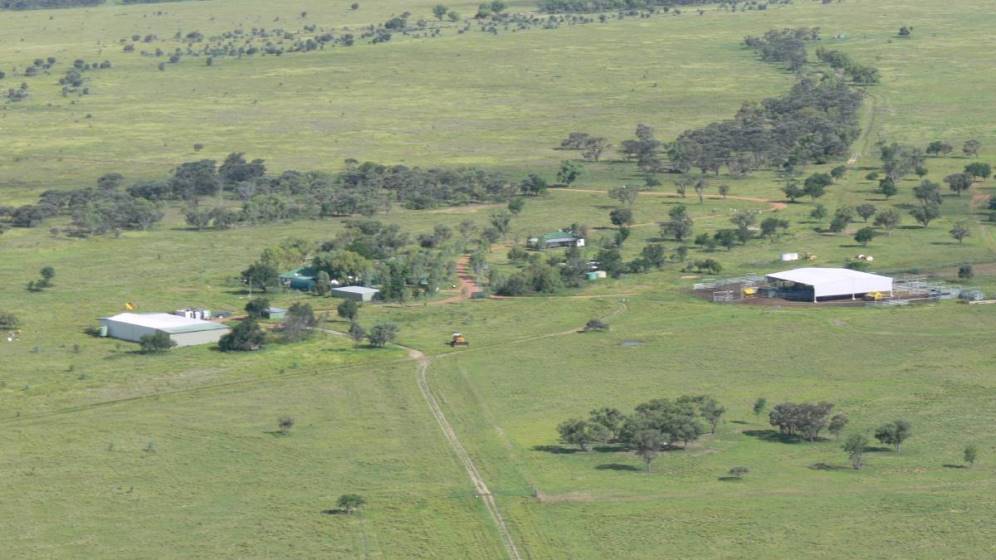 DROUGHT-stricken producers in southern and central Queensland are on the hunt for destocked and grassed country to support their cattle.
This is a direct contrast to just a short while ago, when agents were having trouble selling properties that were bare.
This week, a number of northern property industry identities give their thoughts on what lies ahead.
Herron Todd White's north Queensland regional property valuer Roger Hill reports the northern market is evolving very quickly.
He believes there will be a sudden rush to buy properties where grass is responding from the recent natural disaster event in the state's north west.
"Grass that had been initially slow to respond in the north, is now starting to grow – particularly Flinders grass, herbages and button grasses."
Mr Hill reports a cracking season unfolding from Charters Towers north to Mount Surprise and Einasleigh in the lower peninsula.
"There will be competition to buy this country where grass is growing following early rains December, follow-up showers and then flooding rains last month. Producers in these areas are looking for follow-up rain now," he said.
Conversely, drought-stricken producers in southern and central Queensland are in a cruel situation and Mr Hill said if it doesn't rain soon, those producers will find themselves in a knife-edge situation.
"Agistment or lease country is unavailable south of Hughenden, Richmond, Julia Creek and down to Winton which means producers will need to quickly decide whether to liquidate their cattle and take whatever money they can, or contact agents and purchase available country," he said.
It is understood that livestock owners from southern and central Queensland are offering deals to northern agents and producers – six to 12 months terms – in an effort to move their cattle from their drought-affected country.
While devasting for producers in central and southern Queensland and the Northern Territory, it is a good time for those considering selling, with Mr Hill agreeing that now is the time to exit (see tonight's second story on recent listings).
"Vendors in Julia Creek, Hughenden, Winton and Kynuna have the ice-cream on a hot day," Mr Hill said. "Interest in the property market ramped up after last week's Roma sale, with a substantial amount of due diligence already underway."
Henry Slaney from Charters Towers-based Slaney & Co is certainly not as bullish as Roger Hill over the prospect of a sudden rush to buy properties in North Queensland.
"There will be transactions, but by who and where boils down to the individual buyers. It really depends on the appetite and the property being offered," he said.
While there was a rush on northern breeding properties by central Queensland producers during the last drought, Mr Slaney said since then, there has been no inclination to venture beyond Charters Towers.
"You can count on one hand the number of central Queensland producers who own breeding country in the north. However, given the potential season, stock losses and in the absence of a market for light cattle, those producers might put aside their preferences in favour of what is practically available," he said.
The resistance to head north is mainly due to the substantial distances, fuel and operating costs, as well as the absence of buffel grass, which does well on better soils further south.
Mr Slaney said for those reasons, he had been overrun with inquiries for the newly-listed Caledonia, a 30,100ha grazing operation 110km from Aramac in central Queensland.
"Producers from Blackall, Augathella, Rockhampton and Clermont are chasing grass and vacant country and would prefer to purchase a place out west instead of heading north," he said.
Matthew Kennedy from Kennedy Rural (North and North West Queensland) said inquiry for grassed bare properties was strong.
"More than 100,000 cattle are looking for agistment, but there's nowhere to go. Producers who want to keep their cattle will need to bite the bullet, if they have the money, and buy country," he said.
Mr Kennedy has seen renewed interest in the 19,236ha Cambeela, located 175km south west of Winton. Boasting Mitchell grass downs and Diamantina flood-out country, it has had recent flooding and good rain offering assured fattening feed and cash flow. It is being sold for $3m bare.
In addition, Kennedy Rural has six off-market properties that are attracting good inquiry. Spanning more 100,000 hectares from Boulia, Kynuna, Richmond and Julia Creek, they are all being sold bare and with good grass.
To keep up with demand, Mr Kennedy is knocking on the doors of potential vendors.
"Some are thinking about selling up and others are holding on for the time being. At the end of the day, north Queensland is the only place that has received rain in eastern Australia," he said.
Charters Towers-based Peter MacPherson from Ruralco Property Queensland Rural has also seen inquiry starting to move.
"People are looking for grass and that will drive activity over the coming months. Most of the properties in North Queensland, apart from the north-west, have had a great season," he said.
However, fully stocked breeder enterprises, like the ones listed below, are unlikely to appeal because producers are currently looking for grass only.
Woodstock Station, located 210km north of Richmond in the lower Gulf, has been on the market for the past five years. Spanning 152,500 hectares, it is well-grassed, in a safe reliable rainfall zone and being sold as a going concern with 7500 head of cattle.
Mount Surprise's Springfield, 400km north west of Charters Towers, is a 68,500ha cattle operation boasting plentiful water and is being sold with 8500 cattle with further production potential. Its price tag has been reduced to $17m.
Even though the country is cheaper and is best suited to breeding rather than finishing, southern Queensland producers are not in favour of forest grazing, phosphorous deficient country, the long distances, higher transport and supplement costs.
The other downside is that the properties are stocked. In the current climate, drought-affected Queensland producers are chasing grassed blocks bare of stock, which are hard to come by.
That is a reason why Peter MacPherson believes his newly-listed 38,558ha Marmboo Station, 92km west of Longreach, will be snapped up by producers ready to take immediate advantage of the Mitchell and Flinders grasses.
But he also recognises there could be high demand and a tight supply.
"Desperate times might call for desperate measures. If southern and central producers are getting squeezed for feed and there is grassed country available in North Queensland, then I could see them moving their cattle up here," he said.
But Mr MacPherson doesn't believe property prices will rise as a result.
"The lighter breeding country should remain steady. Good basalt country that is grassed may attract a premium."
HTW's Roger Hill is also predicting that some prices paid in the next month or so may reflect grass-driven premiums, but he also expects some places that have been sitting on the market for a long time will be withdrawn due to the potential vendors choosing to do a trade on some southern or NT cattle.