THIS week's property review includes this wrap-up of recently completed sales, and a separate article on interesting recent listings across the country.
Gateway Farms Wagyu expands on NSW's mid-north coast
Native title holders secure Qld's Thargomindah Station
Corporate secures blue chip south-west Qld aggregation
Relative buys CQ's Crowsash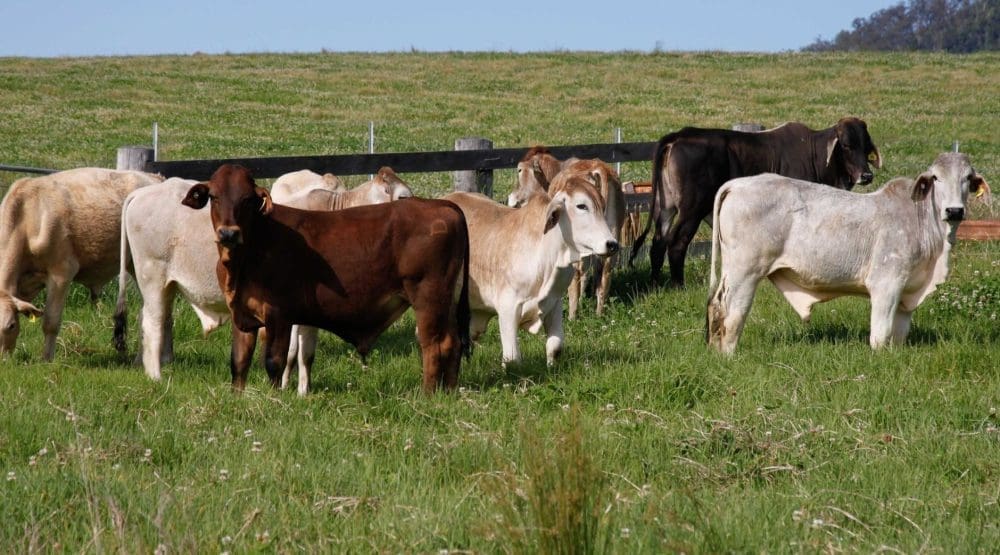 Gateway Farms Wagyu expands on NSW's mid-north coast
The Gloucester-based Gateway Farms Wagyu Stud is expanding after purchasing eastern fall grazing country carved off Phillip and Vanessa Bell's Cooplacurripa Station.
Gateway Farms paid $3.5 million for the 655ha Kerriki and $2.4 million for the 355ha Number One (previously known as the Number One Aggregation).
The adjoining properties, pictured above, are located in the upper reaches of the Manning Valley, in the renowned Cooplacurripa district between Wingham and Nowendoc on the mid-north coast of New South Wales.
Number One
Open grazing areas supporting 150 breeders with deeper alluvial soils lining the River that can be cultivated. Watered by more than 5km of the Rowleys River, 82ML of water entitlements and 14 dams.
Kerriki
Undulating grazing country carrying 300 breeders. Watered by 1.5km of Rowleys River frontage, 3km of Kerriki Creek frontage and 20 dams.
The sale of Kerriki and Number One were handled by Craig Hailes from LJ Hookers Wingham.
Native title holders secure QLD's Thargomindah Station
The Kullilli Bulloo River Aboriginal Corporation, native title holders of land in far south-west Queensland, has announced it is the buyer of Thargomindah Station.
In July, Beef Central reported the property had been sold at auction for $6.1 million (including 500 cows and progeny) to a Brisbane-based advisor on behalf of a undisclosed client.
The 47,100ha of country is adjacent to the Thargomindah township and lies within the Kullilli people's native title lands.
The board of directors said the acquisition of Thargomindah Station is a significant achievement for the corporation.
"It strongly aligns with our aims and strategic goals to maximise the social, cultural and economic aspirations of Kullilli people by enabling them to get back on country and directly manage a portion of their native title lands," a statement said.
"The purchase will allow the Kullilli to enjoy and express their cultural and spiritual connection to the land, giving the people the ability to innovate how we connect to country and heal our spirits now and into the future."
Thargomindah Station is suitable for running cattle, sheep and goats.
Up until the sale, the vendors had been operating a cattle enterprise, but in the past, the property was a sheep and wool operation.
The mostly flat to gently undulating open grasslands are timbered with mulga, box and beefwood and are fully exclusion fenced.
There is around 5600ha of Bulloo River frontage and flood-out, supported by a capped share bore and two wells.
The sale was handled by Andrew Adcock and Sam Bartlett from Adcock Partners Property and Livestock.
Corporate secures blue chip south-west Qld aggregation
A corporate buyer who has been active in Queensland's south-west has paid above expectations for Bollon's Weonia and Sunset Valley.
The blue-chip aggregation was secured prior to auction. Nutrien Harcourts GDL agent Nick Dundson was unable to disclose the price paid but said the buyer purchased the two properties for agriculture and carbon.
The sale ends almost 100 years of ownership by the Clemesha family.
Spanning 25,650ha, Weonia and Sunset Valley are located 20km west of Bollon, halfway between Cunnamulla and St George.
The country offers a mix of open buffel grass paddocks with strong stands of low mulga running around 2000 cows.
The Paterson watercourse provides seasonal waterholes and small areas of flooding in an area that receives 450mm of annual average rainfall.
The Mooroobikin artesian bore supplies water to Weonia via 45 troughs and 36 tanks, while the Charlton artesian bore supplies water to Sunset Valley via 41 troughs and 30 tanks.
Relative buys CQ's Crowsash
Duaringa's Jak Pearson has paid $3.75 million ($3886/ha) bare for a well grassed breeding and finishing block in Central Queensland.
The 965ha Crowsash is located 16km from Duaringa and 107km from Rockhampton.
The sale may end 67 years ownership by the vendor Neil Dunne, but Mr Pearson is a relative, which means Crowsash continues to be held by a family member.
Corbmac Fanning from Fanning Rural and Gavin Tickle from TopX described the result as "solid for both the vendor and the buyer."
When Crowsash formed part of the larger adjoining Shandon Aggregation (owned by the Dunne family), it was known as the river block.
The productive country is capable of running up to 250 bullocks and is currently carrying 120 steers.
It ranges from red soils on the tablelands to black soil alluvial flats on the river, which were previously farmed.
The softwood scrub on Crowsash, pictured below, features bottle trees and a good body of feed including buffel, green panic, urochloa and seca stylo.
Situated in an 805mm average annual rainfall area, Crowsash has 4km of Dawson River frontage and a dam.
The fences are in very good condition, with 3.2km of new fencing completed before the sale.