THIS week's property review includes this wrap-up of recently completed sales, and a separate article on interesting recent listings across the country.
NT's Annaburro trades for around $15m
$21m+ for tightly held CQ cattle country
Chinese millionaire expands with Western Victorian holding
Neighbours secure historic SA holding
NT's Annaburro trades for around $15m
Lithgow-based businessman Neil Schembri has paid around $15 million for the Top End's Annaburroo Station, pictured above, ending 20 years of ownership by Greg Thompson.
LAWD agent Olivia Thompson was unable to disclose the price paid for Annaburroo, which was sold with 2600 mixed cattle, but when it relisted in May, it was offered for $15 million.
Ms Thompson fielded strong interest from across Australia, including investors looking to benefit from protein and fibre opportunities in Asia, as well as owner operators looking to expand.
Mr Schembri is the founder and co-owner of Greenspot, a privately-owned Australian company that invests in real estate opportunities, in particular repurposing old industrial sites.
Annaburroo is a mixed farming operation spanning 29,010ha near Point Stuart, 71km from Adelaide River and 150km east of Darwin in the Northern Territory's top end.
Described as a finishing enterprise or holding depot, the property is conservatively running 2000 cattle including 1400 breeders. With further development, it is anticipated to carry 7500 head.
The cattle operation is supported by substantial processing yards with a holding capacity of 3500 head.
Annaburroo also operates a buffalo breeding program and capitalises on wild buffalo caught on the property, supplying the growing south-east Asian markets.
With extensive Mary River floodplains, irrigation and dryland farming is possible, with 2000ha identified by industry experts as potential cropping and farming areas.
Currently, there is 148ha under hay production and an additional 30ha has been cleared for cropping.
Annaburroo is watered by the Mary River, 28 dams and eight bores (five of which are solar equipped).
$21m+ for tightly held CQ cattle country
Marlborough Brahman breeders Tim and Lynette Olive from Apis Creek Pastoral Co have secured renowned grazing and farming land in Central Queensland's tightly held Moura and Bauhinia districts.
The 2826ha Lucky Dip is situated 54km west of Moura and 210km south-west of Gracemere.
Matthew Noakes from PLPM was unable to disclose the price paid, but said it was a very good result following significant and genuine interest from neighbours, locals and producers further afield.
It is understood the Olives paid well in excess of $21 million or $7400/ha to secure the property prior to auction, setting a new record price for the district.
Lucky Dip is a balance of gently undulating land types ranging from brigalow, belah and blackbutt country to areas of softwood scrub and heavier black soil, brigalow country.
The fully developed country is growing an abundant body of buffel, Rhodes and green panic grasses suited to backgrounding cattle, cropping or fodder production.
Situated in a 625mm annual rainfall area, the property is watered by five dams, a bore, several small creeks and semi-permanent waterholes.
Since being cleared in the 1960s, all of Lucky Dip has been cultivated at some time.
There is around 450ha of sorghum stubble and more than 100ha of cultivation ready for re-farming or sowing back to pastures.
Improvements include two homes, sheds, cattle yards and 600t of grain storage.
Lucky Dip had been held since 1962 by John and Sue and Robert Engwicht who drew the block in the Brigalow Development Scheme Ballot. It was offered for sale to dissolve a family partnership.
Chinese millionaire expands with Western Victorian holding
The world's biggest wool scourer and top maker has paid around $20 million for the Western Victorian holding Nerrinyerie, ending 146 years of ownership by the Edgar family.
The 1665ha of prime grazing land is situated at Harrow in a tightly held and sought-after area.
Tianyu Wool is owned by leading Chinese textile millionaire Qingnan Wen. His other renowned western district holdings include:
2349ha Mawallok Estate near Beaufort was purchased in 2020 for in excess of $25m.
1587ha Mokanger and Lewana near Cavendish were purchased in 2018 for around $14m.
2000ha Lal Lal Estate near Ballarat was purchased in 2014 for $20m.
TDC Livestock and Property agent Tom Pearce was unable to disclose the price paid, however it is understood to have sold for around the anticipated $20 million price guide, bare of livestock.
Mr Pearce said the property will be used for sheep breeding and for running Merino wethers for fine wool production.
Currently joining 8500 ewes with scope to raise numbers, Nerrinyerie (pictured below) is described as an impressive, well managed and presented property.
Extensive pasture renovation has been undertaken, with established stands of phalaris, rye, clovers, cocksfoot and lucerne.
Offering a good balance of soils, ranging from medium loams grading to heavy clay-based loams with portions of true terra rossa, the property offers areas of gentle undulation and is well drained.
Nerrinyerie has reliable underground water, dams, two bores and a series of solar pumps that reticulate to troughs.
A five-stand raised board woolshed with undercover yards has just been completed and the containment feeding and backgrounding yards have a capacity for around 6000 lambs.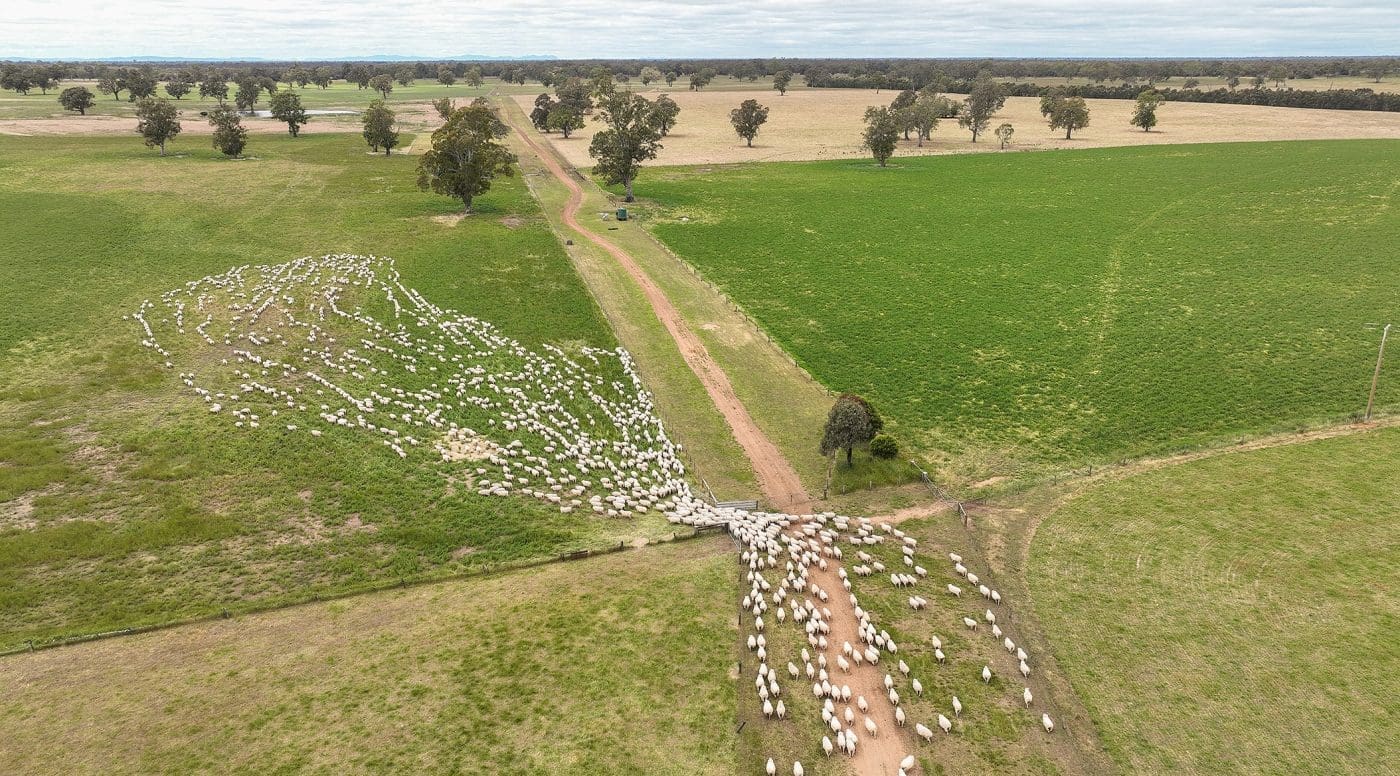 Neighbours secure historic SA holding
South Australia's historic Old Whydown Station has sold to the neighbouring Mattey family, Mount Cone, ending 141 years of Bailey family ownership.
Jeff Oakley from Nutrien Harcourts was unable to disclose the price paid, however a $5 million price guide was offered during the marketing campaign.
The 16,046ha aggregation, comprising Old Whydown Station and Munelta, is situated on the Barrier Highway, 58km north of Peterborough in the Nackara district.
Last year it received 320mm of rain, well above the average 244mm based on 40-year-old records.
As a result, the property was boasting a surplus of feed (including salt bush, native grasses, clovers and sheltering vegetation) supporting 6500 head of sheep and 75 cattle.
Old Whydown, pictured below, features open plains and rolling hills offering 360-degree views from various peaks.
Settled in 1882, members of the Bailey family have extensively developed the property's water network system, infrastructure, paddocks and stockyards.
The property is serviced by 11 bores, five unequipped bores and 20 dams. There are multiple troughs in the larger paddocks, while most paddocks have both dam and bore water access.