THIS week's property review includes this wrap-up of recently completed sales, and a separate article on interesting recent listings across the country.
Mining company offloads NSW grazing for $20.5m
Livestock breeding in NSW's Monaro exceeds expectations
Blue-ribbon Western Downs grazing makes $9.5m
$6m for NSW Central West mixed grazing
Winton family secures southern QLD's Warrowa
Cooper Creek's Currareva sells to Ben Donpon
Marian Weir grazing sells to the Ricketts from Clermont
Mining company offloads NSW grazing for $20.5m
A well-managed, large-scale grazing property in the heart of New South Wales' Central Tablelands has sold under the hammer for $20.5 million or $14,706/ha bare.
The 1394ha Glendower is located close to Millthorpe on the Mitchell Highway, 30km from Orange and 25km from Bathurst.
It was offloaded by Perth-based Regis Resources less than a year after paying $22.5m for the property for a possible powerline easement.
Stewart Murphy from Ray White Emms Mooney was unable to name the buyer, but said it was a large private business based in the Central Tablelands with other agricultural interests.
Glendower has been running a self-replacing Merino sheep flock and Angus cattle herd on improved pastures and fodder crops.
The property is subdivided into 68 paddocks, with 7.5km of laneways, and 10,000 trees planted as stock shelter belts.
The infrastructure is described as excellent and includes a four-stand woolshed, three sets of sheep yards and central cattle yards. There are several machinery sheds with additional fodder storage capacity in silos, haysheds and silage pits.
Glendower fronts two creeks and has 32 dams, 40 water troughs and two bores.
It is one of the largest parcels of land between Orange and Bathurst and offers a land banking opportunity with zoning for 100ha lots.
The sale was handled by Stewart Murphy from Ray White Emms Mooney.
Livestock breeding in NSW's Monaro exceeds expectations
A 1919ha livestock breeding platform in New South Wales' highly regarded Snowy Monaro has exceeded expectations selling for a record $16.05 million.
When South Bukalong was offered in September it was anticipated to sell for between $14 million and $15 million. When the hammer fell at auction, it set a record price for the region at $8364/ha.
Sam Triggs from Inglis Rural Property said South Bukalong sold to a Sydney-based off-farm investor with rural interests and several other farms in the Southern Tablelands.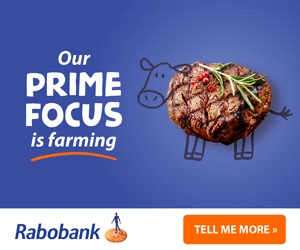 Held by six generations of the Garnock family, South Bukalong is regarded as one of the premium holdings in the Bombala district.
Suitable for wool, prime lambs and beef production, the property is situated 11km from Bombala and 97km from Cooma.
It has a history of producing high quality stud genetics, with a focus on soil carbon, productivity and profitability.
The property features a balance of open arable country and rolling hills with perennial pastures that can carry between 12,000 to 15,000 dry sheep equivalents.
The productive and sustainably-managed basalt grazing and farming country ranges from open arable slopes, rolling hills and lightly scattered timber. It is extensively fenced for progressive cell-grazing.
South Bukalong has a 1.5km Bombala River frontage, a 2.6km Cambalong Creek frontage and 6km Bukalong Creek frontage. It also has an extensive network of dams and a reticulated water system.
Blue-ribbon Western Downs grazing makes $9.5m
A nearby family expanding their existing holdings has paid more than $9.5 million for Tullaville, a blue-ribbon Western Downs grazing enterprise with mixed farming capabilities in southern Queensland.
The 2267ha property, located 13km south-west of Moonie Crossroads, were offered for sale by the Cameron family after 16 years ownership.
JLL agribusiness director Clayton Smith was unable to disclose the buyer or the price paid, however he described the sale as a strong result for the region.
Tullaville features fertile brigalow/belah soils with extensive stands of improved pasture.
It has been operating as a beef cattle enterprise with 350 breeders and progeny, supported by 685ha of cash crops. However, it could also run as a backgrounding enterprise supporting a larger breeding operation.
There is capacity to increase the 1000AE stocking rate by growing summer and winter fodder crops or continuing the improved pasture program.
Tullaville has had just two owners. In the 1960s Bill Baker drew the 2267ha block in a ballot and subsequently cleared and developed the property. Forty years later it was purchased by Don and Patsy Cameron.
Since 2006, the Camerons have underpinned Tullaville with good operational infrastructure and a 2000 head feedlot approval.
They have also invested significantly into regrowth control, pasture improvement, upgraded water reticulation (private artesian bore) and a central laneway resulting in greater efficiencies and productivity.
$6m for NSW Central West mixed grazing
A record price has been paid for a mixed grazing opportunity in the tightly held Vermont Hill district of central western New South Wales.
The 4900ha Avalon is 80km north-west of Condobolin and 180km west of Forbes and Parkes. Boasting a good body of feed, it was sold after more than 40 years ownership to wind up a family estate.
Paddy Ward from Ray White Rural described it as an exceptional sale.
"The auction was well attended with ten registered bidders and six active on the day. In the end, Avalon was secured by the neighbouring Waters family, Marranoonbah, who paid $5.925 million or $1209/ha bare."
Currently running around 350 cows and calves, the property is rated to carry 5000DSE.
The country is level to gently undulating with red sandy loams, granite soils, kurrajong, pine, yellow box and rosewood.
Situated in a 437mm rainfall district, Avalon is watered by 15 dams with good catchments and numerous watercourses which traverse the property.
The property has broadacre cropping potential – more than 1110ha is arable, with a further 2000ha of country that was chained and raked in the 1990s.
Winton family secures southern QLD's Warrowa
A like-minded family from Winton has secured Warren and Lynelle Urquhart's productive cattle and cropping property in southern Queensland, operated with a strong environmental commitment.
Warrowa, which neighbours the Southwood National Park, is 26km from Moonie and 70km from Tara – centrally located between southern Queensland's Western Downs and Goondiwindi regions.
Andrew McCallum from Nutrien Harcourts GDL was unable to disclose the buyer or the price, but said the property achieved a good result in the current market.
He also said the incoming purchaser would continue to support the environmental initiatives on Warrowa.
The 3600ha holding was taken up in the 1930s by George Telford who retained natural shelters and shade corridors to provide protection for stock and cropping, and create laneways for mustering.
When the Urquharts took over Warrowa, they upheld Mr Telford's vision by adopting ecologically and economically sustainable management practices to enhance the value and productivity of the land for future generations.
In 2006, the couple was among 11 Queensland landowners to receive a grant (through the Beattie Government's NatureAssist program) allowing them to retain control of their land, while protecting it forever (grant funding is generally available on a yearly basis for projects that maintain or enhance the nature refuge).
The Urquharts subsequently honoured Mr Telford's conservation efforts by naming the 1150 hectares, the C.R. (George) Telford Nature Refuge.
As the nature refuge is integrated across the entire property, Warren and Lynelle Urquhart explained all of the land is productive.
"We value the environment and are working with it. We have made a commitment (via a legal agreement) not to overstock and to maintain a certain percentage of ground cover within the nature refuge."
The country on Warrowa features a mix of brigalow/belah and quick responding red soils, and a huge body of natural grasses and improved pastures that can support 1000 adult equivalents.
It is well watered by a free-flowing artesian bore, six dams and a seasonal flow from Bendee Creek.
Cooper Creek's Currareva sells to Ben Donpon
Ben Donpon from St George has added the Cooper Creek's Currareva in Queensland's central west to his portfolio of agricultural interests.
Currareva failed to sell at auction in June, passing in at $5.6 million. Andrew McCallum from Nutrien Harcourts GDL was unable to disclose the price paid for the property, however it is believed to have sold well above that figure.
The 26,985ha property, 18km east of Windorah and 230km west of Quilpie, comprises a balance of flood-out Cooper Creek country, sweet stony gidgee, mulga and box flat ridges, and spinifex red sandy mulga country.
Currareva is also watered by five sub-artesian bores, three dams and a 13.5km frontage to the Cooper Creek. This stretch of water, which is more than 10m deep in parts, has never gone dry. Two 10,000MGL irrigation licences were included in the sale.
Currareva is running more than a thousand mixed cattle and the boundary fencing has been renewed in the last ten years.
Marian Weir grazing sells to the Ricketts from Clermont
Gordon and Sue Ricketts from Clermont have secured tightly held grazing country on Central Queensland's Marian Weir.
Gary Johns from Nutrien Harcourts was unable to disclose the price of the Marian Weir Irrigation Farm, but it is understood to have achieved somewhere between $3 million and $4 million bare of cattle.
When the 200ha holding was offered in May, Mr Johns said properties fronting the Marian Weir rarely come to the market.
"It is a unique opportunity to acquire productive irrigated pasture ideal for rotational grazing, cane, legume crops, orcharding or hay production," he said.
Located at Devereux Creek, the fertile volcanic and alluvial soils can run up to 300 breeders.
Fronting the Pioneer River for 1.7km, the Marian Weir Irrigation Farm is also watered by a 353ML allocation and a three-phase pump site into high pressure underground mains and hydrants. An area has been set aside for a large storage dam.
Click here to access more property sales results