THIS week's property review includes this wrap-up of recently completed sales, and a separate article on interesting recent listings across the country.
$4.125m buys top CQ leucaena country
Cloncurry agent snaps up Cathedral
Boorowa block sells to locals, prior to auction
$4.125m buys top CQ leucaena country
 BILOELA sisters Chelsea and Jessica Howard and Phillipa Leahy have paid $4.125 million at auction for the Central Queensland fodder and cattle property Glenreagh.
Advertised as "the ultimate leucaena property", Glenreagh covers 966ha, and is located 8km  north of Banana, and 53km west of Biloela.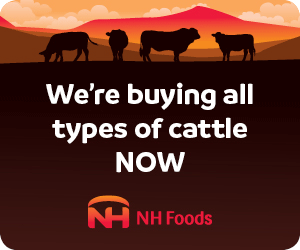 Hourn & Bishop Qld, Moura, conducted more than 30 inspections of Glenreagh on behalf of vendors Doug and Sandra Barnard prior to the May 23 auction, which saw nine parties register for bid cards. Bidding opened at $3.3 million.
Glenreagh is predominately gentle undulating brigalow, blackbutt and softwood country running to flats along the Banana and Police Camp creeks, and with a small area of broadleaf ironbark country.
More than 400ha of leucaena has been established, and pastures are mainly buffel, green panic, bambatsi, butterfly pea, siratro, seca stylo and native species.
The property is watered by a main bore connected to 240-volt power and equipped with a submersible pump which takes water to the house, cattle yards and six poly tanks to provide water to most paddocks.
Glenreagh has a second bore equipped with a pump jack and a Lister LT1 engine, and three paddocks have dams.
A modern set of steel cattle yards includes a concrete plunge dip and a covered work area, crush, curved force, curved race, and a pneumatically operated three-way draft.
Glenreagh has been subdivided into 11 main paddocks, most serviced by two laneways for efficient cattle movement, and it includes a home with additional office area, large steel machinery shed and workshop.
Hourn & Bishop Qld director Gary Bishop said the Barnards had done a great job with improving the property, which was reflected in the number of people who showed interest in Glenreagh.
Cloncurry agent snaps up Cathedral
Cloncurry stock  agent Peter Dowling and his wife Susan have paid $2.3m ($82/ha) for the 27,800ha Winton (western Queensland) backgrounding and breeding property Cathedral.
Vendors John and Katrina Paine, who have held Cathedral for the past 15 years, are downsizing.
During their ownership, the couple has completed a significant amount of work to make Cathedral a low-cost operation with minimal management by erecting new fencing and constructing four new dams.
The property is also watered by an artesian bore, 17 dams and numerous creeks and channels.
Cathedral is currently well-grassed from an excellent start to the 2019 wet season and is rated to carry 1200 adult equivalents. It is also capable of running sheep and goats.
The country consists of Mitchell and Flinders downs, flood-out channel systems and creeks supporting established areas of buffel and native grasses, rangeland and ironstone country growing seasonal native herbages.
Tom McLeish from TopX said it was a solid price.
"Cathedral is a unique property with a diverse mix of country types. While it is a beef operation, there is scope for other income generating potential, such as carbon projects," he said.
Boorowa block sells to locals, prior to auction
Boorowa's Tillararra has sold prior to auction for around the $2.5m asking price.
The 590ha cattle and sheep breeding and finishing operation is situated 22km east of Boorowa, in the productive south west slopes region of New South Wales.
The country consists of fertile valley floors transitioning through arable slopes to sedimentary hills. It has a productive pasture base of native perennials suited to the local climate to take advantage of the district's non-seasonal rainfall.
The property has fodder cropping capability via the deeper soils in valley floors and mid slopes, with 35ha of oats included in the sale.
Tillararra boasts high-quality improvements and reliable water resources, including a pump, a tank, trough and 17 dams.
The property has an historical carrying capacity of 4300 dry sheep equivalents.
CBRE selling agent Richie Inglis said the vendors accepted an offer from a local operator the night before the auction.
"The price paid was around $600/DSE and that is where we believed the value sat for a breeding block in this area," he said.
Vendors, Paul and Mary Reardon, will relocate to Canberra to move closer to family.
Click here for more recent property sales.