What are the implications from the recent widespread beneficial rain for the property market? Property editor Linda Rowley seeks some answers from contacts across the industry…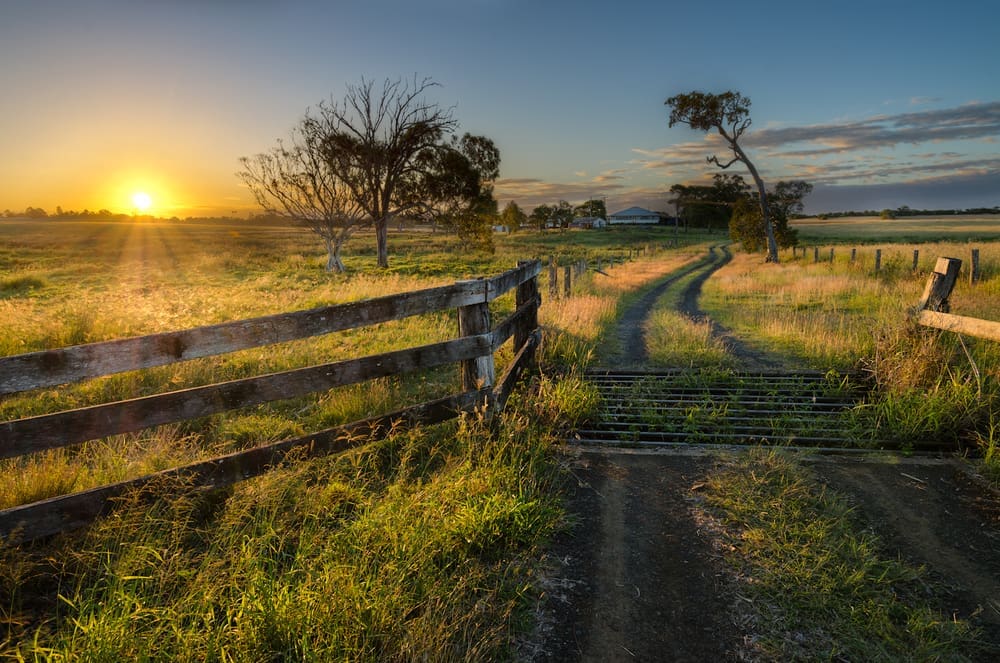 DRY conditions during the first half of the year resulted in a notable decline in property listings in Queensland and New South Wales, in what was earlier predicted to be a very busy period.
During June, unseasonal heavy rain has drenched large parts of eastern Australia. The question is what effect will it have on the property market in the back half of this year?
Ten months ago, the CSIRO predicted the 2015 El Nino would be closely followed by a reverse La Nina weather system, swinging conditions from prospects of drought to prospects of flooding rains.
It came in the form of a major weather system which extended from far north Queensland, south to Victoria, to parts of eastern South Australia and drought-stricken Tasmania.
In western Queensland, parched Longreach, Barcaldine, Isisford and Tambo districts had their highest-ever June rainfall totals, with records dating back to the late 1800s.
Heavy rain drenched central and southern Queensland. Charleville recorded its highest June daily rainfall total, with 80mm falling in one day. Some in the Channel Country received more than four times their average rainfall.
The rain has been described as a help, desperately needed and a good start, but not drought-breaking or widespread.
But flooding rains are unlikely to result in a flood of cattle property listings, industry feedback suggests.
According to rural real estate specialists, demand will continue to outstrip supply.
Queensland outlook
Veteran Queensland rural property identity Lex Heinemann believes the big dry in the state may come to an end by next summer following the best June break in many, many years.
"I believe it is the beginning of the breaking of the drought in this state, but there won't be an influx of properties for sale in Queensland," he said.
"Winter is not a time to grow grass. Grass grows best in the warmer months, and that is the time when owners like to present their places, with a body of feed. The best we could hope for is a wet country going into the spring followed by more rain. If that happens, by Christmas and early New Year, there will be a lot more places for sale," Mr Heinemann said.
"The rain means there won't be blood spilt. Many people are feeling pain, but low interest rates and strong cattle prices are helping them to consolidate their financial position, now that the season is starting to improve.
"There is certainly a build-up of people wanting to sell their properties, but not until their places are grassed-up. That may come later this year," he said.
Mr Heinemann is confident it is the start of better times for both income and season. "It will take time for the money to circulate, but there seems to be no sign of the cattle market abating. That's a very positive sign, together with a lovely start to the season."
Tom McLeish from TopX Longreach said the country in his area had already started to respond.
"There is some life in the grass and winter weeds are starting to grow, making the country more presentable. However, until there is a genuine summer rainfall event, there won't be a flood of fresh property listings coming on the market," he said.
Mr McLeish said he was talking to potential vendors to gauge their next move, but the majority were happy to sit-tight and see what their country does over the coming months.
"If it rains during spring and grass starts growing, then vendors might get serious and list their properties. If we can get a good, wet summer, the peak of properties will hit the market from February to April next year, I'd suspect."
"There may be the odd grazier who is highly motivated or financially stressed and worried about the competition of places available for sale earlier.  They might be willing to list their property when there's not so much listing competition. Others who have withdrawn their places for sale might also be convinced to give it another run following this flush of rain."
Tim McHugh from Townsville-based Hogan & McHugh believes the rain will stimulate demand for property, particularly domestic interest for bigger North Queensland grazing assets with significant cattle numbers.
"I'd like to think this is the commencement of the breaking of the drought. In fact, many old-timers suggest a drought breaks in the middle of the year and flows on into the next wet season. I think there's every reason to be positive. With the cash flow that's in the system at the moment, the stressed situation of some property owners will be lifted," he said.
NSW (Dubbo to the Qld border)
Mat Smith is a rural sales specialist at Landmark Harcourts – servicing an area from Dubbo, in the central west, north to the Queensland border.
He said his region had received good rain this month, but ruled out a surge in cattle property listings.
"Clients who were considering selling have decided to hold-on to their properties and re-evaluate their situation. Many graziers have had a tough run, particularly north and west of Coonamble.
"They are cashing-in this year and reviewing where they are at next year. There is renewed potential to make a significantly good return with strong beef and lamb prices were are currently seeing, and good sub-soil moisture means many can sow a crop this season."
Mr Smith said the rain would hold off distressed sales and help many get back on their feet.
"A limited number of sales has occurred at the high end of the market and in some cases, broken new ground," he said.
"The trend should continue over the next 12 to 18 months. Cattle numbers should also climb rapidly as Queensland and the Northern Territory rebuild. So, the next 18 months looks very positive."
In terms of interest, Mr Smith said there was plenty of enquiry and buyers lined up ready to purchase.
"The only reason we are not seeing many sales is a lack of listings. The demand for purchase is significantly higher than the sale side and the imbalance is likely to exacerbate cattle property prices."