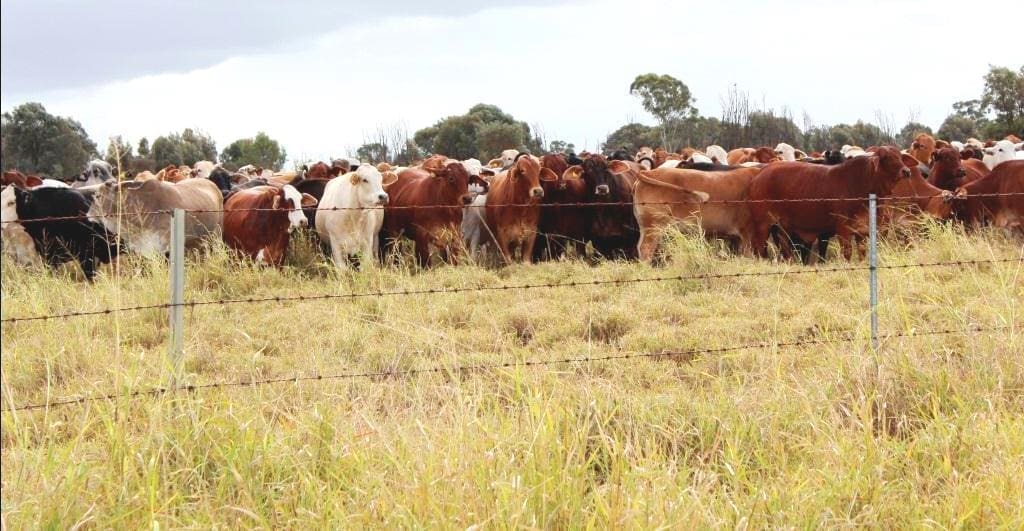 THOUSANDS of producers face the prospect of decimated property values, following the decision by the Queensland Government to introduce a vegetation management bill into parliament.
According to the Department of Natural Resources, Mines and Energy, the changes (see earlier report) will increase protection for high-value regrowth and remnant vegetation and boost protection for important habitats.
"Native vegetation is crucial for the health of the environment. Taking action to protect regrowth and remnant vegetation will help to reduce our rate of land clearing and lower carbon emissions."
To protect high-value regrowth, the Queensland government has changed the definition of this vegetation. The term will now apply to vegetation not cleared in the last 15 years (rather than since 31 December 1989). The government will also regulate regrowth on freehold land, and leasehold land for agriculture and grazing.
Around 1.77 million hectares of Queensland have been nominated as high value regrowth. Putting that into perspective, it has been reported that only 23 million hectares or 13 percent of Queensland has ever been cleared and that's not just for rural or agricultural purposes – that's for every purpose including roads, urban development and mines.
Under the new laws, producers can continue to harvest fodder for stock in drought. In south-west Queensland, harvesting mulga to provide fodder for domestic stock during dry periods has been practised for more than 100 years.
But now, producers must submit a development application costing more than $3000. Without this thinning permit, many producers would have a limited supply of food for their cattle.
AgForce, the unifying voice for Queensland producers, has been vocal about the effect these changes will have and has called on the state government to understand the implications of such harsh vegetation laws not only on producers, but on the small towns and communities that rely on farming.
The state farm organisation's rural property valuer John Moore said grazing properties will be impacted by the legislation in two ways:
The value of country now deemed as high-value regrowth (previously called non-remnant or white on the vegetation management map) has been reduced significantly because it cannot continue to be cleared or developed. Mr Moore said the carrying capacity and the value of these regrowth areas will be diminished. "I have seen examples of properties having 20 to 30 percent of their property classed as regrowth, and in some cases up to 40pc. Those properties stand to lose up to 20 to 30pc of the value due to this decision." He said it was important to note that holdings with a Property Map of Assessable Vegetation (PMAV) are currently protected against these recent amendments.
Producers face the challenge of using remnant areas in a productive manner. Mr Moore said the new application process is imposing further restrictions and costs on producers. "It affects the harvesting of mulga for feeding stock during droughts and the viability of thinning thickened remnant areas, as well as the businesses undertaking these activities. The process of being able to clear for high-value agriculture has also been removed, having large implications for productive land that could be cleared and used for agriculture."
Lisa Lonsdale is a former agri-banker who has an agribusiness consultancy business in western Queensland.
Ms Lonsdale said the new vegetation management laws were concerning, especially for the state's south-west.
"Those producers rely heavily on mulga for fodder. I must emphasise that producers don't clear mulga, they push it, so livestock can reach it and the mulga can rejuvenate."
"These new laws will make it very difficult for producers to feed their livestock during droughts. Each application costs more than $3000 and some producers have been applying for thinning every two to three weeks," she said.
Ms Lonsdale believes the new laws will devalue properties.
"When it comes to land valuations, bank managers and rural valuers are already expressing concern. The amount of remnant mulga country on a property could slash prices by 40 to 50 percent."
She said having not yet been introduced, there was no exact figure of how much land values will decrease under the new laws.
"However, if you are unable to improve that land and use those mulga trees and push them over for fodder, essentially no grass is coming through. If there is no grass there is no sustainability, so there are no livestock living there and therefore it is not economical for these producers to continue, rendering some properties unviable."
"That is like waking up tomorrow and having your house in Brisbane that was worth $1m now worth $600,000. And to add to that, your debt is still at $800,000 but your wage has decreased by 30 percent."
"Who is going to buy these Mulga Lands properties that have no value to neighbours or to anyone that is running a viable business?"
Ms Lonsdale said if a property could not feed its livestock, then carrying capacities will be reduced.
"If the carrying capacities are reduced the cash flow of the business is impacted severely as well. This is a huge issue because not only is it reducing the value of the land, it is also significantly reducing income, putting a greater financial stress on the business."
"Producers budget on how much mulga for fodder they have on their places until it rains again. By factoring in the cost of pushing mulga, producers can survive for another 12 to 24 months with unseasonal poor rainfall, and still have the stocking numbers they require."
Ms Lonsdale said if the laws are passed, tens of thousands of head of cattle will be taken out of Queensland and producers will still be expected to service their debt at a higher level.
"There is nothing wrong with the current legislation, so why fix something that wasn't broken in the first place? And why isn't a feasibility study being undertaken that not only validates the science behind the changes, but also the economic impact to the producers and the economic viability to the towns that surround the Mulga lands?"
Ms Lonsdale believes the new laws are purely political.
"The reasoning behind having the Mulga Lands included has nothing to do with broad-scale clearing, but to do with meeting carbon targets. The 'experts' know that producers will be pushed into a corner to take up carbon initiatives on their properties in order to repay their financiers over the next 10 to 12 years."
She said there had been no talk of compensation.
"You can't put a price on compensation. It's far greater. Are you going to compensate the local truck drivers who cart these cattle? The local butcher? The local mustering contractor who won't get work for the year as cattle numbers aren't as high and family members can do it without outside assistance? The local mechanic who lets his local apprentice go as there isn't enough work for him? It won't be just the livelihood of grazing families who will be affected, it will be towns as well."
Well-known cattle producers, Blair and Josie Angus own and manage the Angus Pastoral Co which runs 35,000 head of cattle on four properties (Kimberley Station, Sondella feedlot, Chesterfield Station and Carpentaria Downs) covering 161,875ha in Central and Northern Queensland.
Josie Angus said the new laws meant they had lost some country on each property, but the hardest hit was Chesterfield.
"When we purchased it in 1996, the vegetation management laws were being touted. The property was almost entirely virgin brigalow scrub and we were granted approval to clear 40 percent. Today, a 2700ha paddock, legally cleared 20 years ago, has been deemed as high-value regrowth, with no studies to determine whether or not it has high conservation value."
"If the Queensland Government resumes high value regrowth country, we will lose $3.375m from that block alone, with latest property valuations on Chesterfield showing a $1250/ha difference between the developed and virgin scrub."
Mrs Angus is critical of the decision-making process.
"The computer program being used is indiscriminate in terms of tree species and density. For instance, a substantial amount of shade – a good balance of grass and trees – across our country has been coloured-in and mapped as high value regrowth. So, we can no longer continue to maintain that balance. It is incredibly inaccurate and huge anomalies exist between what's on the screen and what's actually happening on the ground."
Next week: We continue this look at the veg management laws' impact on property values, looking at the financial impact through the eyes of property valuers and bankers.