THIS week's property review includes this wrap-up of interesting recent listings across the country.
Chinese owners offer Upper Murray's Mt Falcon
UAE sheikh sells last Australian asset
Former Britz founder offloads Northern Australian ag holdings
South East Qld jewel on offer
Springsure country offers large body of feed
High performing northern basalt country
Western NSW grazing country on offer
100 years of ownership ends for Broken Hill property
Jundah country offers feed
Chinese owners offer Upper Murray's Mt Falcon
A restructure has prompted Chinese group Union Agriculture to sell off Mount Falcon Station in New South Wales' Upper Murray.
Since 2011, the subsidiary of Hebei-based Jiahe Brewery has secured five rural assets spanning more than 25,000 hectares across NSW.
They include the 4500ha Bobbara Station at Galong, the 11,500ha Glenrowan and the 1354ha Leandah/Wyangan aggregations at Gunnedah and the 5260ha Kyabra Station at Tamworth.
The 2887ha Mount Falcon Station, pictured above,  is located 18km south of Tooma and 150km north east of Albury-Wodonga.
It's renowned for its quality livestock, extensive pasture improvement, first-class stock facilities and management.
The country has rich red granite soils that consist of slightly undulating slopes with some low hill country, leading to Taylors Creek with higher plateau and steeper country to the east. Water is supplied by three permanent creeks and a newly sunk bore that pumps to two new poly tanks reticulating to concrete troughs.
Mount Falcon has two major laneway systems and has been extensively fenced, with over 50km of new or replaced fencing in the last seven years. It has been conservatively stocked with an estimated carrying capacity of 20,000 to 23,000 DSE and is currently running 1000 Angus breeding cows.
There are multiple opportunities to add to the already established beef enterprise through a combination of prime lamb, wool, dairy, silage or hay production.
Mount Falcon last traded in October 2011 for around $6 million. With today's dry sheep equivalent rates ranging between $650 to $900, the property could sell from $13 million to $15 million, one estimate suggested.
Angus Macleod from Colliers International believes the property will attract anyone seeking scale, higher rainfall, reliability and grass.
Mount Falcon is being auctioned by Colliers, together with Inglis Rural Property, on September 5.
UAE sheikh sells last Australian asset
Billionaire sheikh Hamad bin Hamdan Al Nahyan is offloading Idracowra Station, the last of his Australian investments, for more than $7 million.
Worth an estimated $29 billion, the sheikh hails from one of the United Arab Emirates' ruling families and is well-known for his eccentric spending habits, amassing vintage, rare and luxury vehicles, as well as reputedly building the world's largest SUV.
In February 2015 and after 10 years of ownership, the sheikh's company Shoujaa sold the 592ha mixed farming and grazing property Oakvale near Beaudesert, south west of Brisbane, for $4.2 million to a local earthmoving company.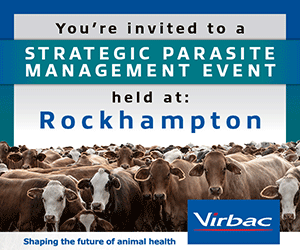 It's understood he has also sold a number of Australian commercial properties.
The sheikh purchased Idracowra in 2007. It being offered to market for just the second time since 1952.
Located 10km east of Erldunda and 120km south of Alice Springs, the Central Australian cattle operation spans 462,800ha and can carry 7500 adult equivalents.
It is being sold on a walk-in-walk-out basis, including 3000 head of cattle, plant and equipment.
The country has areas of low edible mulga, with substantial stands located towards the southern boundary.
It features spear and various summer grasses along with areas of spinifex, as well as edible herbages, including bluebush and extensive stands of parakeelya, following seasonal rain.
The Finke River traverses the northern portion of the property for 90km, providing semi-permanent and permanent waterholes. The areas which flank the Finke are fertile, providing exceptional pasture during favourable seasonal conditions.
JLL agribusiness directors Geoff Warriner and Chris Holgar have been appointed to sell Idracowra.
Mr Holgar said the enterprise has been progressively developed to represent an efficient, low-cost pastoral enterprise supplying livestock to primarily southern (domestic) markets.
"Notwithstanding the current level of development, large portions remain undeveloped providing an opportunity for future development and expansion of the current grazing operation," he said.
Despite being dry, Idracowra is attracting strong interest from domestics. Situated in a tightly held region, there has been inquiry from larger farm families from outside the Alice Springs area attracted to the upside potential, the country type and its location.
While the auction reserve price is $7 million it is expected to sell for more.
Idracowra will be auctioned in Adelaide on September 6.
Former Britz founder offloads Northern Australian ag holdings
There's been overwhelming international interest in Katherine's Mary River West Station which has been listed for offers over $4.5 million, bare.
Spanning 93,000ha, the enterprise has been owned since 2008 by Melbourne-based Gunther Gschwenter, who founded the Britz motorhome business.
Mr Gschwenter has been winding-down his family's northern Australian assets. In December 2016, he sold the 187,300ha Ban Ban Springs, 180km from Darwin, and the recently listed 101,850ha Scott Creek, 62 km west of Katherine, is under contract.
Olivia Thompson from Landmark Harcourts said Mary River West was undeveloped, and currently held a pastoral lease.
"With improvements and basic infrastructure, a perpetual pastoral lease would be granted and because the Stuart and Kakadu highways run through the property, there is potential for a substantial fencing subsidies," she said.
Mary River West is the only large-scale property in the territory currently on the market for less than $5 million. It carries a variety of native grasses and natural springs, and can carry 6200 adult equivalents.
Located less than two hours from Darwin and an hour from Katherine, the property also boasts huge tourism potential.
Just 60km from Kakadu National Park, the incoming owner could be tempted to build a caravan park, eco-resort or safari lodge.
South East Qld jewel on offer
A southeast Queensland property described as a 'jewel in the crown' is being offered for sale after 40 years of ownership.
The 1121ha Brooyar Station is situated 40km north west of Gympie at Woolooga. Noosa and the Sunshine Coast are just an hour and a half drive.
It boasts fully improved undulating rolling pastures, including callide rhodes and legumes, double frontage to the Wide Bay Creek and 15 dams.
It also features a grand 100-year-old homestead with four bedrooms.
Brooyar has been held by retiring Terry Rauchle who has spared no expense in improving and maintaining the entire property to the finest quality.
John Bambling from Bambling Property said the holding would suit a variety of buyers.
"It's difficult to find country that can run 800 head in this area, so cattle producers will be interested, as will lifestylers and investors. It could also be a land banking opportunity, with Brooyar divided into 11 freehold titles giving someone the potential to profit from selling them off as individual farms."
Brooyar Station is being offered for sale by tender closing on August 16.
Springsure country offers large body of feed
Grass-hungry producers are showing good interest in two adjoining Central Queensland grazing properties that are carrying a large body of feed.
Located around 50km west of Springsure, the 9892ha Rangers Valley aggregation comprises 4887ha Broken Dray and 5005ha Rangers Valley.
Broken Dray is a fattening and backgrounding enterprise featuring mostly brigalow-softwood scrub to Nogoa River frontage country and areas of open forest. It is well watered by 18 dams, a permanent hole in the Nogoa River and two swamps.
Broken Dray has been EU accredited since about 2000 and is currently destocked.
The property formed part of Telemon – owned by the Rolfes since 1932. John and his wife Veronika sub-divided the Broken Dray block out of the family partnership in 2000, naming it after the hill (known as Broken Dray since early settlement) where the house was built.
The second property, Rangers Valley, is a breeder operation with mostly ironbark/bloodwood sandy hollows. The balance is lancewood, wattle and associated timbers, as well as 265ha of developed brigalow scrub.
It is watered by six dams, two bores and 8km of poly pipe, tanks and troughs.
The expressions of interest campaign closing on September 12 is being handled by Emerald's Maguires Real Estate & Livestock and Blackwater's Country Co.
High performing northern basalt country
One of North Queensland's premier cattle stations will be put to an expressions of interest campaign closing next week.
The 39,200ha Bluff Downs boasts high performing basalt country and is situated 100km from Charters Towers and 175km from Townsville.
The country features alluvial/flood plains, forest, native and improved pastures and stylos. It is watered by a river, creeks, permanent holes and 35 bores.
Long term owner Jack Smith, who owns numerous other properties in the region, has decided to retire.
Dick Allpass and Gerard Abbey from Elders Rural Real Estate said Bluff Downs had a solid reputation for breeding, growing and fattening cattle. It was once part of the Queensland Stations and Coutts Brothers empires.
"It is a known performer currently running 8000 adult equivalents, but in the past, it has carried considerably more. It is also located in a good rainfall area," Mr Allpass said.
There's been strong interest to date particularly from Central and Southern Queensland producers and the Northern Territory.
Western NSW grazing country on offer
The versatile and productive breeding property Langidoon, 60km east of Broken Hill, has been listed for $5.7 million.
Spanning 35,555ha, the country is a balanced mix of flat open plains of soft sandy country grass land plains dispersed with a variety of grasses, blue and salt bushes, as well as flood out zones with catchment lake and swamps.
The Treloar and Metford creeks deliver to the expansive flood-out, lake and swamp catchment zones.
Suited to both cattle and sheep, the property is also watered by bores, earth dams and supporting pipelines, servicing the numerous receiving tanks and troughs.
The adjoining property 24,914ha Metford was recently contracted after a registrations of interest campaign closed in June.
Langidoon has been occupied by the current owners, Andrew and Kathy Wall, since 2000. They have decided to sell up so they can expand their other rural holdings in southern Queensland and central western NSW.
Simon McIntyre from Landmark Harcourts said there's been significant rain since March.
"Two rain events over Langidoon (totalling 40mm) have filled the dams and flooded the creeks. This will give potential buyers optimism to purchase what is considered to be a very sweet block."
100 years of ownership ends for Broken Hill property
More western NSW grazing country has hit the market, with the 27,080ha Gum Park Station also being offered by Landmark Harcourts.
Located 108km north west of Broken Hill, the country is principally flat open grazing land.
Selling agent Simon McIntyre said one of the property's key features is that it captures water from significant flood-out areas.
"Gum Park has an 80 to 90sq km catchment zone, which is what you look for in station country. Recent, nearby rain created a flood down some of the creeks. So, a small portion of the property has lush green feed about six inches high," he said.
The property is also watered by two bores, one well and seven dam and has an average rainfall of 200 to 220mm.
Gum Park carries an historical average of 4500 ewes but is currently running 2500 ewes plus 150 head of cattle due to the present dry conditions.
After more than 100 years of family ownership, third-generation producer Wes Herring and his wife Kate have decided to sell up.
Mr McIntyre said Gum Park Station is the ideal stand-alone grazing block or a significant addition for a local producer.
The property is offered for sale by registration of interest closing on September 4.
Jundah country offers feed
A body of feed after earlier storms is part of the attraction in Jundah, western Queensland property, Fraserburgh, which goes to auction next month.
The 27,700ha freeholding includes mulga, bloodwood, box, dead finish and snappy gum country with spinifex and other native grasses grown in season.
The country is divided into seven paddocks, with Eight Mile Creek running through the property.
Fraserburgh is located 18km south east of Jundah on the Jundah Quilpie Road.
Improvements include a former homestead, single room quarters, five-stand shearing shed and yards.
Elders Real Estate Longreach agent Tim Salter takes Fraserburgh to auction on 28 August.
Click here to access more properties listed for sale