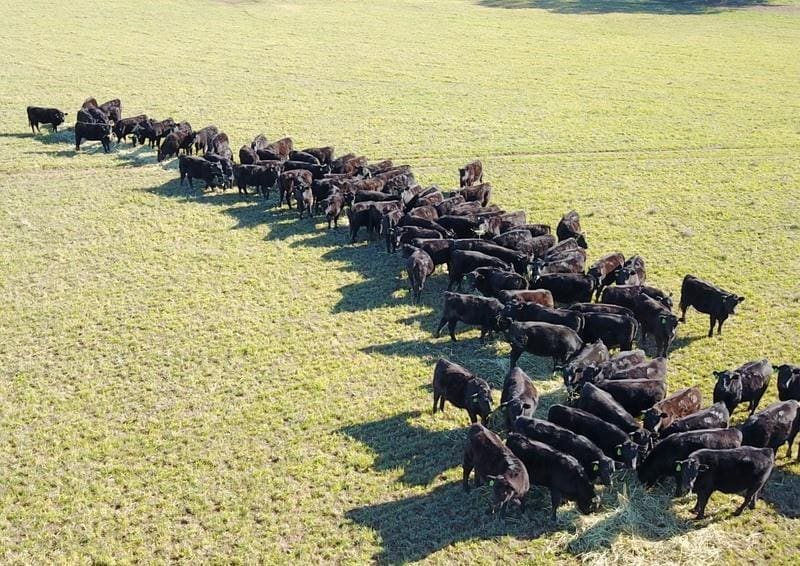 IN this two-part series, we look at how foreign and domestic investment capital is being captured by primary producers as a way to grow their business.
When Beef Central spoke to Danny Thomas, the regional director of agribusiness transactions, valuations and advisory services with CBRE about rural joint ventures three years ago, he was confident they would become more common.
"Particularly as the market becomes more institutionalised and investors become more sophisticated, I think we will see the involvement of more trading houses and more corporates," he said at the time.
This week, Mr Thomas said joint ventures were indeed being used more often as a means of maximising the use of land and capital.
"This has occurred particularly with larger scale assets, because it gives institutional money exposure to agriculture without the operating risks or the volatility."
He said the deployment of money by institutional investors (like listed agri group Rural Funds Management) that run a lease model, clearly demonstrated that there is a strong demand from tenants to lease these properties.
"Whether a producer sells their asset and leases it back or an investor buys the land and leases it out, that's almost like a 100 percent finance for the lessee or the prospective tenant. It's using someone else's money to invest in the use of the entire asset, instead of going to the bank and securing some finance and borrowing the rest."
Mr Thomas said joint ventures and sale and leaseback arrangements changed the capital stack.
"They forgo the exposure to any capital gain of that land allowing them to take their business forward quicker than if they had to purchase it themselves. That's why people favour the leasing model."
Increasing interest
Executive director of corporate finance at BDO, Margaux Beauchamp, has also noticed that joint ventures are becoming increasingly common.
"Joint ventures or sale and leasebacks are a way for producers to expand their business without the requirement for large capital. In this present climate, producers are shifting from an agistment to a lease agreement based on a percentage of the value of the property, rather than a dollars per head arrangement," she said.
Confidence was the main driver.
"Producers commit to a lease believing they can earn enough money from a larger-scale operation. Another driver is emotional attachment – producers who don't want to sell the family farm, so they seek someone to take the responsibility of running it."
However, Mr Thomas believes that most joint ventures or sale and leasebacks are driven by cold, hard economics.
"For the most part, there is only a limited amount of capital that producers have. If they think they can get the greatest return from that capital through their operations (double digit returns for trading or breeding cattle) rather than through owning real estate, it becomes a no-brainer to say don't own property, just have as much capital as possible deployed into livestock, plant and equipment."
Risks and downsides
Mr Thomas said the downside of sale and leaseback was that a producer loses control of their asset.
"Someone else owns your property and you only have control of it by the virtue of your lease. So, it's essential to have a sound lease document – in terms of the conditions and what it permits you to do."
He said it was important to note that producers under these arrangements are exposed to rent increases and some unknowns.
BDO's Margaux Beauchamp advises interested parties to seek a long-term lease (ideally 10 years) to iron-out any potential risks.
"Australia's rainfall is among the most variable in the world, so producers who fail to secure a longer-term commitment could get caught by a poor run in seasons," she said.
Other arrangements that needed addressing included who was responsible for repairs and maintenance, and capital development.
Ms Beauchamp said for smaller arrangements, producers needed to understand the tax situation and be mindful of the arrangements they put in place.
"For those seeking access to capital gains tax concessions, a property needs to be an active asset at the time of sale. So, a retired producer leasing their property who then decides to sell it is likely to face challenges in obtaining those benefits because the property would not be judged as an active asset."
She thinks joint ventures and sale and lease-backs are a good option, but warns they need to be well thought through.
"Seek legal advice from someone who is familiar with lease agreements for their particular industry. Identify the issues and address them," she said.
New England example
Last year, Colliers International ran a campaign for Maria River Cattle Company, seeking a minority equity partner to enter into a joint venture.
MRCC operates 9686ha across three aggregations of prime grazing country in the heart of the New England tablelands, producing Angus x Wagyu F1 cattle for existing long-term supply relationships for premium domestic and export markets.
Despite substantial interest from a range of buying groups looking to position themselves in a high quality and established beef business without direct management responsibilities, a transaction has not yet occurred.
The company is still seeking opportunities to partner with someone with similar interests to take the business to the next level.
Colliers transaction services agribusiness manager, Jim Guilfoyle, has noted increased interest from parties looking to fund more rapid portfolio expansion through equity placement rather than conventional debt avenues.
"This has been evident in the last few years with substantial capital coming from offshore parties entering into joint venture partnerships with established domestic operators within well run agribusinesses," he said.
Last year, Colliers negotiated a $100m joint venture sale of Koramba, one of Australia's largest integrated irrigation and dryland cropping enterprises, to PSP (one of Canada's largest pension funds) and farming company Australian Food and Fibre (AFF). More recently, it negotiated the $132 million share purchase agreement of Bengerang Limited assets (land and water entitlements) from listed Australian agricultural company Webster Limited.
Mr Guilfoyle said there had been a slow start for equity investment, but interest was building.
"An injection of capital, while forfeiting some ownership, speeds up the development process. Many generational farming families have been limited by subsidising expansion out of cash flow," he said.
Mr Guilfoyle believes these types of joint ventures are positive.
"They can allow capital flow for expansion and growth providing both parties have a solid understanding of production, markets and have the end game in mind. I believe we will see more of this occur as institutional capital continues to show a strong appetite for agriculture exposure across a range of sectors."
Sale and leaseback lagging in the beef industry
Sale and lease arrangements are more common in other agribusiness sectors, with the horticulture/viticulture and poultry sectors well established in this transactions model.
Mr Guilfoyle said the beef industry had been lagging behind because of production predictability.
"There is so much seasonal variability in terms of production units, time of year, kilos gained and calving percentages. From a capital point of view, there also needs to be thorough understanding of the industry's ebbs and flows and patience to ride them out."
He said more examples are occurring in the beef industry, with a number of sale and lease transactions in the last 12 months.
"While the producer and the capital equity partner are becoming more advanced in their structures, there is good appetite for post-farm gate assets such as feedlots or processing plants because there is more predictability."
"This type of transaction can provide long term capital growth on assets for the owner while allowing a less capital-intensive growth path for the operators. Colliers sees a significant future in acting for families seeking professional, commercial lease term brokerage for their properties as an option for succession planning rather than selling, given the property has operational scale."
Part two of this series, appearing next week, will showcase marketplace examples and gain additional perspective from industry experts on the practice of sale and leaseback.