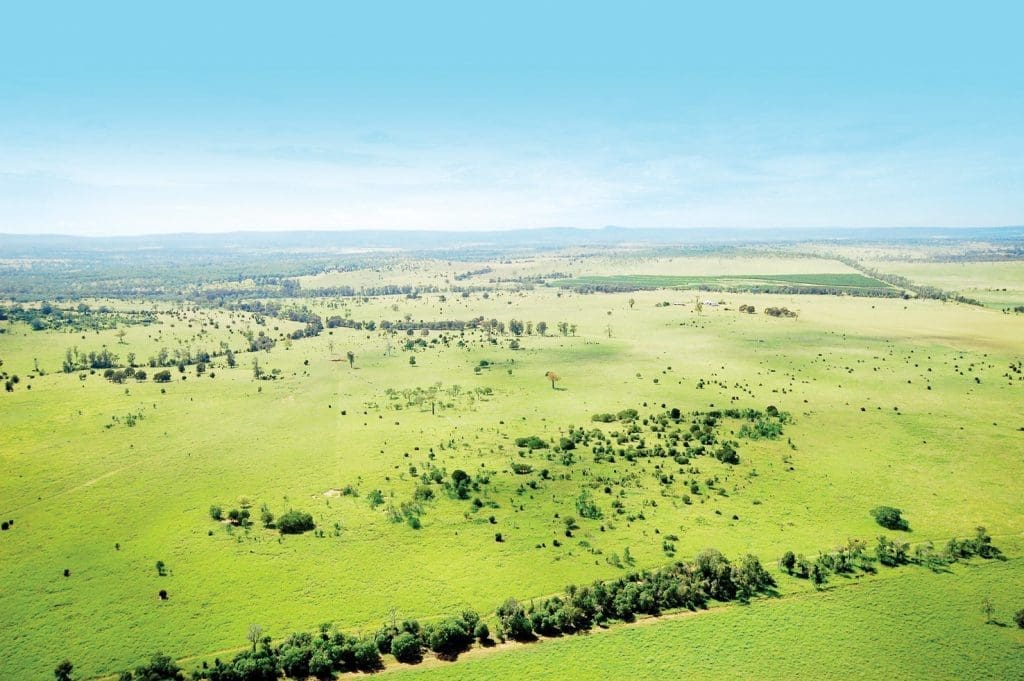 A RURAL finance advisor who has been involved in the rural property market for 25 years, claims he has never seen anything like the current number of property sale transactions being conducted off-market.
Over recent months, there has been only a trickle of beef cattle property assets marketed for sale through public channels after a period when grazing listings of any of significance have seemingly been few and far between.
But behind the scenes, business is still strong. In April, we reported on the trend towards off-market campaigns. In some regions at least, that trend is apparently stronger than ever.
Brad Sewell, a director at Robinson Sewell, which provides finance solutions to agricultural businesses, claims 70 percent of property purchases he is dealing with are off-market transactions.
"They range in price from $1.5m to $9m and are mostly family farmers. There have been so many. I have just closed an $8 million deal; I have another $8 million project on the go, in addition to a couple of properties ranging from $1.5 to $2.75 million," he said.
Mr Sewell said the transactions are not always neighbouring properties.
"Typically, such deals are in close proximity, but some properties are secured by word of mouth. I do a lot of work in Queensland and it amazes me how well networked that state is. You could be living in Thargomindah, in the south-west, and know everyone in the Gulf or Cape York. So, some of those off-market transactions are secured through those relationships."
Livestock relationships often trigger opportunity
Mr Sewell said more often than not, it is the livestock relationship that triggers the opportunity.
"Many stock and station agents are able to match older clients looking to retire with younger clients looking to enter or add to their property ownership. It is a major motivator for the agent, who gains commission from the property sale, while at the same time often retaining the livestock business of the new owner."
He said in many cases, he too helps connect buyers and sellers.
"I am helping some clients achieve growth and helping others achieve an exit. We have clients in Queensland, New South Wales and South Australia who are looking to buy, and other clients looking to retire, so the opportunities to transact discretely are there."
However, Mr Sewell questions why vendors want to enter into off market transactions.
"In just about every case, the vendor could go to market and achieve a higher price. However, nine times out of ten it is the vendor wanting the discrete sale – they don't want to spend $10,000 to $25,000 on a marketing campaign, they don't want unknown people driving around their property, but mainly, it is to do with the fact they would prefer that a 'local' person has the first opportunity to buy."
He believes the trend towards off-market transactions is counter-intuitive.
"With the market running so hot, I would expect most vendors to be taking their properties to market.  If I was a vendor, I would be going to market."
Mr Sewell said conversely, there was significant motivation by potential purchasers to find their own off-market opportunities.
"Highly motivated purchasers should talk to local landholders about their land ownership ambitions – their expansion plans – and approach potential vendors to avoid the disappointment of seeing the property go to the open market. Recently, some clients attended the auction of neighbouring property that at best, expected to make $2.8 million. It sold for $3.5 million."
Mr Sewell said eventually, he thought the off-market trend would slow down.
"Just like commodity prices or seasonal conditions, the situation will change. Everybody is saying the property, cattle, wool and sheep markets are running hot, but the energy and enthusiasm will unfortunately be tempered by a drought or commodity price correction sometime in the future."
He said the heat was likely to come out of the property market once cattle prices corrected.
"But it would have to be a major correction because the financial strength of many of our clients looking for an opportunity is significant. Most have no debt, have farm management deposits, and have more cattle, sheep or wool sales to come. With wool prices at an all-time high, one of my clients is just about to finish shearing 14,000 sheep. That client has no debt and will have cash in the bank. There are so many families in that position. Even with a reasonable correction in whatever commodity, particularly in livestock, many families will still be able to acquire assets," he said.
Mr Sewell said it had taken Australians a long time to work out that 'there's only so much land on the planet.'
"Australians criticise global investors and foreigners for buying our land, but that's because overseas buyers better understand there is a finite, and in some cases reducing area of agricultural land on the planet.
"However, prices must be tempered by a landowner's capacity to repay the associated debt. For example, an existing landholder who purchased a property for $40/ha 30 years ago that is now worth $400/ha is in a better position to buy additional land."
Mr Sewell warned that there were currently few Australian properties where the production capacity of the purchase property alone could repay the debt associated with that property.
"The acquisition generally requires other landholdings and enterprises already owned to help repay the debt associated with the recent property purchase. That's why it has always been hard for young people to get into the market, because they don't have the existing property to leverage off."
"Many real estate agents I talk to have potential retiring vendors on their books who want to take advantage of the current high livestock prices. These livestock producers are likely to hold on to their properties until there is a commodity price correction, or when seasonal conditions become unfavourable. I am advising clients to focus on value in the current market, and to remain patient until the next buying cycle."