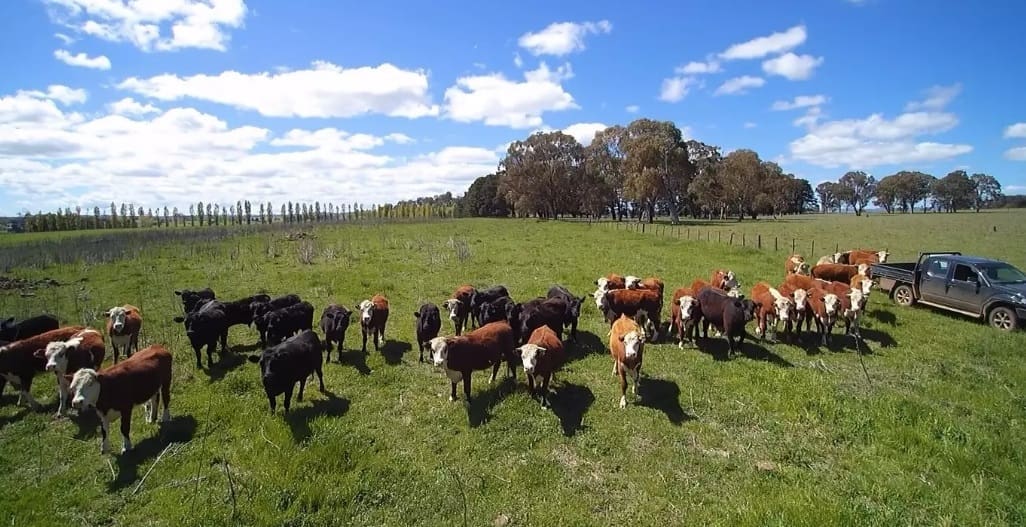 YOU can predict all you like, but if you wait long enough you will know the result with certainty, and this undoubtedly applies to the property market in the first half of 2020, with the ongoing tussle between the motivations of buyers and sellers.
Earlier this year, Rabobank suggested that an increasing number of grazing properties would come to market from sellers who had grown tired of waiting for the drought to end, and also those choosing to sell for lifestyle reasons.
In Herron Todd White's February Month-in-Review, questions started to emerge such as, "What if there is good general rain on a wide scale?" Will that see a rash of new listings to the market and swamp supply, or will the market tighten further as conditions improve?"
In March, HTW national rural director Tim Lane said broad rain would test a few theories about where the 2020 market would move, and whether supply would start to outweigh demand.
Three months later, Mr Lane said despite increased activity, there was still an abundance of grazing property demand, relative to supply.
"Coming out of the drought, there was an expectation that reasonable rain might bring a flood of properties to the market. That hasn't happened to the extent that some anticipated, which has kept supply very tight," he said.
"Rain has prompted more property listings, and those presented to the market have generally sold well. However, a lack of actual underlying supply means there has been a net reduction in physical transactions."
Mr Lane said interest continued to remain extremely strong.
"All the variables (interest rates and the livestock commodity outlook) are driving the market. There is a real interest in the sector broadly, despite issues with international trade risks for export and some impact (at the upper end) from the FIRB adjustments," he said.
Mr Lane said current investor interest was predominately Australian.
"We're seeing neighbour-to-neighbour, local district and some out of district action. Some southern buyers are moving north, while others, from the north and west, are heading to Western Australia."
Mr Lane said internationally, Australia agricultural assets were proving to be a reliable investment, in comparison with other asset classes.
"Five to seven years ago, institutional capital from Canada, the United States and Europe was centred around agricultural assets as a form of wealth protection. Agriculture is a legitimate asset class and uncorrelated to other external commercial market risks."
"That market has held up extremely well, and continues to largely move forward in the wake of disruptions caused by COVID-19. As a result, there should be more interest in the rural property market."
Mr Lane said district records were being set in many regions across the country.
"It doesn't matter whether it is grazing, mixed farming or cropping. There are generally positive trends for the agricultural land market this year."
He is confident the market will continue to perform solidly in the immediate future, barring any unforeseen external shocks or a return to drought conditions.
"At this stage, there is nothing to suggest otherwise. The significant level of demand relative to supply and rising value trends should continue."
North Queensland
David Woodhouse from Nutrien Harcourts in Charters Towers suggests the market in his region is the most active he has seen in a very long time.
He identified a combination of factors that are driving the market:
Strong cattle prices
Low interest rates
Producers in a position to expand
Succession and retirement
The reliability of investing in Australian agriculture.
Mr Woodhouse said buyers were far outweighing sellers in the current market – right across the board.
"At this time of year, property sales are usually quiet. However, winter rain and the milder conditions have combined to extend the selling season and it won't be long before the traditional late winter/early spring markets get underway," Mr Woodhouse said.
"With the heightened interest in purchasing and a limited supply, not everyone who wants to do something will have an opportunity over the next few months, and as a result the activity is likely to flow into next year.
Mr Woodhouse said the current environment was enticing producers to the market.
"Some are seeking expansion and some are still chasing feed. Then there are those who are looking to downsize or retire or buy another place for their children."
He said in North Queensland, producers were seeking quality properties across all price brackets.
"Usually there is a big push in a certain price-bracket, but this time it is across the board. Most of the interest is for quality properties, as opposed to second or third-grade grazing assets, and some are attracting premiums."
New South Wales
Col Medway from LAWD (Land Agribusiness Water Development) said the property market in his region was strong, but it was certainly not unprecedented.
"It is not the most active market I have seen. There has not been any noticeable impact from COVID, apart from the lack of speed with which buyers are getting their finances approved. It is the biggest single issue to getting deals across the line at the moment, and it is so frustrating."
Mr Medway said the improved seasonal conditions was the number one market driver across NSW, and most commodities remained strong.
"There is some pent-up supply in the market because producers were reluctant to take their properties to the market when they weren't presenting well due to last year's drought conditions. Now, many people across NSW are consolidating and are ready to bring their properties to the market."
There was no doubt it was still a seller's market, he said.
"Buyers aren't lacking, but the number of quality properties for sale are still limited. But I believe there will be a good supply of properties hitting the market in this coming spring."
Mr Medway said the strength of the market lay in properties with mixed farming capabilities (livestock and cropping).
"Supply is short and areas that can grow wheat and canola in combination with running sheep or cattle are proving to be the most profitable. The combination is certainly driving land values and district records."
NSW's south west slopes as currently being chased hard – similar to where Holbrook was 12 months ago, he said.
"It wasn't long ago that this country was regularly breaking the $10,000/ha mark. Late last year, it reached $12,000/ha and the market has continued to rise."