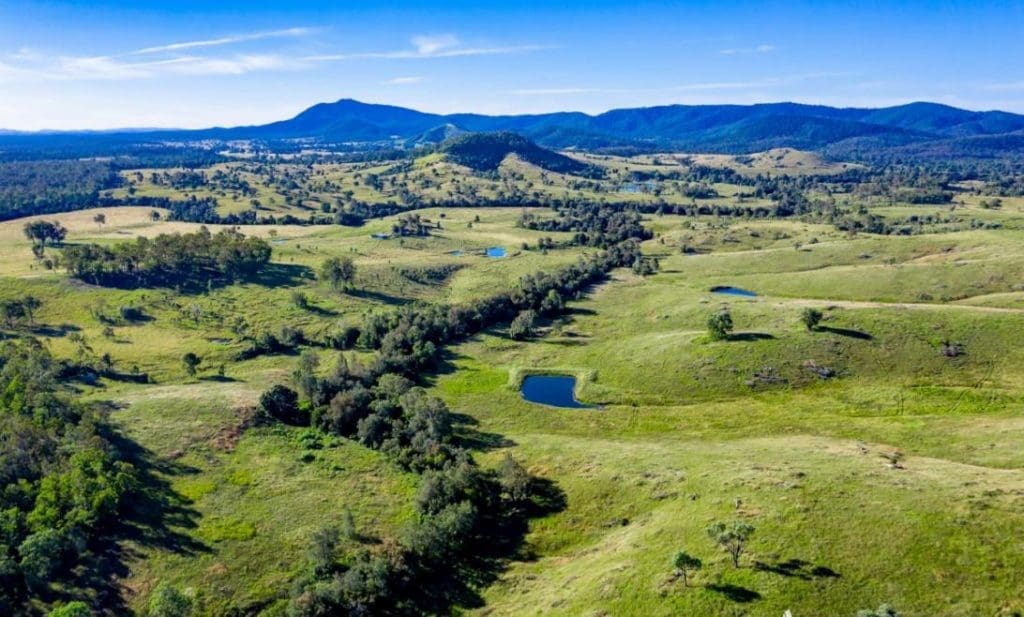 STRONG commodity prices will underpin rural property prices even if interest rates move upwards, two experienced rural property valuers from northern and southern Australia said last week.
In this week's property review, they explain the reasons why.
Speaking at Friday's annual Herron Todd White property briefing, held conjointly in Brisbane and Melbourne, HTW's director and valuations manager in Central Queensland, Will McLay, said for the first time in a long while, there was significant profitability in the industry.
"Producers are keen to hold on to their assets in high market cycles, causing a low level of supply. The buyer pool is still deep, even though people are talking about the potential increase in the cost of money. For now, the market is still balanced in favour of the seller," he said.
While some family farm operators are reportedly hesitant about jumping into new developments due to the rising cost of production, particularly for grains sector, Mr McLay said beef producers were unlikely to scale back or hold off on any future expansion plans.
He said the fundamentals remained positive.
"The sentiment is still as strong as it has been in recent years. While lack of supply means the property market is relatively quiet in some regions, the demand fundamentals underpinning rural prices will stop it from softening," he said.
Interest rates, input costs
While many commentators are predicting interest rates will rise, Southern Australia HTW property valuer Graeme Whyte told Friday's gathering that no one was game to say by how much, or when, it was going to happen.
"Interest rates will lift over the next 12 months, but not to levels witnessed 10 or 15 years ago," he said.
Mr Whyte said input costs were an immediate issue weighing heavily for many producers.
"It costs more to do everything at the moment. On-farm costs have virtually doubled in recent years. The price of fertiliser, fuel, chemicals, labour and importing machinery will have a significant impact, particularly for the cropping industry."
However, those rising costs won't have the same impact on beef/cattle and grazing properties.
Mr Whyte claimed livestock producers would notice higher input costs, but they would be offset by strong commodity prices.
"It is difficult to foresee any significant downward change in commodity prices. International geo-political issues have the potential to change the market fundamentals, but on balance, it is difficult to see commodity prices dropping much, and meteorologists are certainly not forecasting a return to drought."
Will McLay is confident commodity prices will continue to underpin northern property prices, despite the ever-present threat of interest rate hikes.
"As long as there is no really significant upward movement in interest rates, the property market can absorb a shift within limitations of what is reasonable – around one or two percent."
"While such a hike could mean the difference of a couple of hundred thousand dollars on a $10 million transaction, it is a consideration – not a deal breaker," he said.
Property prices
Mr McLay believes property prices could peak in the next six to 12 months.
"Property prices could sell at values higher than the current, established market levels. At some point, the market will top-out, but I don't think there is any concern for a softening in values."
Economically, it is a good time to be a producer and if you are under 30 years of age, you have never really seen an economic downturn
He warned that like any market, current strong market prices would not continue forever.
"Despite what lies ahead, there are still more than sufficient positives to keep buyers at the door looking for properties, at least in the short term."
Open and off-market transactions
Mr McLay said open market transactions outweighed off-market sales at present.
"Most people are keen to test the market openly, and there is certainly enough competition to keep doing that. Every property that has sold this year has been contested, so why wouldn't a vendor offer publicly?"
While a handful of properties have failed to sell at auction during the past 12 months, Mr McLay said some vendors were 'way ahead of the market' in terms of their expectations.
"A realistic seller will sell their property in this market environment. There is no doubt about it. There are still plenty of buyers and a relatively light supply of properties to the market."
Generational change
Graeme Whyte said agriculture was viewed as an exciting industry and many young people were returning to the family farm.
"The tables have turned. Ten or 15 years ago, many elected to leave. Today, many farming business are seeing their adult children returning, to get involved, and this has resulted in generational change and succession planning."
Mr Whyte said this generation was "reasonably ambitious."
"They have a higher risk appetite than the previous generation, and why wouldn't they? Economically, it is a good time to be a producer and if you are under 30 years of age, you have never really seen an economic downturn."
Mr Whyte said the younger generation's presence in the market had influenced prices.
"Limited supply in southern Australia hasn't necessarily been the driver of property price rises, it has been buyer demand. These young people have a higher risk appetite, and are prepared to compete in the market."
Mr McLay agreed, saying everyone wanted to get into agriculture.
"The limiting factor is the price-point, and that barrier is almost impossible to overcome unless you come from 'inside' the industry."
He said many producers were talking about the 'generational change' and as a result are succession planning.
"It is actually high stakes. Previously, the asset level of a family operator in Central Queensland was between $3 million and $10 million. Today, it ranges from $20 million to $40 million. If part of a producer's succession plan is to take on significant debt, then it is currently balanced by the strong commodity prices."
Mr McLay questioned whether it was the 'new world' and whether people can now afford to pay for properties at this level.
Tomorrow: HTW's annual statistical wrap of property price trends and property turnover.