In last week's property review, we posed the following (with apologies to William Shakespeare): "To lease or not to lease? That is the question."
After discussing the merits of leasing grazing land, this week we scrutinise rental yields and legal issues surrounding such lease arrangements – both important fundamentals that also require careful consideration when looking at leasing as an option.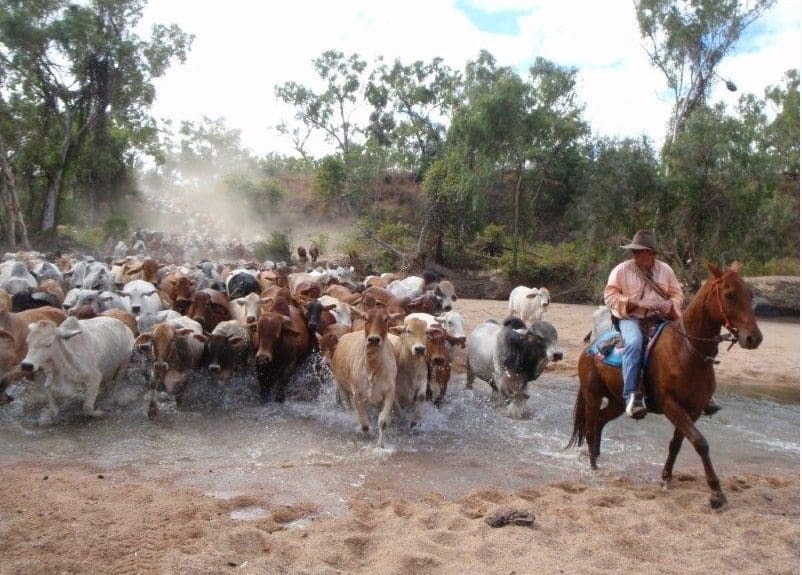 HERRON Todd White's Townsville based valuer Roger Hill said he was aware of about eight or nine lease tenancy agreements currently in place in the North Queensland grazing industry, and the rental yields on those properties ranged from as low as 2.5 percent to as high as 7.5 percent.
"The devil is in the detail as to who brings what to the table to enact such a return," Mr Hill said.
"For instance, a higher apparent income stream above 4.5pc would indicate the landlord is contributing to the day-to-day fencing, checking of water, putting the lick out or maybe even conducting the muster. It might also infer a certain amount is spent on fence maintenance or installing water facilities," he said.
"A lower percentage rental yield may suggest that the tenant is putting out his own lick, has employed a staff member and is paying for his own mustering."
Longreach stock and property agent Tom McLeish, from TopX, said the old rule of thumb of 'five percent' on leases had gone by the wayside.
"The lessee only cares about the carrying capacity of the country, not the valuation. They want to know how many livestock the lease can run, and the income-generating ability of the place," he said.
"A landowner will decide the numbers and a stockowner must decide whether they agree. If they do, it is simple, but if they don't, the point of difference must be negotiated."
Mr McLeish said conversely, problems arise when a landowner only wanted 2000 head run on his property, but charged a rate that warrants 5000 head.
"That's where negotiation comes in – having the appropriate people involved to try and get a deal done."
Australian Country Choice is one of the largest lessees of pastoral land in the country, with non-owned lands accounting for more than 176,000ha of land.
Managing director David Foote said there was no one standard rental yield figure, as very few landholders or lessors were looking to achieve an identical outcome.
"Additional variants come about through lease variations available, such as nett lease or triple nett lease, with or without plant, with or without management and at cost of land or valuation."
Mr Foote said the ACC model and capacity to pay lessees was highly predicated on final cost of goods (kilos gained or produced) delivered to the next part of the supply chain.
"The final cost of goods is impacted by growth rates, management costs, costs to market, location costs and so on. A flat line rent based solely on land value would be unworkable within our model."
He said a range from 2.5pc to 7.5pc would cover most scenarios.
"Up until the 2015 lift in cattle prices, the 2013 Meat & Livestock Australia northern beef situation analysis report showed 10 year operating cash returns for producers of around 2.6pc of land value, which would assume a capacity and level that could be an indicator of sustainable cash costs with a return for both lessee and lessor," he said.
 Legalities
HTW's Roger Hill said before leasing could go ahead, there were a number of questions that needed to be answered:
Who (tenant or landlord) does the water runs, checks the fences?
Who does (and pays for) the mustering?
What happens when grass reserves are depleted during times of drought?
Who has occupancy of the buildings?
How often can a landlord inspect the property?
The term (years) of the lease, and any option periods.
Mr Hill said one of the considerations in a lease was how the pasture is budgeted for.
"For instance, standard leasing agrees to a number of head each year. But pasture budgeting should probably be carried out at the same time each year to allow for extremes of seasonal conditions and to protect and encourage the growth of desirable grass species.
"There's no use renting your property out and losing your palatable perennial grasses when you get it back, due to over-grazing."
Mr Hill identified weed control as another consideration.
"If you have a clean property, you want to ensure that no weeds are introduced. Who is responsible for monitoring, treating and controlling them? On the flipside, if you have a property with weed infestations, the owner must determine who does the maintenance."
He said graziers tempted to lease land to address debt, family or investment concerns, should seek professional and independent advice:
Lawyer – the lease agreement is a legal document.
Financier – the owner needs to register it as an encumbrance on the property title. Leasing generates a new income stream so it is important to discuss the matter with a banker or a financier.
Valuer – a professional needs to determine the rent assessment in terms of who gives what and what's it worth.
Accountant – determine the tax implications.
The objective for both parties was to make a sustainable return on their respective investments, Mr Hill said.
"The relationship must be a win-win situation. If the rent favours the tenant, then it is not sustainable to a landlord. Conversely, if it is in the favour of the landlord, then it's going to choke the business of the tenant. A professional needs to correctly advise the level of rent each person brings to the table."
"Work out a fair price and draw some black and white rules around it."
TopX's Tom McLeish suggested stakeholders new to leasing should seek legal advice before they enter into an agreement.
"From a personal point of view, I am comfortable enough entering into a negotiation on a lease without getting solicitors' advice. However, when it comes to signing-off on a contract or a lease agreement that has been drawn up, I get a solicitor to check over the fundamentals to make sure I'm not missing anything," he said.
He stressed a lease agreement should be simple.
"There are two operators – the landholder who wants to derive an income from renting his land, and the stock owner who is seeking to derive an income by renting the land and putting stock on it. Don't over complicate it. Work out a fair price and draw some black and white rules around it."
Mr McLeish said people who had trouble negotiating a result should seek help.
"That's where stock agents or solicitors come into the equation. Some people are very comfortable and experienced in negotiating such deals, but others are not."
He said leasing was a very effective tool, but was not necessarily for everyone.
"The landowner and the stockowner need to be patient, good communicators and prepared to work. For instance, the place you lease might be 500km away, so you will need to travel to keep an eye on things."