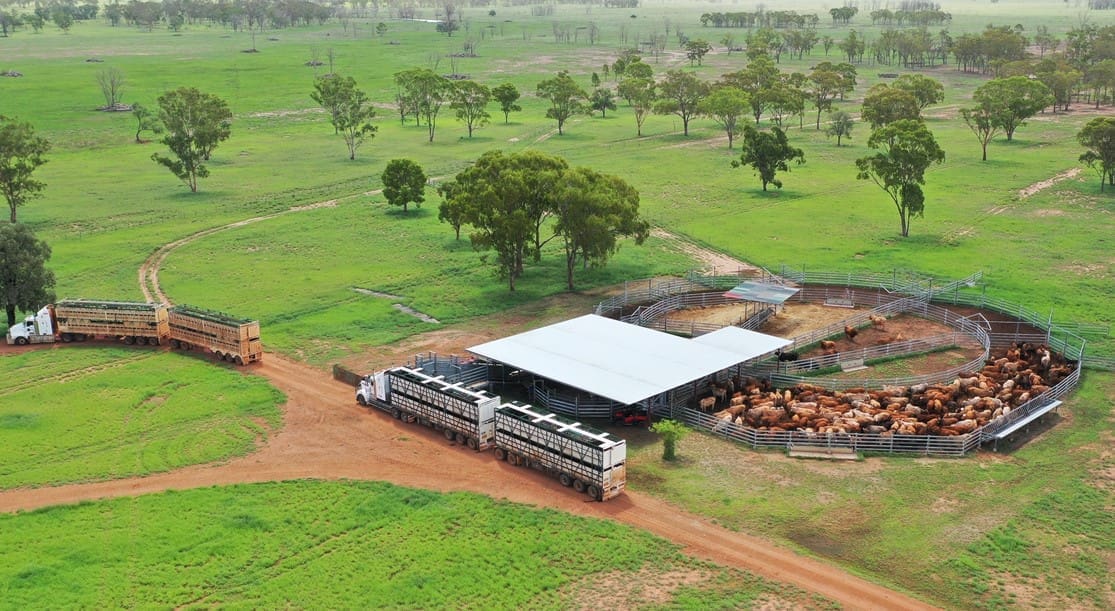 EXPRESSIONS of interest are more of a considered courtship, rather than whirlwind romance, but when it comes to rural land purchases, it is a path trodden by more and more buyers as it increasingly becomes a preferred method of sale.
Deb Purvis, an agribusiness director at advisors Robinson Sewell Partners, said people have accepted what expressions of interest is, however it can be difficult process for buyers.
"It isn't a transparent sales method. There is a lot of work involved, with interested parties seeking finance approval before putting forward an offer. Then, after the campaign has closed, there are further talks," she said.
Some buyers have expressed concern that under the expressions of interest process, agents might be going back to others, seeking a second offer in order to increase the sale price.
Ms Purvis said participants are never certain of what other offers have been made.
"Sometimes, property agents will return to a party engaging in the EOI process to discuss price, because their offer is not high enough. Buyers are concerned there is a 'behind the scenes auction' being played out, with no transparency."
Ms Purvis said no one knows what is going on.
"That's the frustrating part. Is there somebody else interested in the property? Most people have already put forward their best offer and recognise that if it is not high enough, they will miss out."
She said where possible, interested parties should submit an offer without a 'subject to finance' clause.
"More often than not, an offer that is 'finance ready' will be looked on more favourably than one that is subject to finance."
Ms Purvis said unfortunately, the timeline for an EOI campaign can be too limiting.
"In many cases, it does not give people enough time to secure finance approval. In the wake of the banking royal commission, it is taking lenders much longer to approve an extension of funds."
She said banks were also finding the EOI process time consuming.
"Lenders may have four or five of their own clients seeking an EOI on the same property. There is a lot of work involved in finalising those approvals and then there is a very real chance those offers will not be the winning bid."
"When you consider the tight timeline for offers to be submitted, most people find it easiest to speak with their current bank and not use the occasion to offer other lenders the opportunity to quote."
Ms Purvis said she recently worked with a client wanting to purchase land that was being offered by EOI.
"We put together a credit paper and distributed it to three banks.  The difference between the highest and lowest quote was 1.24 percent.  Over a $3.5 million loan, that is $43,000 per year.  Now that's worth consideration if an interested party has the time."
Ms Purvis said people should prepare information in a way that makes it easy for a lender to review and ascertain their interest in a proposal very quickly.
She urged interested parties to provide the following:
Serviceability information (ie. a two to three year cash flow, budget and outline on how the property will be managed)
A business plan of the property before and after the purchase
A machinery inventory
Livestock (ie. how are you going to stock it?)
Does the new property require further labour or capital expenditure?
Ms Purvis said the hardest thing with an expression of interest process was submitting an offer the buyer could afford.
"When there's no guide and you don't know who else is bidding, you really need to put in your best offer – one that is affordable for your business."
Ben Cameron, Bentleys Queensland
Last year, Ben Cameron, a managing partner at Bentleys Queensland, told Beef Central that sophisticated capital from pension funds was unable to compete at auction.
"They need time to understand the asset, to undertake due diligence, examine their finances, legals and their ESG (environmental, social and corporate governance)," he said
"But expressions of interest campaigns are all about giving potential buyers time to do their homework. I'm not just talking about offshore investors – local capital looking after institutional money is in the same boat," he said.
Mr Cameron said an EOI campaign gave a vendor control of the process.
"It is also more flexible for potential buyers needing board or investment committee approval. The timeline can be extended due to rain delays and the inability for potential buyers to carry out inspections."
In August last year, Mr Cameron was charged with the sale of seven outstanding Queensland grazing properties owned by Clark & Tait, via expressions of interest.
The properties were offered on a walk-in walk-out basis after 121 years ownership by one of the oldest remaining multi-family grazing partnerships in Australia.
The quality aggregation spanning 535,000 hectares across Western and Central Queensland, jointly carried 53,000 head of cattle in a normal season.
Collectively, the assets were estimated to be worth around $200 million, however the EOI sales process exceeded expectations by 10 percent, realising $220 million.
Jez McNamara, Ray White Rural
Jez McNamara said the method of selling depends on the property.
"It is horses for courses. Different properties have different requirements. Sometimes there is multiple properties or there are challenges that need to be overcome such as a carbon offset or a leases."
"An expressions of interest process works better in these situations, because it gives the buyer and the vendor time to work through out any contractual requirements," Mr McNamara said.
"A property taken to auction or to an expressions of interest campaign usually ends up with a similar result. The main difference is that an auction can be completed within six weeks of listing, whereas an EOI can take longer."
Mr McNamara said RWR favours auctions because they are an open negotiation process and everyone knows exactly where they stand.
"Competition creates good results for vendors and transparency for buyers. Potential purchasers are always happy to spend more if they know there is someone right behind them."
"That's the reason that buyers like auctions. Even when they feel like they have paid a lot of money for a property at an auction is, they feel better about it knowing it was clear and open negotiation and there was someone else there not far behind them," Mr McNamara explained.
Mr McNamara said buyers who express frustration at an expressions of interest process sometimes believe they are being played off against each other.
"We try to avoid the 'dutch auction' situation that can occur at the end of an EOI by ensuring there is a contract available and encouraging interested parties to express their interest on the contract.