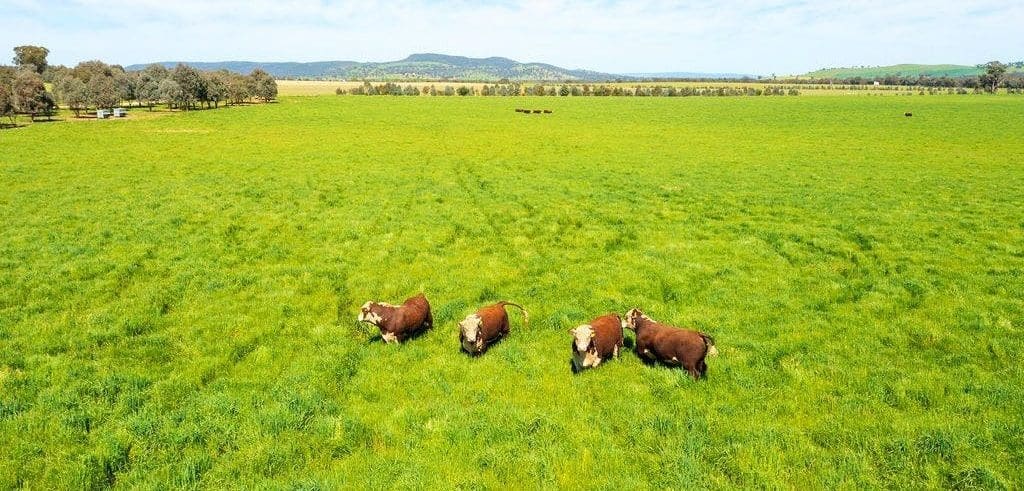 IN recent months, numerous grazing properties across Australia have returned to the market after failing to sell at auction.
Are vendor expectations too high, with some suggesting these properties are now sitting above the market at their current list price, or is buyer hesitancy creeping in?
In this week's property review, marketing agents give their mid-year take on the current state-of-play.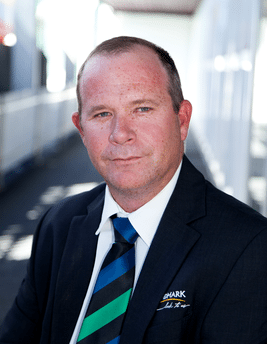 Darryl Langton from Nutrien Harcourts Roma has noticed falling clearance rates in his region.
"Over the last three to four years, every property I have put to auction has sold. It was quite extraordinary to have a 100 percent clearance rate – something I hadn't seen in my 20 plus years as a rural real estate agent," he said.
Mr Langton said more recently, some properties had been passed in on auction day.
"In any sales campaign, there is always a certain distance between a buyer and a seller. However, slower rural property auction clearance rates could signal a return to more 'normal' market conditions."
Mr Langton has witnessed an exponential growth in rural real estate values since 2014.
"In some cases, rural property market values have grown 20 percent, year-on-year. Now, those levels appear to be starting to flatten out."
He said there were a number of factors making buyers hesitant.
"Anyone who is making a substantial rural property purchase will be factoring rising interest rates into their budgets. Despite sitting at historically low levels, an upward trend is inevitable in the short term."
Mr Langton said in addition to rising interest rates, input costs are a concern for most farm businesses.
"There has been upward pressure on fuel and infrastructure supplies, such as steel, machinery and cars. While most farmgate prices are still strong, the increased costs will narrow margins."
Mr Langton said the caution hasn't reduced the number of potential buyers, however.
"While there may be a more measured approach from potential buyers in the current rural property market, conditions are still extremely strong."
He said the hesitancy was not yet influencing property prices.
"The market is still so fundamentally strong that I don't see any great impact on prices. However, common sense would say the market is not going to continue to grow at such a rapid rate, forever."
In April, Mr Langton listed Larnook, a 4179ha well developed grazing property adjacent to the township of Mungallala in Queensland's Maranoa. Located 130km west of Roma, Larnook is suited to breeding, fattening, backgrounding or potential lotfeeding. After failing to sell at auction, the property was listed for $10.5 million and is still on the market.
Ben Forrest from the Resolute Property Group doesn't believe the market is showing signs of hesitancy… just yet.
"It may be easy to blame some passed-in properties on rising interest rates, but each should be considered on a case-by-case basis. There is not enough evidence to consider hesitancy as a market trend at present," he said.
Mr Forrest admits the real trend will eventually emerge.
"The residential market is currently leading the charge, but I believe there will be a lag before rural properties follow suit. Who knows when that will be."
Mr Forrest said there were still plenty of buyers in the market searching for the right assets.
"'A' grade grazing country is still sought-after, compared to tier-two and tier-three (lesser quality) properties."
Recently, a big irrigation block at Nanango, in Queensland's South Burnett region, failed to sell at auction. The 408ha irrigation, dryland and grazing property passed in on a vendor's bid of $11.25 million and is now in the process of being subdivided into smaller parcels, seeking to attract a wider pool of buyers.
Mr Forrest said while unrealistic vendor expectations can sometimes be a factor, other times the bullseye isn't hit during a sales campaign, and on occasions, the market simply 'was not present' on the day.
Penyrhoel Station, a diverse grazing asset in Queensland's Sunshine Coast hinterland, also failed to sell at auction in late May. Located 15km north-east of Gympie and 55km north-west of Noosa, the 895ha block was anticipated to make more than $7 million.
Mr Forrest said there was no doubt higher input costs for certain property types was putting pressure on producers.
"People are expecting the interest rate cycle to start heading up and that is why they are stepping back a little bit to take a breath, and see where the market heads."
He said sooner or later, the strong rural property market would turn around.
"It's a no-brainer, but I am not ready to call it quite yet, with strong transactions still underway."
David Woodhouse from Nutrien Harcourts Charters Towers and Peter MacPherson from Queensland Rural haven't noticed any caution creeping into the cattle property market to this point.
Mr Woodhouse said buyers in North Queensland were still showing interest and plenty of confidence.
"They are willing to pay good money for quality properties with productive soils and a good level of development."
Mr Woodhouse recently sold the large-scale breeding and backgrounding property Rhonella Park to a neighbour for $14.4 million. The 27,000ha property is situated at the headwaters of the Burdekin River, in the tightly held area of the Upper Burdekin River Catchment, 130km west of Ingham and 240km north of Charters Towers.
He has also been involved in several off-market transactions involving first and second-grade properties.
Mr Woodhouse believes hesitancy surrounds third and fourth-grade holdings, however.
"Premiums are anticipated for first and second-grade holdings, but vendors with lesser quality places looking to cash in on the market are not achieving those levels," he said.
"Buyers are not willing to pay more for less productive places, those requiring higher inputs, or situated in less reliable rainfall regions,"
Mr Woodhouse said the threat of higher interest rates is not dampening interest in the agricultural sector.
"Most people have factored rising interest rates into their 10-to-15 year forecast."
Peter MacPherson reports a reasonable response to the Chillagoe integrated breeding and coastal fattening opportunity Crystalbrook Station, however the level of inspections was certainly down.
By comparison, Mr MacPherson said Far North Queensland's horticulture sector was unusually quiet.
"The main culprits could be the uncertain global situation and climbing interest rates, however it is too early to tell if the market is about to turn. I have no doubt the market will be slowed down sometime soon."
Mr MacPherson said vendor expectations were still the highest they have ever been.
"Their hopes are underpinned by years of high cattle prices and low interest rates. As long as this cattle market remains strong, the property market will remain fairly bullish. But sooner or later, it will come off the boil," he said.