PRODUCERS thinking about exiting the industry in the near future should start planning now, with experts suggesting the time is right to start thinking about best positioning to place properties on the market.
Conditions remain very dry across large parts of northern Australia, but there's now general acceptance that there will be a rush of property listings to market following rain, as vendors aim to optimise the opportunities provided through this year's sharp rise in cattle prices and growing confidence in beef export prospects.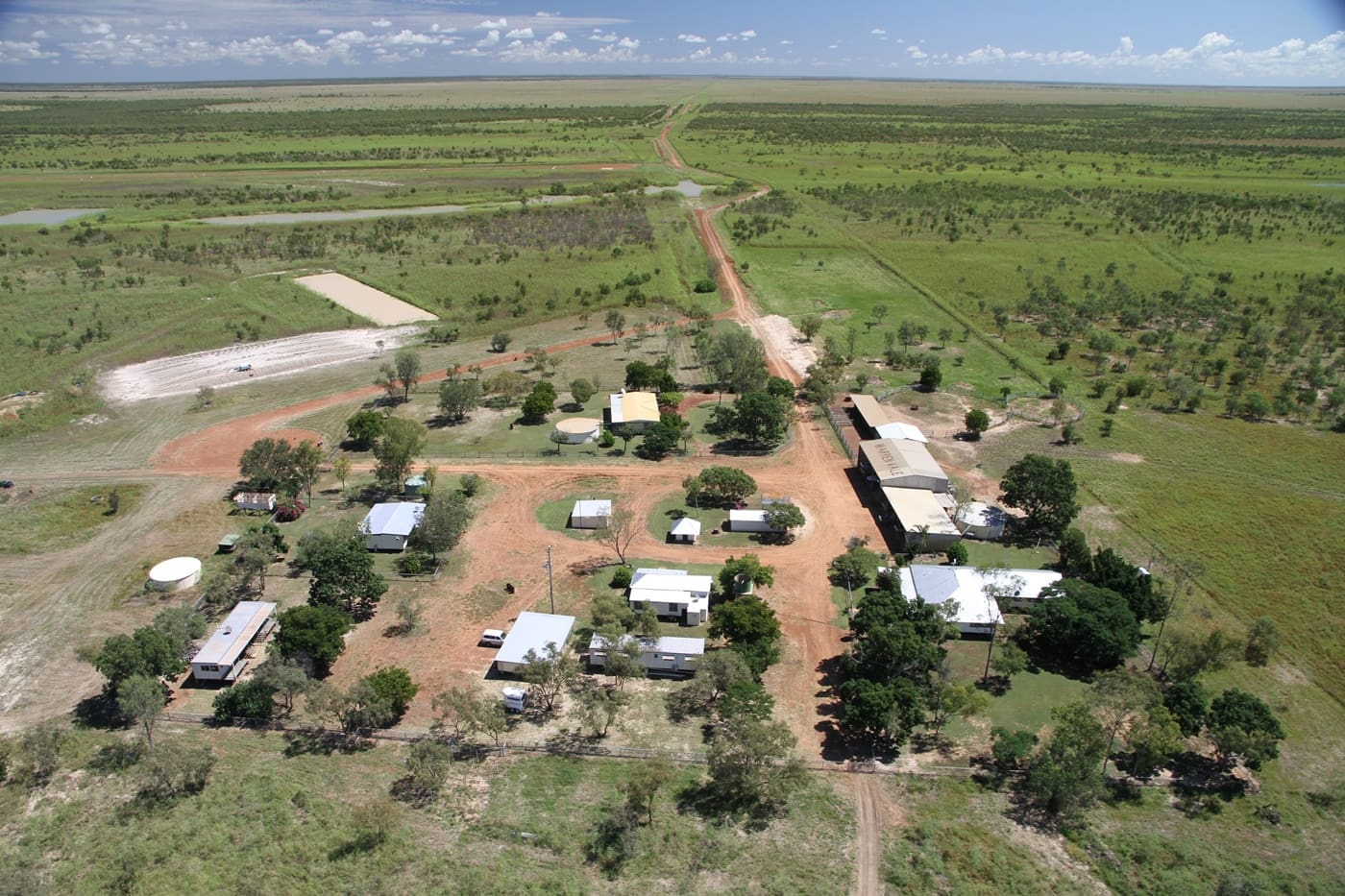 While there has been strong demand for beef cattle properties in many areas this spring, never has there been such a low supply of grazing land assets for sale, some agents suggest.
CBRE Agribusiness director Phil Schell said there were two reasons for the shortage in listings.
"It has been a rough couple of years and vendors are holding on to present their properties in their best light after rain, or when production is at the highest," he said.
The other reason was that some vendors may have unrealistic expectations over value.
"I don't believe high prices will flow back into property sales for another 12 to 24 months," Mr Schell said.
Low interest rates and strong commodity prices were also to blame for producers holding on to property assets longer than they otherwise would have.
"They are wondering how high cattle prices can go. People are watching the Eastern Young Cattle Indicator with great interest, wondering whether it will break 600c/kg dressed weight this year. Presently cattle are being live exported at 300-330c/kg out of northern Australia."
"We've never seen such highs, and it all augers well for buyer confidence."
A lot of enquiry evident at bigger end
Mr Schell said there had been enormous enquiry at the bigger end of the market in northern Australia, as evidenced by recent cattle property sales to mining magnates Gina Rinehart (Glencoe Station NSW and Fossil Downs, WA); Twiggy Forrest (Brickhouse & Minilya Stations, WA); and Perth business tycoon Kerry Stokes (Napier Downs, WA).
He said there were a number of other high net worth syndicates and offshore investors interested in purchasing large Australian beef properties, which were difficult to source, particularly in Queensland and the Northern Territory.
As an example, he said Chinese industrialist Xingfa Ma who purchased the NT/Queensland border cattle property Wollogorang for $47m in July this year was looking for another property.
"Buyers want scale, they want markets and they want good management," he said.
CBRE was currently negotiating the sale of a couple of large-scale Queensland operations, worth between $50 and $100m, Mr Schell said.
"Those properties will be settled in the next two months and a couple more are currently under offer."
He said there was also big demand for cattle country in south-eastern Australia because of reliable rainfall. "I think we're going to see property sales in areas we have never seen before. Buyers are looking for scale in the $10m to $30m price range."
Mr Schell believes people looking to sell their beef cattle properties in the immediate future should engage in a public campaign.
"Putting your property on the market puts both your property and potential buyers under pressure. It often realises the best price for the vendor," he said.
Financial performance records key
Margaux Beauchamp is the executive director of Corporate Finance at BDO, one of the largest full service accounting and advisory networks in Australia. She said it was important that producers whose assets might appeal to institutional or professional-type investors market their properties differently.
"Buyers of larger holdings are looking at financial performance (that is, the property's potential earnings and the return on earnings) and are trying to get a deeper understanding of that business," she said.
She said potential sellers should consider a vendor valuation report to independently verify what the carrying capacity of the property was, and set out summaries of the different types of country involved.
Ms Beauchamp said vendors needed to do their homework before going to market, in order to maximise their property's price.
Three key point to consider in preparation for listing
Bill Loughnan, a partner in Brisbane-based law firm Thynne Macartney, was recently named in the 2016 edition of Best Lawyers in Australia in the practice area of Agriculture & Rural Affairs. He said there are a number of issues that may ultimately impact on when and how a property goes to market.
He said vendors should consider three points in readiness for selling their properties in the first quarter of 2016:
Plan for the sale
identify what is being sold
identify the potential tax implications so that the appropriate strategy can be developed
Get advice
Talk to your lawyer, banker, accountant and real estate agent
Discuss when you should go to market, how to sell, and whether to list privately or go to auction, tender or EOI.
Are you in a position where you can offer some incentive to the buyer by way of a favourable apportionment i.e. offer relatively high prices on livestock and plant to maximise the tax advantages for a buyer
Consider your terms. For example, are you looking to sell the land but retain some grazing rights for a time? Do you need time to harvest a crop?
Are you in a position to offer vendor finance? If so, you should ensure you take adequate security
What do I need to do on the ground?
It could be as simple as branding the calves so you know exactly what you've got, harvesting crops, repairing fences and desilting dams, so the property and the livestock present to best advantage.
Mr Loughnan said there was a countless number of Queensland producers waiting for a break in the season so they can exit the industry. Unfortunately, he said, it's not only the landholders themselves in this frame of mind.
"I suspect there will be a number of banks who will tell particular clients that they not interested in refinancing restocking, and that it's time to look at other options. There will be a degree of pressure, as I think the banks are far more cautious now than they were prior to this immediate drought," he said.
Mr Loughnan said there was a sense that cattle property values, particularly across the north, had recovered towards the highs of the 2006-07 boom period, but there had not been a flood of properties come on the market because of how dry it has been across Queensland.
"What will happen if or when it rains? I'm not qualified to say, but it will be interesting to watch."