WHILE there is inevitably a lot of 'noise' when significant Australian grazing assets are bought by foreign interests, much less attention is paid on social media and elsewhere when foreign-owned land falls back into Australian hands.
Family buyers have dominated the grazing property buying landscape in recent years, filling a void left by corporate and institutional investors.
This week's property review looks back over the past year to determine whether a new 'buyback' trend is emerging in grazing land ownership, driven largely by family-scale operators.
Based on the transactions identified below, a land-area of very close to 2.2 million hectares of grazing country has returned to Australian hands in the past nine months.
Consolidated Pastoral Company
In October last year, the much-anticipated sale of UK-based investment fund, Terra Firma's Consolidated Pastoral Co started, with the majority of properties sold to date returning to Australian domestic hands.
It started with Malcolm Harris's Cleveland Agriculture securing Queensland's Nockatunga Station for a reported $50 million, including 5000 head of cattle and station plant.
Just last month, Mr Harris paid an additional $30 million WIWO for CPC's Ucharonidge Station in the Northern Territory.
In April, NT pastoral identity Sterling Buntine's Baldy Bay Pty Ltd purchased CPC's Mimong Station, near Kynuna, for around $20 million bare of stock.
The following month he paid close to $50 million bare for the highly regarded Central Queensland buffel grass finishing/growing property Comely Station.
Another former CPC property, 379,000ha Manbulloo near Katherine, has been sold to a syndicate of Australian and international interests, although the exact shareholdings have not been disclosed.
While several other CPC properties including Auvergne and Newry, in the Victoria River district, have sold this year to foreign buyers, this represents a 'zero net result' foreign land ownership change, given that Terra Firma itself is already foreign owned.
Other examples
Late last year, the Melbourne-based, Indonesian-owned, Benart Livestock sold Edith Springs in the Northern Territory to former neighbour Steve Black, based at Braidwood in New South Wales for $4.71m bare.
And in what was described as the largest single farm transaction in Victorian history, the Qatar-owned Hassad sold its Telopea Downs Station for more than $70m to the large-scale South Australian grazing business AJ & PA McBride.
In February, Greg Vickers and family, who own substantial holdings in South Australia, purchased Pine Hill Station in the Northern Territory from Filipino businessman Romeo Roxas for around $12m, including 5500 head of mixed cattle.
And in June, Epenarra Station, also owned by Mr Roxas, was secured by Mungallala Santa Gertrudis breeders David and Suzanne Bassingthwaighte. Trading as Bass Cattle Co, the family paid $14m WIWO (including station, plant and machinery and 8000 Droughtmaster cattle).
The latest foreign company to sell up
Following on from these sales, it will be interesting to see who puts up their hand (domestic or foreign) for China-owned Rifa Salutary's Australian grazing operations. Consisting of 14 showcase properties, they span 44,000 hectares across northern New South Wales and Victoria, and carry 20,000 quality cattle.
Three weeks ago, the company announced that it would offload its agricultural business (which it began in 2014) to capture value as a result of completed targeted capital expenditure and improvement programs across the portfolio, as well as underlying value growth.
David Crombie's take
Semi-retired Australian rural industry leader David Crombie has witnessed cycles of foreign and domestic grazing property investment come and go over six decades.
In southern Queensland, he operates family properties, breeding and finishing cattle, as well as growing crops, and is about to step down from the board of cattle giant AA Co.
He was a former president of the National Farmers Federation (2006-2010), chairman of Meat and Livestock Australia (1998-2005), and chairman of Meat Standards Australia (1996-98).
Mr Crombie said there had been numerous waves of foreign investment in Australian agriculture.
"Up until the 1960s, the majority of foreign investment was British. This was followed by Hong Kong investors and the Japanese, particularly in the feedlot sector. There has also been investment from the United States and a number of different Asian countries, at different times," he said.
King Ranch era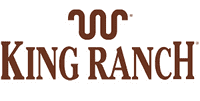 In the early 1950s, the famous Texas-based King Ranch decided to breed its Santa Gertrudis cattle in the tropical and subtropical climates of Spain, Venezuela, Mexico, Argentina, the Philippines and Australia.
It assembled a portfolio of properties here in Australia spanning almost three million hectares, including Milton Park, Retford Park, Deltroit, Avon Downs, Disney, Elgin Downs, New Twin Hills and the Northern Territory's Brunette Downs.
By 1974 its emphasis on pastoral development waned, and towards the end of the 1980s the local King Ranch properties were sold to the Australian Bankers Trust for around $100 million.
The company was renamed Queensland Northern Territory Pastoral and from 1989 to 1998, David Crombie, through GRM, managed the company which ran 150,000 head of cattle across nine properties until its dispersal.
Investment factors
Mr Crombie said Bankers Trust had a vision to access food, in particular beef.
"They recognised Australia was a natural supplier of high-quality beef in a market environment of the Pacific Rim where there was increasing disposable income and more mouths to feed."
He said the growth opportunity led to property purchases where the predominant value was in livestock.
"They made an investment and reorganised the properties (bought some and sold some) and developed markets for their product up to a point where they achieved that objective, and they moved into something else."
Pressures by foreign governments to invest is sometimes a factor and conversely, government invention can bring those investment funds home.
In the past, the occurrence of red tide, harmful algal blooms which affected fish supplies, saw both Asian and Middle Eastern sovereign funds secure a number of northern Australia cattle stations to ensure food security.
Mr Crombie said Muslim countries keen to secure a reliable beef supply also purchased breeding bases in Australia.
"They transported the livestock back to Malaysia and to Brunei, grew them out and fattened them on local crops and crop by-products for supply into the local wet market. That was a government decision about food security."
In several cycles, he has witnessed Australian farming families securing previously foreign-owned properties.
"The King Ranch Group was sold to Bankers Trust who in turn divested the properties to several private individuals, as well as the Stanbroke Pastoral Company (once owned by AMP)," he said.
The cycle continues
Mr Crombie said there was a continuing cycle of investment and divestment in Australian agriculture.
"It is not unusual for funds managers to exit particular investments on a regular basis. This is evidenced by current sale of Terra Firma's Consolidated Pastoral Co's northern grazing assets."
"There is a continuing cycle of change around people and investment exposures as a result of commercial and personal decisions. There aren't many large corporations or overseas investors that stay in the market for a long period of time," he said.
Mr Crombie said while it was a continuing cycle, it was not a predictable cycle.
"The strength of Australian agriculture is farm families and larger family companies. There is much talk about foreign investment, however the critical mass remains in the hands of Australian farm families. To me, that's comforting, and the way it should be."
Superannuation money
And he praised the Queensland Investment Corporation for its 2015 purchase of NAPCo (the North Australian Pastoral Company).
"It was a very sensible entry. It is great to see Australian superannuation money, which is long-term by nature, invested in Australian agriculture – which is also long-term by nature."
At the same time, Mr Crombie supports foreign and institutional investment in the cattle industry, because it introduced much-needed capital.
"Typically, foreign investors spend money purchasing country, developing it and employing local management. They also pay tax. They can't roll up the fences and take the property home with them. It remains in Australia and quite often, the new owner does well out of it."
"One day those properties will return to the market in a better condition than when they were purchased. During that time, local employment was created because investment bankers and foreign governments don't manage cattle properties. So, the net sum is very positive," Mr Crombie said.
Independent property perspective
Herron Todd White's rural national director Tim Lane agrees that there is a foreign/domestic ownership cycle, particularly in cattle operations.
"For instance, the CPC purchases by Malcolm Harris are consistent with a small reversion back to Australian-based holdings of some corporate assets," he said.
Mr Lane explains the reasons for selling.
"There has been an uplift in the value of those assets. Many institutional and international buyers are looking at the numbers. If the deal doesn't stack-up and they can't show an effective rate of return (and they all have a different hurdle), then they might offload their investment."
Mr Lane said in most cases, foreign investors will offload their cattle properties on the back of a very strong market.
"A large growth in the actual values gives institutional players an opportunity to either reset their strategy, or exit on a rising market opportunity. It comes back to whether they invested for the long-term or a more speculative short-term play."
He said for the first time in a 'reasonable while', cattle properties were actually available in the market and as a result, many traditional family farmers were taking the opportunity to expand.
"Take out the current seasonal issues, predominately in Queensland, New South Wales and to a large extent western Victoria. Most of those areas have experienced good seasons up until the current dry conditions and producers are in a position where they can look at expansion."
Mr Lane said the cost of capital was also cheaper with interest rates continuing to fall, making it more viable for local parties to engage.
"At the same time, you have investors choosing to punt the property market and with the large rate of growth in land values (over the last three to four years) across the country, many are now becoming cautious about the next level of upward trend versus a potentially levelling out in the agricultural sector."
Foreign investment
Rabobank's 2019 rural property report released earlier this week included some commentary on foreign ownership, suggesting that focussing on land area alone tended to overstate the extent of foreign ownership of ag land. The report found that while 13pc of Australian agricultural land by area has some level of foreign ownership interest (including minority shareholding), that figure reduces to an estimated 7pc of agricultural land by value.
Foreign investment was heavily weighted towards livestock production, analyst Wes Lefroy said, with the majority of foreign interest in Australian agriculture by area found in that sector.
"Pastoral grazing land is however of less value compared with other production types such as cropping and horticulture," he said.
By commodity type, foreign investment held the greatest share in Australia's horticultural industries than other sectors, with foreign interests in this sector at 36pc by area and 23pc by value.
"Foreign and corporate investment, rather than family farms, have tended to be more focused on horticultural production, underpinned by positive outlook in permanent crops and the scale and high capital costs involved in some of the new developments," Mr Lefroy said.
By state, Tasmania had the highest proportion of land with foreign interest, by both area and value, the report said.