WITH surging global demand for Australian beef and no end in sight to record prices, are banks more willing to lend money for property purchases?
Colliers International Agribusiness director Shaun Hendy said while confidence was returning to the Australian cattle industry, lenders were still cautious.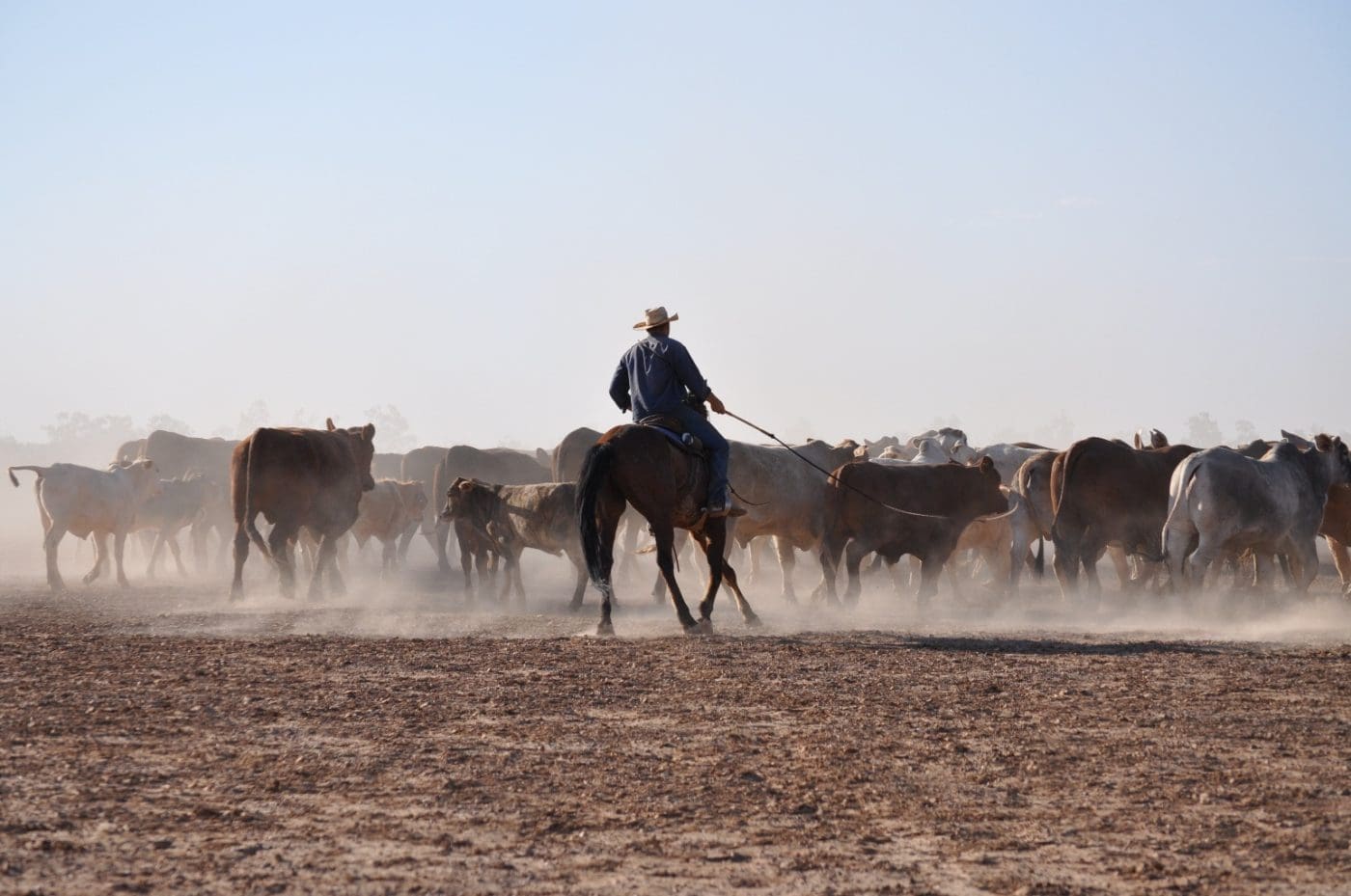 For banks, he says, it is all about the quality of the lending and issues like the history of the client, their financial position, their cash flow outlook and the potential serviceability of the debt.
ANZ Queensland agribusiness manager, Jeff Schrale, said banks had always been willing to lend money, under the right circumstances.
"It's very encouraging to see stronger cattle prices. Unfortunately that doesn't actually help everybody. It helps those with livestock and those who have had decent rain. But it doesn't help those people who are in a position where they have to borrow money to restock. So banks are assessing lending on a case by case basis," he said.
Mr Hendy agrees. "Unfortunately high prices could make it unaffordable for some producers to restock. Rebuilding takes time and in the meantime, some producers may have to consider other options such as taking on agistment cattle until their cow and calf numbers rise."
He said times would remain tough for those graziers because it would take at least 12 months – perhaps two years – for cash flows to improve.
Mr Schrale said some businesses had been lucky enough to profit from much better cattle prices, but the same support that was offered in the past was still there.
"We are absolutely confident about the future of the beef sector and want to lend money. That hasn't changed for a long period of time."
However, Mr Hendy said while banks were willing to lend on a case-by-case basis, the reality was that some people would fail to qualify.
"None of the banks are willing to take on deals where they can see debt increasing in the short to medium term, as a consequence of a lack of cash flow or higher risk of failed seasons. In the beef industry, banks are waiting to see if there is a reasonable cash flow, so property owners can rebuild their herds."
Mr Hendy believes the biggest problem is turning around the investment climate. "Traditionally, banks haven't taken livestock into consideration. Today, the market is seeing new financiers of livestock who assist producers in restructuring their debt in alternative ways. A good example is specialist livestock financiers, Stockco, which offers 100 percent finance on trade cattle."
"Good customers, with lower risk and higher security, are attracting more competitive lending rates"
In his August monthly review, Herron Todd White rural national director Tim Lane said he had had a conversation recently with a corporate agri-banker who suggested the finance market was now 'very competitive', and there were good deals being done for the right client profiles. Mr Schrale agrees. "Good customers, with lower risk and higher security, are attracting more competitive lending rates. There's been a lot of competition for their business and that's led to some very good rates," he said.
In order to secure more competitive rates, Mr Hendy said many clients were refinancing with new banks. "It depends on the client and their circumstances. Financial institutions, willing to grow their books, are being more competitive than some of the more established banks. I think it just comes down to a bank's willingness to either retain or win new clients."
Both men are confident about the future of the beef industry, despite the enormous challenges, including seasonal conditions. Mr Hendy said the turnaround in some areas would provide the opportunity to market cattle properties at their best. He said it would also help operators turn around their cash-flow positions in terms of marketing finished livestock.
Advice for those wanting to expand …
For those cattle producers wanting to expand their land holdings, Mr Hendy recommends doing your homework. "Make sure the property you are purchasing is at market value. Anticipate what the property can produce. Do your cash flows. Look at change in profit-and-loss predictions over one to five years based on what you reasonably expect that property can do. Finally, assess the impact of changing cattle prices."
Mr Schrale believes there is a need for good governance. "Ultimately beef producers need to do a better job of representing their business. They need to keep records, put together business plans, budgets and cash flows – because that indicates to us (lenders) where they are going."
He said these measures helped banks understand how money flows through the business.
"This means when we do lend money, we are actually lining that up with how their cash flow operates. So if we are going to have an interest payment at a certain time of year, we need to understand that that's the time of year property owners earn their money."
"To attract investors into the future, record keeping and governance are going to be hugely important in terms of finding someone to potentially buy their farm, or to attract external capital. It's incredibly important for property owners to represent their business well and increase cash from better cattle pricing – that's been long overdue."