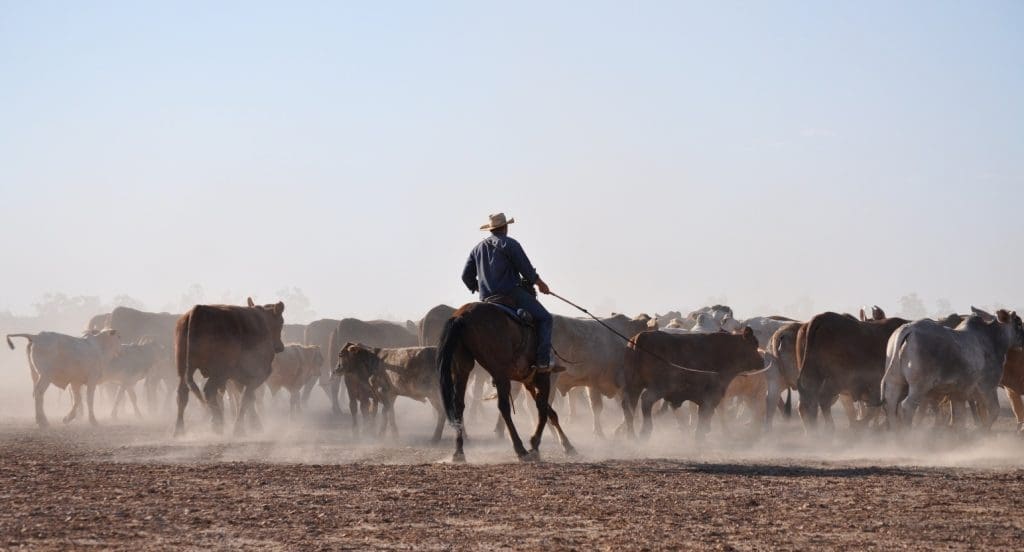 AS THE 2021 rural property sector heads towards year's end, this week's property review showcases a state-by-state snapshot of the defining property sales across Australia, as reported over the past 12 months.
This is not a definitive list, as other significant properties have sold discretely in off-market deals. It is, however, interesting to look back over the past year at the prices and size of the more significant grazing properties that have changed hands.
Largest single property transaction
In June, the sale of Stanbroke's Miranda Station in Queensland's Gulf of Carpentaria became the largest single cattle property transaction in Australian history.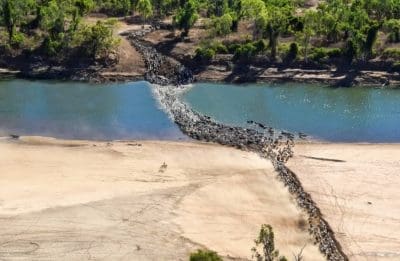 Well known Queensland graziers Peter and Jane Hughes (Hughes Pastoral Co and Georgina Pastoral Co) paid a eye-watering $215m for the 438,000ha property located northwest of Normanton. The walk-in walk-out sale included 55,000 head of Brahman and crossbred cattle (including 20,000 breeders), and a 6000 megalitre water licence from the Gilbert River, which runs through the property.
The Hughes' own Georgina Pastoral Co which runs around 100,000 head of cattle across three stations – 12,000sq km Lake Nash on the Barkly Tableland in the Northern Territory, Caldervale near Tambo in Central Queensland and Keeroongooloo via Windorah in the Channel Country.
Hughes Pastoral Co is headquartered at the family station Tierawoomba near Nebo, west of Mackay. In 2016, it paid $67.5m (including 8000 cattle valued at $10m) for the showcase CQ grazing property, Tumbar (including the adjacent Marsden) in what was at the time, one of Queensland's largest ever single-property transactions.
Northern Territory
The sale of Miranda Downs eclipsed the previous single pastoral holding benchmark – the $104m paid for Wave Hill Station in January this year. A syndicate involving South Australia's Jumbuck Pastoral Co and three city-based 'silent partner' investors secured Wave Hill and its outstation Cattle Creek, spanning 1.25 million hectares across the NT's Victoria River District, including 40,000 cattle.
January – The Langenhoven family paid $17m WIWO (or $10.7m bare) for the 70,200ha Larrizona Station, in the Sturt Plateau region, 160km south west of Katherine. The sale included 6000 head of Brahman cattle bred from predominately polled genetics.
February – On a bare basis, the Darcy family from Mallapunya Springs paid $12m for the neighbouring Kiana Station in the NT's Gulf of Carpentaria region. The 3318sq km holding is situated just above Cresswell Downs on the northern extremity of the Barkly Tablelands, 130km from Borroloola. It is rated to carry between 10,000 and 12,000 breeders.
Western Australia
September – Alice Springs businessman Viv Oldfield paid around $70m for the Ruby Plains Station aggregation owned by Gina Rinehart's S. Kidman & Co and Hancock Pastoral. The 480,000ha calf factory Ruby Plains and its adjoining 316,000ha outstation Sturt Creek boast reliable wet seasons and abundant pastures and were offered with about 25,000 head of Brahman cattle.
September – Johnathan Emanuel paid more than $30m (WIWO including more than 15,000 head of cattle) for the 203,142ha Nerrima Station which fronts the Fitzroy River in the West Kimberley.
Queensland
November – the large scale THF beef cattle and irrigated fodder portfolio in Central Queensland sold to five separate Queensland-based family and corporate buyers for $100m. Spanning 21,900ha in the Fitzroy Basin west of Rockhampton, the aggregation comprised:
1917ha The Pocket, Gogango, including a 5364MgL water allocation
3859ha Mostowie, Baralaba, including a 688MgL water allocation
3168ha Bindaree, Moura, including a 1135MgL water allocation
3744ha Karamea, Moura
9212ha Lucie Station, Bluff (near Blackwater)
June – The second highest sale for 2021 was for the Acton family's Central Queensland Croydon Station. Redrock Trading Co, owned by Rolleston-based John and Margaret Speed, paid more than $80m bare for the 59,669ha of growing and finishing country, located in the renowned Lotus Creek district, centrally located between Rockhampton and Mackay.
New South Wales
August – Hewitt Cattle Australia, backed by Canada's Public Sector Pension Investment Board, paid more than $40m for the historic Tubbo Station in the New South Wales' Riverina. It was sold on a walk-in walk-out basis, including plant and equipment, the solar farm and 19,402 sheep.
June – the 5800ha Warragundi Aggregation, one of the largest agribusiness enterprises in the Mudgee region, changed hands for the second time in less than three years for around $30m. Situated on the banks of the Cudgegong River at Goolma, it is made up of three main holdings, within which sit nine aggregated farms, that operate as a single agribusiness enterprise. The $30m deal included 2400 Angus cattle and 2600 sheep, irrigation and a significant list of plant and machinery.
Victoria
August – Three local Merino sheep and wool producers paid more than $35m for Buln Gherin that once formed part of the historic Western Victorian grazing property Mawallok. Comprising three contiguous land holdings (1089ha Buln Gherin, 267ha Buln Gherin North and 525ha Ellimatta), the 1881ha are located 15km south west of Beaufort and 62km west of Ballarat.
October – the largest parcel of grazing land offered south of the Princes Highway in south west Victoria was purchased by Excel Farms for between $18m ($17,000/ha) and $20m ($19,000/ha), or around $700/DSE. The neighbouring 647ha Karrara Farms and the 409ha Acacia Dairy at Ecklin South, are 30 minutes from Warrnambool, in a reliable, high rainfall, premier dairying region. The properties were offered to producers seeking a larger holding for beef, sheep and/or fodder production, running between 20,000 and 25,000 DSE.
South Australia
In June, discounted prime grazing land in South Australia's south east sold for expansion to four local families for more than $40m – with one group purchasing five of the nine lots on offer. Located on Elad Road at Coles, the country (believed to be around 4000ha) had been used for forestry, and all lots contained remnant stumps from felled plantations harvested in 2014/15. Each block was fenced and watered from one or more bores equipped with solar powered submersible pumps connected to 5000-gallon poly tanks.
In October, Elders finalised an off-market sale agreement for Kidman's 11,000sq km Macumba and 13,550sq km Innamincka Stations, in South Australia's north east, with Central Australian pastoral identity Viv Oldfield the new owner. At the time of publication, industry experts were unable to speculate on the sale price, unaware if any cattle were included in the deal.
Macumba Station is primarily used for breeding, typically running up to 9000 Santa Gertrudis x Shorthorn cattle. The Macumba River flows through the property providing seasonal flooding.
Innamincka, located on Cooper Creek in the Channel Country, is South Australia's second largest cattle station. It includes excellent floodplain country and good water supply, surrounding the Coongie Lakes National Park. The property runs up to 13,000 Santa and Brahman cross cattle.
On a per hectare basis…
The highest farmland values on a per hectare basis were paid in the tightly held Upper Murray region of New South Wales. The October sale of the 375ha Woonoona smashed expectations ($10m to $13m), selling under the hammer for $16m or $42,666/ha. Prior to the auction, values in the region ranged between $27,000/ha and $35,000/ha. Woonoona, described as one of the most productive and best developed properties in the Upper Murray, is located on the banks of the Murray River on the New South Wales/Victorian border.
Earlier this month, a record $33,609/ha ($12.2m) was paid for the 363ha highly regarded Tumut district property Kimball, on NSW south west slopes. The productive powerhouse was purchased by a southern NSW cattle producer as an expansion for his current operations. The highly fertile and versatile alluvial river flats and elevated grazing country can carry up to 400 breeders.
Last week, Victoria's 305ha Glenburn Station, home to one of the Murrindindi Shire's most renowned cattle studs, achieved just under $30,000/ha. Situated 32km south of Yea, it operates as a background trading enterprise turning over 1000 cattle per annum, with scope to increase with further development.
On a DSE basis…
An astonishing $1533/DSE was paid by Andrew and Andree Rowntree for the neighbouring Bowness and Willowmere on the NSW south west slopes. The couple, who own and operate Windridge Pastoral, secured the 1392ha breeder aggregation (including 300 head of cattle and plant) prior to auction for between $15.5m and $16m.
Best performing region
Just about every grazing property openly offered to the market across Australia in 2021 set a new price level at the time of sale, with family operators seeking additional scale driving the demand and setting the values.
HTW's Will McLay from Central Queensland reports a continued high level of demand for grazing land at all price points in his region.
"This resulted in a clear trend of firming values into the later part of the year, with record cattle prices the most significant market driver," he said.
Mr McLay said all Central Queensland districts (including the Central West) performed consistently strongly throughout 2021.
"The $32.5m ($3500/ha) sale of Blackwater's well-known Berrigurra Station in May defined a clear market shift in values and possibly represents one of the highest prices on a per hectare basis for a Queensland grazing property in 2021."
Purchased by the Hatton family from Central Queensland, the 9285ha block boasts exceptional water for cattle breeding, fattening and finishing.
Recent years in summary
2021 (disclosed transactions) of livestock property (some of which have irrigation or cropping capabilities) sales reported by Beef Central show almost a doubling of sales in the $5m to $10m segment.
30 properties sold in the sub $5m bracket
36 properties sold in $5m-$10m
20 properties sold in $10m-$15m
30 properties achieved above $15m
 2020
31 properties sold in the sub $5m bracket
19 properties sold in $5m-$10m
12 properties sold in $10m-$15m
22 properties achieved above $15m
2019
17 properties sold in the sub $5m bracket
14 properties sold in $5m-$10m
18 properties sold in $10m-$15m
22 properties achieved above $15m
2018
31 properties sold in the sub $5m bracket
17 properties sold in $5m-$10m
12 properties sold in $10m-$15m
14 properties achieved above $15m
2017
40 properties sold in the sub $5m bracket
23 properties sold in $5m-$10m
10 properties sold in $10m-$15m
13 properties achieved above $15m
In next week's final property review for 2021, property industry experts will share their thoughts on the year that has been, and what may lie ahead.